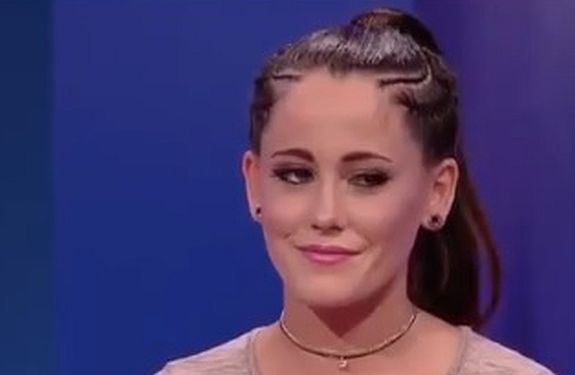 UPDATE! Jenelle responded to this story on Saturday morning, tweeting, "I filmed all day yesterday. Now you know. Happy?"
The Ashley stands by her story; however, it appears that Jenelle did film late last night for the first time since David was fired, after no-showing to several planned shoots this week. The Ashley's sources tell her Jenelle did not "film all day" as she stated in her tweet. It was a small amount, that happened possibly even after The Ashley originally posted her story.
Because Jenelle started filming again, a portion of her film crew has stayed in North Carolina in hopes they'll get more footage. It's possible, though, that they will show footage of Jenelle no-showing to her previous shoots in the upcoming season of 'Teen Mom 2,' much like they did when Adam Lind dodged producers several seasons ago.
The Ashley does not know if MTV gave into Jenelle and agreed to her demands before she filmed.
As longtime Roundup readers know, The Ashley will always amend or rescind any information that she posts that does not prove to be 100 percent true, so she felt it was necessary to let readers know about this.
However, The Ashley stands by her story below, all of which was 100 percent true before Friday evening:
Teen Mom 2 producers may not want to film Jenelle Evans' husband, David Eason, but they are desperate to get Jenelle to film! However, the 'Teen Mom 2' star is not making things easy on her bosses!
The Ashley can exclusively reveal that Jenelle has been dodging her 'Teen Mom 2' producers for the last few weeks, even no-showing to several scheduled shoots this week!
"A crew was down there to film her this week, and she kept ditching," a behind-the-scenes source tells The Ashley. "She would set it up and then not come to the shoot. The crew flew home today without having filmed any footage with Jenelle."
Another source tells The Ashley that the reason Jenelle is flaking on filming is because she's trying to get MTV to agree to a demand in regard to David.
"Jenelle knows that MTV will not film David anymore and there's no chance of them hiring him back but she still wants them to cover the expenses for him– pay for him to go on trips and stuff, even though he won't be filmed," the second source tells The Ashley. "For instance, she wants them to agree to fly David to the reunions and events and cover his expenses, even though he won't be attending the reunions or going on-camera.
"She is using her newly hired attorney to negotiate with the producers, and they are blowing up her phone all the time to film," the source added. "However, they have not yet agreed to Jenelle's demand."
Things have basically reversed from how they were last month between Jenelle and the show's producers. As The Ashley previously told you, immediately after David's firing, Jenelle was being ignored by the producers, who were not returning her texts and calls in an attempt to humble her while they decided her fate.
Now, though, it's Jenelle who is playing hardball.
"She believes that 'Teen Mom 2' will get cancelled if she is not on the show," the source tells The Ashley. "She thinks she has the upperhand now."
The behind-the-scenes source tells The Ashley that those behind the show are getting frantic…and annoyed.
"Jenelle's stalling is holding up the production of the season," the source says. "They can't get it ready and edited and everything until they get footage of Jenelle for the last few episodes. A bunch of the crew that went out [to North Carolina] to film is over her wasting their time."
Stay tuned— The Ashley will post the second part of this story tomorrow!
(Photo: MTV)