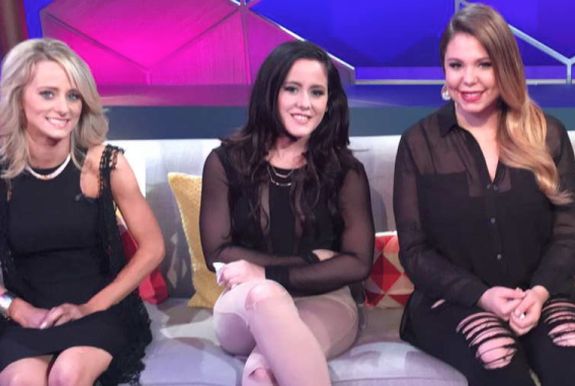 The Jerry Springer Show has nothing on Teen Mom 2 when it comes to drama!
After a week filled will back-and-forth social media jabs (that began when Jenelle Evans' husband David Eason parent-shamed Leah Messer and Corey Simms over the amount of makeup they allowed their daughter Aleeah to wear during cheer competitions), Jenelle decided to add more fuel on the fire to keep the feud going.
On Sunday, Jenelle lashed out at her cast mate, Kail Lowry, in a series of Instagram Live posts, telling Kail to stay out of the beef between her and Leah.
"People are too sensitive, aka Kail. I'm just gonna say it. I think it's really funny that you always have to butt in on people's drama," Jenelle said. "How many times do you have to comment on something if it has to do with me? It's crazy!
"I'm pretty sure my whole rant was about Leah," she added. "It was about cheerleading makeup and it didn't have Kail's name all over it. Rant ova!"
(The posts have since been deleted, but one Twitter user captured the Kodak moment and posted a video of Jenelle's rant.)
Woof woof, she's back talking shit on @KailLowry ? she's so god damn high. pic.twitter.com/TnpD5TSb77

— duhdude (@DuhDude) April 23, 2018
"Is she on drugs?" Kail tweeted in response to the video of Jenelle's rant.
Earlier this week, Jenelle took to her trusty Instagram Live account to inform Leah that if she doesn't want David making inane comments on her Instagram posts, then she should block him. Leah responded on Twitter to Jenelle's rant, writing that she was unhappy that David was making critical comments about her daughter.
"I've always wanted the best for Jenelle," Leah tweeted on Friday. "It's sad she feels the need to attack not just me but my family, top gain fulfillment within herself. I'll continue to pray for her health and well-being. However, I won't tolerate her behavior towards my family and me!"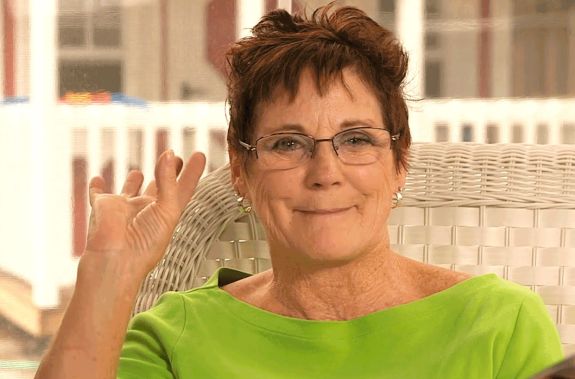 So far, the other 'Teen Mom 2' girls– Chelsea Houska and Briana DeJesus— have kept themselves out of the drama (well…this round, at least).
The group is set to come face-to-face with each other when they tape the Season 8B Reunion next month. MTV may want to beef up the number of security guards on-set, as well as the number of cameras there to capture the action!
(Photos: MTV)