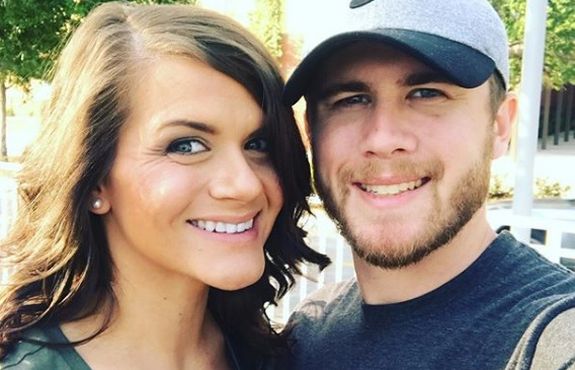 Wedding bells are ringing for former 16 and Pregnant star Kayla Jordan!
Kayla, who starred on the second season of the show, married Dakota Jones on Saturday in her home state of Alabama. She is currently pregnant with her third child, a baby boy that she and Dakota plan to name Odin.
Kayla's other two sons– eight-year-old Rylan (who was born on "16 and Pregnant") and two-year-old Bryce– served as ring bearers at the ceremony. (Rylan's dad is Kayla's ex-fiance, J.R. Davis, who appeared on "16 and Pregnant" with her, while Bryce's dad is Kayla's other former fiance, Zach Bedwell.)
Decked out in a floor-length white gown, long veil and an updo, Kayla, now 25, carried a bouquet of pink and green flowers as she walked down the aisle. The wedding ceremony took place in the backyard of a home, with guests sitting on log benches that had been decorated with flowers. Kayla's bridesmaids all wore pale pink.
The couple is currently honeymooning in Panama City, Florida.
Kayla's "16 and Pregnant" episode, which first aired in December 2010, centered around her relationship with Rylan's dad, J.R. (In one memorable scene, Kayla takes newborn Rylan horseback riding against J.R.'s wishes.) The couple became engaged during the episode's filming but later broke things off. J.R. got married in 2016. He and his wife welcomed a son named Jett later that year.
To watch a clip of Kayla's "16 and Pregnant" episode click here.
(Photos: Instagram, Facebook)