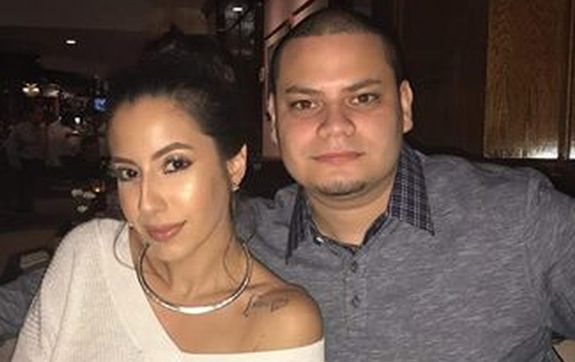 Jo Rivera and his longtime love Vee Torres are finally getting hitched after seven years together. Although Vee is about to say "I do" to Jo, she's saying "I don't" to filming for Teen Mom 2!
Vee recently revealed on Twitter that the current season of 'Teen Mom 2'– Season 8B– will be her last.
"It's my last season and I won't be on much this one either," she told a fan on Twitter. "Sorry boo!"
She did not state whether Jo plans to continue on with the show if (and when) it gets renewed for Season 9.
Jo and Vee, who have been together longer than any 'Teen Mom 2' couple, have both stated that they do not want their wedding filmed for 'Teen Mom 2.' (As far as The Ashley has heard, this is still the case.) In 2017, Vee told a fan on Twitter that they they aren't filming their nuptials because they don't want a big, public extravaganza.
"I don't want it documented lol," Vee wrote. "That's why I said no. It'll be between family and friends how we want it."
While MTV is not invited, Jo and Vee have stated that they plan to invite Jo's ex, Kail Lowry, to the festivities.
Watch Vee talk about her wedding in this clip from her 2017 'Teen Mom 2' special "Being Vee":
Related Story: 'Teen Mom 2' Star Briana Dejesus Gets Into Nasty Twitter Spat With Kail Lowry & Vee Torres
(Photos: Facebook, Instagram)