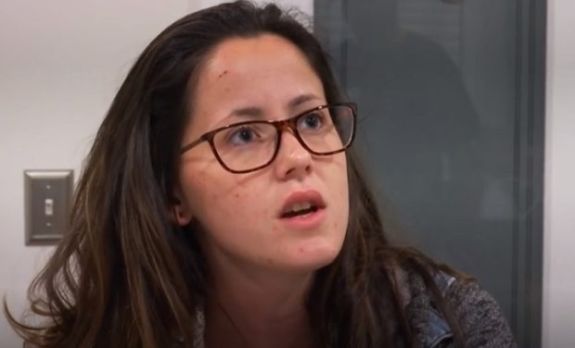 Jenelle Evans was right in the middle of all the drama, fights and balloon-slashing that went down when the Teen Mom 2 cast came together last October to film the Season 8A Reunion, but she's planning to sit out the Season 8B Reunion, which is filming this weekend!
The Ashley can exclusively reveal that Jenelle will not be attending the Reunion, which will take place in New York City.
The Ashley's sources tell her that the behind-the-scenes crew and the cast of the show has been informed that Jenelle will not be attending this time around. Not everyone, though, was told why Jenelle wasn't going.
"MTV has refused to give in to any her demands in regard to the reunion," one source tells The Ashley. "Jenelle wanted them to pay for [her husband] David [Eason]'s entire trip– travel and expenses– even though he's not allowed on the set. When [the producers] refused to agree to pay for David, Jenelle said she's not coming. This has been going on for a long time, them battling back and forth, and MTV refused to budge.
"Hopefully they hold their ground for once," the source added.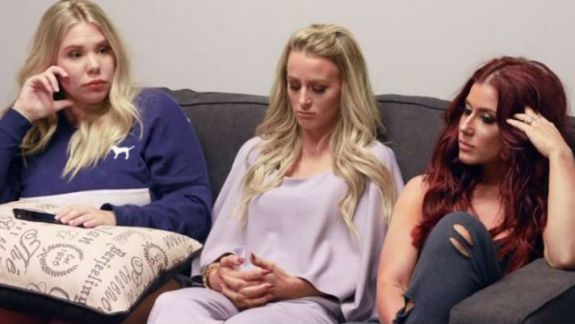 Another behind-the-scenes source tells The Ashley that the plan (as of right now) is to have Jenelle Skype in to talk about the season. (The producers had Amber Portwood do this when she was unable to attend the Teen Mom OG Reunion taping in March, due to her pregnancy.)
"Right now, the plan is to not really even explain Jenelle's absence, and just have Dr. Drew stated that Jenelle was 'unable to be with us' or something, so that they don't have to lie and go into too much detail.
"Everything is being set up on the set as if she's not coming, because it's super unlikely that she's changing her mind at this point," the source added.
Most of the other 'Teen Mom 2' crew is scheduled to arrive in New York City on Thursday, but Briana DeJesus and her family will be coming in on Friday.
Multiple sources have confirmed to The Ashley that the producers are taking precautions this time around to ensure things don't get out of control like they did at the last reunion taping.
"Even with Jenelle absent, there is still a ton of tension between the other girls and Briana, and between other cast memebrs so for this reunion, every girl is going to have their own dressing area/green room area," one source said. "Everyone is worried that fights could break out again, and things could even turn physical.
"Last time MTV was kind of encouraging the drama by putting the girls around each other, but things got way out of control and dangerous, so they are going to try to keep things separate this time," the source added. "Last reunion was a complete s**t show so the producers are hoping that's not the case this time around."
Kail Lowry predicted that she and Leah Messer may get into a physical fight with Jenelle, should they be forced to be around her at this reunion.
Although Jenelle won't be at the reunion, those associated with her will be attending. The Ashley hears that Jenelle's mother Barbara is scheduled to appear, as is Jenelle's second baby daddy, Nathan Griffith.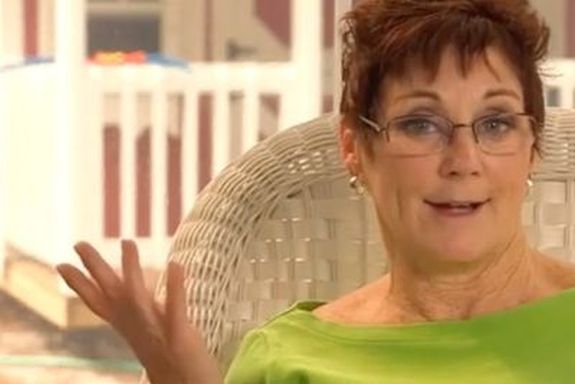 In addition, Chelsea's husband Cole DeBoer will be there, and, in a surprising turn of events, two of Kail's baby daddies– Jo Rivera and Javi Marroquin— are scheduled to attend, even though both had previously sworn off going to this reunion.
Leah's exes, Corey Simms and Jeremy Calvert, will not be attending.
Stay tuned! The Ashley will update this story when more info becomes available.
(Photos: MTV, Instagram)