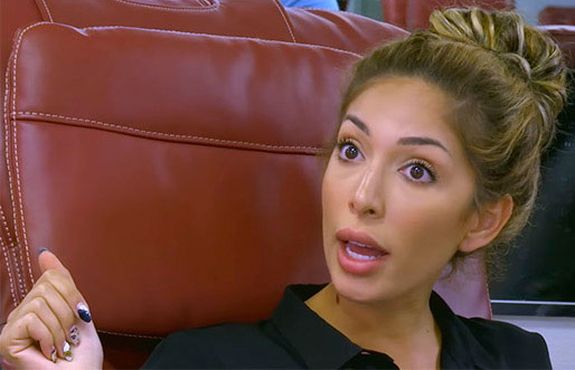 Farrah Abraham is apparently dead-set on flashing her "woman waffle" from sea to shining sea!
The former Teen Mom OG star–who is currently lurking around the prestigious Cannes Film Festival–made sure to let everyone know at a fashion show event on Monday night that she wasn't wearing any underwear as she walked down the fashion show red carpet. In fact, according to TMZ, Farrah even moved her dress to give photographers and show-goers a better view of her exposed vagina (and, of course, ensure that she made it into the headlines today).
The Ashley is not posting the revealing pics here, but you can see blurred out pics of the vag flash here.
Farrah's "penis fly trap" has been through the ringer. Not only did she recently undergo at least two procedures meant to "rejuvenate" it, but it, of course, starred in her infamous 2013 "Backdoor Teen Mom" sex tape.
Oh, and it birthed a kid, too…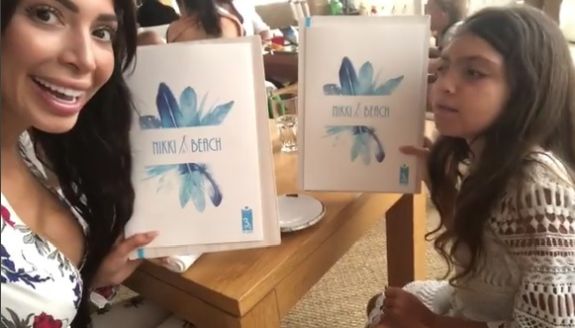 Speaking of that kid, Farrah's daughter Sophia is with her in the South of France for the festival, but it did not appear that Sophia was in attendance to witness her mother's crotch-flashing (this time, at least).
Farrah's flashing-for-fame certainly worked. By Tuesday, her face (and her baby shooter) were plastered all over websites across the world.
Farrah posted a photo of herself at the event (with her lady garden thankfully covered) to her Instagram account, and got quite a wave of negativity in the photo's comment section.
"You looked classy until you flashed your vag, and then you went back to being Farrah," one person wrote.
"That was not an oops moment," another person wrote of the crotch-flash. "You would sell your soul for attention."
While Farrah may not have actually sold her soul, she does sell her vagina– at least, a plastic sex toy version of it.
(Photos: MTV, Instagram)