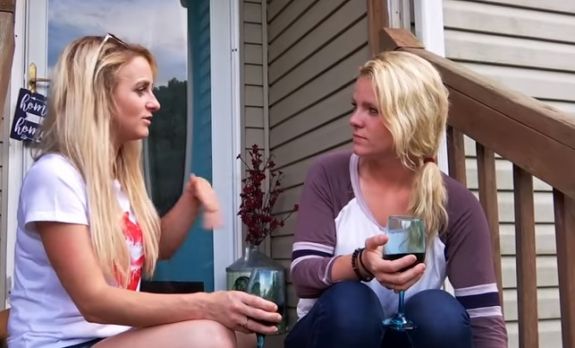 Victoria Messer seems to be taking life cues from her big sister, Teen Mom 2 star Leah Messer!
Victoria has appeared frequently on 'Teen Mom 2' since its first season, supporting Leah through her two marriages (and divorces), as well as her pregnancies. Now, it seems that Victoria's life is starting to mirror Leah's, as the recently divorced Victoria is already remarried and pregnant!
Victoria announced on Facebook that she is now married to Domenick Crapello, a single dad of a little girl. According to her post, they tied the knot on February 23.
As Roundup readers may remember, Victoria got married in April 2015 at the age of 20 to Brian Jones. (Leah served as a bridesmaid, even though she was in the midst of her divorce from Jeremy Calvert.)
In November 2016, Victoria and Brian welcomed a daughter, Cami, and Brian was seen on several seasons of 'Teen Mom 2.'
In the spring of 2017, Victoria and Brian split, and by September she was already dating Domenick. In February, she announced that they were married and she and Domenick were expecting a baby together.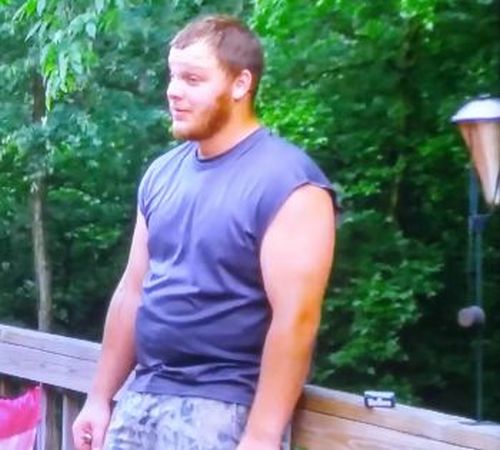 "I have came along way in my life, filled with negativity and just right down nasty people," Victoria wrote on Facebook. "My life changed a little over a year ago when I decided to change my lifestyle and who I had became within myself due to situations I was in. God blessed me with Cami November 16 of 2016.. she was my safe haven, she saved me. I swore I would NOT allow negativity to continue or to continue being settled with my life especially when I knew in my heart my life needed changed for me and for her, for the better. I knew that we had a bright future ahead of us.
"Little did we know on this day Feb 23 2018 I would be a wife and a momma to 2 beautiful babygirls with another on the way. I am blessed and i love my family more than anything or anyone else."
Victoria's timeline is very similar to Leah's. When she was 18, Leah married Corey Simms, who is the father of her twin girls Aleeah and Ali. They divorced after about six months of marriage and Leah quickly moved on to Jeremy. She married Jeremy weeks before her 20th birthday, and they soon welcomed daughter Adalynn. In 2015, they divorced.
Last week, Leah and Victoria's mother, Dawn Spears, announced Victoria's pregnancy on Instagram. On Friday, Leah posted a video of her pregnant sister talking about how their grandma found Victoria's vibrating nipple clamps and tossed them across the room when she figured out what they were.
Don't y'all hate it when your Granny finds your nipple clamps!?
Watch this scene from last season featuring Victoria as she talks to Leah about Leah's attempt to get back into the dating world.
(Photos: MTV, Instagram, Snapchat)