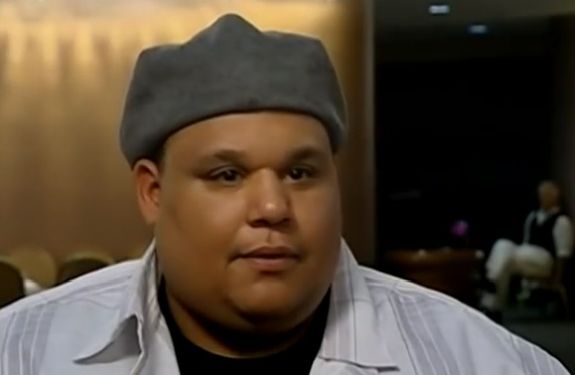 The winner of America's Got Talent Season 3 has died.
Neal E. Boyd, an opera singer who took home the $1 million prize in 2008, passed away Sunday night in Sikeston, Missouri, as the result of multiple health issues including heart failure, kidney failure and liver disease. He was only 42.
"Neal passed away at his mother's house last night at about 6:26 p.m.," Scott County Coroner Scott Amick told People magazine. "Neal was on a CPAP machine and when EMS got there, they put the monitor on him and confirmed he was deceased. Neal had some medical issues.
"Like I said, he had a number of health issues, and a lot of that would be attributed to Neil's weight," the coroner added.
After his win, Neal released his album, "My American Dream" in 2009, and headlined a show in Vegas for a period of time. He ran for a seat in the Missouri House of Representatives in 2012 and 2014 but was defeated both times. He was nicknamed "The Voice of Missouri."
By 2013, however, he no longer had a record deal.
The Ashley interviewed Neal for her 2013 co-authored book Inside AGT: The Untold Stories of America's Got Talent
. In the interview, Neal talked about the stress of fame and how being on the show, at times, made it hard for him to be taken seriously as an opera singer.
"It is hard to get past the lights and the glitter and the TV," he said. "People sometimes just want to put you in the mix of just being a reality show star and that can be hard to overcome."
At the time of the 2013 interview Neal– who had once been quoted saying, "My voice is big, like me"–was proud to have lost 75 pounds since his 'AGT' days and was working on living a healthier lifestyle with the help of a trainer and dietitian.
"I am trying to drop another 100 [pounds]," he said. "My target weight is 225."
Neal was involved in a very serious car accident in 2017, which left him unable to perform. In February, he told the Southeast Missourian that he was still using a walker and wheelchair to help him get around. During his recovery, Neal said he was working on a new album, which was to be  called "In The Middle of it All." The album was due to be released in 2019 and, according to Neal, was going to be "uplifting."
Last month, Neal posted on his Facebook page that he was working on his recovery and planning to crowdfund for his next album.
"Please know that my physical therapy is going well though the pain is still there and intense at times," he wrote on May 6. "More surgery may be necessary on my hip. Since the wreck, I want to thank the doctors and nurses who have been with my mother and I over this last year and a half in both Cape Girardeau and St. Louis.  All of these experiences have taught me so much and strengthened my writing and perspective. I am looking forward to returning home soon. Thank you for your patience and prayers."
Watch the video below to see one of Neal's many amazing performances on 'AGT.'
(Photos: NBC, Instagram)