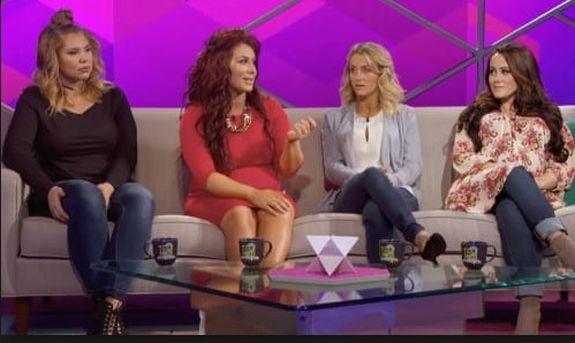 It's official: Teen Mom 2 isn't going anywhere!
The Ashley can exclusively reveal that the long-running MTV reality show has been picked up for a ninth season!
"MTV isn't about to get rid of the show, especially now with shows like Jersey Shore Family Vacation doing so well," a behind-the-scenes source told The Ashley.
The Ashley hears that Briana DeJesus has signed on for Season 9, despite telling producers at the Season 8B Reunion that she was quitting the show.
"Briana got a big pay increase because it is her second season," a behind-the-scenes source said. "There was no way she was turning that down."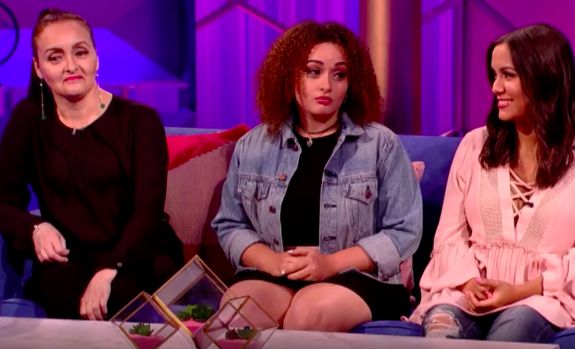 The one hold out was/is? Jenelle Evans, who absolutely refused to sign a contract unless her husband David Eason (who was fired from 'Teen Mom 2' in February) was accommodated by MTV in some way.
"Jenelle is only negotiating through her lawyer. Some of the executive producers have been on the phone [with the lawyer] for the last few days, trying to negotiate," the source said. "She was not budging and MTV was not budging."
Negotiations were still going on as of earlier this week, and MTV was not giving in to Jenelle's demands.
"Basically, Jenelle wants David included in filming, and if that's not possible, she wants him to be allowed to be around while she's filming," the source added. "She doesn't care if he isn't shown on-camera or paid. She told [the producer] that if she is filming at their home, she is not going to make David leave.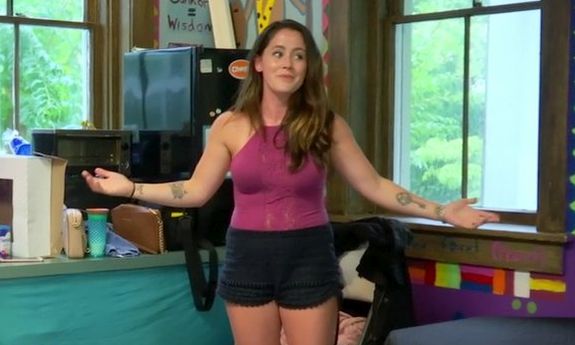 "She also wants him to be able to attend Reunions  and other filming events with her–even if he doesn't go on camera– and for MTV to pay for his travel," the source added.
The source also weighed in on why MTV didn't just offer Jenelle more money to convince her to sign on.
"They can't offer Jenelle more money to sign because all the girls– except Briana, who was not originally part of the cast–have to make the same amount," a different source tells The Ashley. "If they give Jenelle more money, they have to give the other three girls more money. They do give out different bonus deals to the girls, though."
(The Ashley is told that the four girls have what's called a most favoured nations clause in their contracts to ensure this.)
This clause is why the network really wants all of the girls to sign their contracts at the same time. (As The Ashley told you, they were supposed to be signed at the Season 8B Reunion taping but, due to the complete chaos that took place there, they were not.)
At press time, The Ashley does not know if Jenelle has signed her contract, or if negotiations are still ongoing.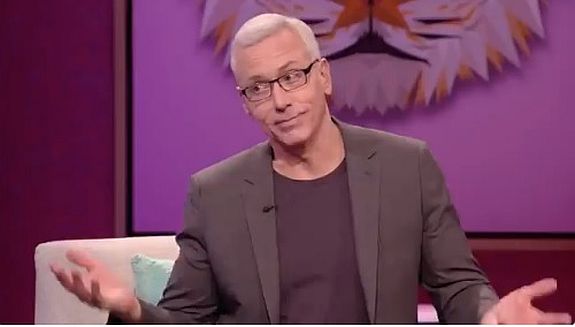 Jenelle wasn't the only 'Teen Mom 2' girl making demands for Season 9. One source tells The Ashley that Leah Messer–who negotiates through her manager– made a list of demands for the new season, but nearly all of them were shot down by MTV.
"One of the things Leah wanted was for MTV to pay for a professional makeup artist to do her makeup before she filmed," the behind-the-scenes source told The Ashley. "MTV told her no way!"
Kail [Lowry] and Chelsea [Houska] didn't make any new demands, from what The Ashley has heard.
As The Ashley previously told you, the cast for Season 9 will be smaller than previous seasons, as Kail's ex, Jo Rivera and his fiance Vee Torres have decided not to film anymore. Isaac, the son Kail shares with Jo, will also not be filming for Season 9, and it's possible that Kail's youngest son Lux will not be on-camera, due to his father, Chris Lopez, not wanting his son filmed.
Despite this, MTV has big hopes for this season, according to one source.
"MTV is hoping the girls keep the drama going," the source said. "They are hoping it turns into a 'Real Housewives' sort of show, I think."
(Photos: MTV)