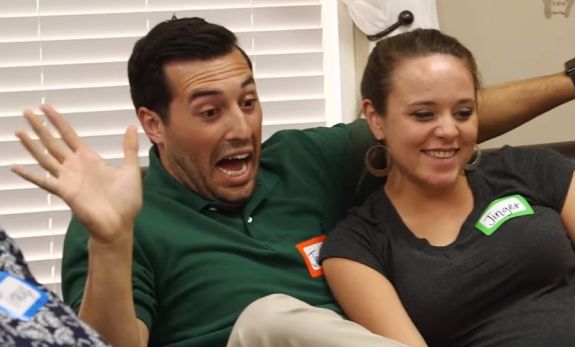 Babies, engagements, thrift store date nights–the upcoming new season of Counting On is going to be full of…the same crap the Duggars always give us.
Judging from the season's trailer, the new episodes of 'Counting On' are going to show a Duggar getting hitched (Josiah), some Duggars announcing they're knocked up (Jinger and Kendra), and, of course at least one or two Duggars shooting a kid from their ever-fruitful loins (Joy and Kendra).
To keep the show's dozen or so viewers interested, the Duggar crew has thrown in a few new and "exciting" episode subjects. (As much as they try, though, they will never top subjects of previous seasons such as the riveting footage of Joy getting new glasses, or Jinger and Jeremy making coffee…)
For instance, the married (or soon-to-be-married) Dugs decide to go out on the town and have a very "Duggar" group date…at the local thrift store. Each person is tasked with choosing a gently used outfit for his or her spouse to wear to dinner. (Meanwhile, we can assume that poor unmarried Jana is stuck at home, wrangling kids, moping floors and repaving the driveway.)
Naturally, because this is the Duggars, no one can pick a decent outfit for their spouse. Instead, the girls dress their guys in some horrific "1920s hobo chic" ensembles (Josiah is wearing a bathrobe for some reason).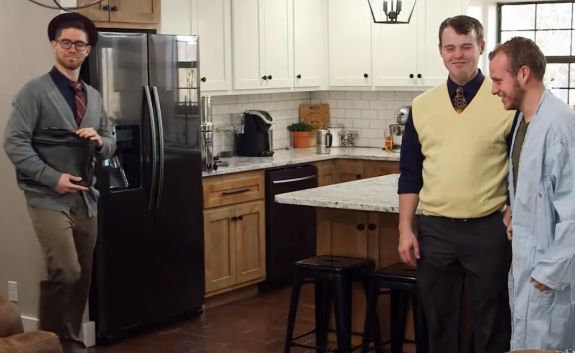 It's wild times in Arkansas, y'all!
We'll also see Jing and Jer head to birthing classes. In the clip, we see their instructor get down on all fours and beg Jeremy to help her. (Mental note to self: never go to Lamaze class in Laredo.) We also see the couple's super elaborate gender reveal party.
The other episodes will include an assortment of Dugs dressing up like they're in a Dickinson novel for some reason; doing some sort of extreme lawn games, and plenty of skiing in skirts. (No, really…they do that.)
The next season of 'Counting On' premieres Monday, July 30 on TLC.
Click here to read The Ashley's 'Counting On' recaps!
Watch the "exciting" season trailer below!
(Photos: TLC)