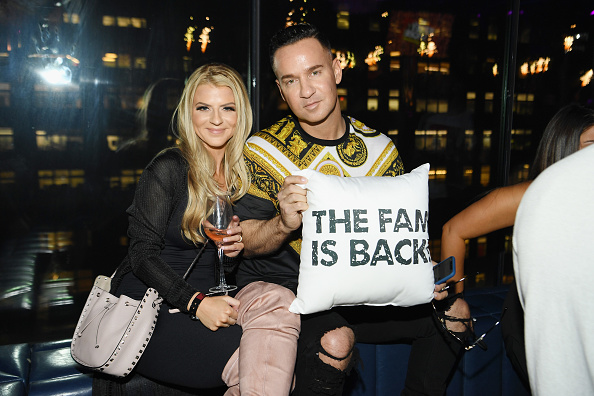 Mike "The Situation" Sorrentino is reportedly planning to marry his longtime love Lauren Pesce in a made-for-TV wedding that will air on the second season of Jersey Shore Family Vacation!
Radar Online broke the news that Mike wants to tie the knot before facing his impending prison sentence. The site reports that Mike and Lauren's will take place in late September or early October, with footage of the wedding to air during 'Family Vacation' Season 2. (Mike and the rest of the cast are currently filming for the new season.)
Mike himself confirmed that his wedding to Lauren will be part of the new season. When a fan tweeted that they hoped that the wedding would be televised, The Situation retweeted the message, adding "Yes! Season 2 of #JSFamilyVacation" to the message.
The first season of 'Family Vacation' featured Mike's proposal to Lauren. The longtime loves got engaged in Miami on Valentine's Day.
Wedding planning is not the only thing on Mike's mind, however. The 'Jersey Shore' star– who took a plea deal and pleaded guilty to tax evasion charges in January– is set to be sentenced for his crimes on September 7. He was originally scheduled to face the judge on April 25, but that date was rescheduled to August 18. Last month, the date was pushed back again to September 7.
According to Page Six, Mike's attorney Henry Klingeman requested the new September date because the August date "conflicts with a long-planned family vacation." [This may or may not be referring to the filming of 'Jersey Shore Family Vacation' Season 2.]
Thanks to the plea deal, Mike is facing up to five years in prison, instead of the 15 years he could have been facing had he not accepted the deal.
Radar Online reports that, if Mike is sentenced to prison on September 7, he will likely not have to report to prison for one to two months, which will give him and Lauren time to get hitched.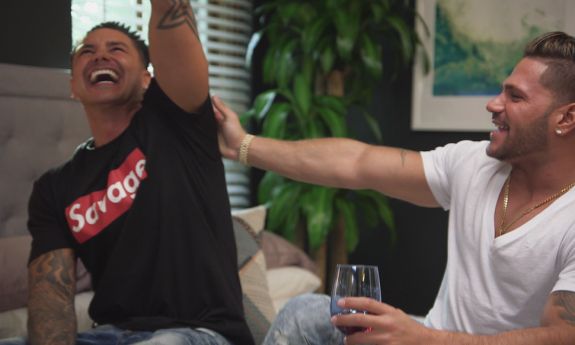 In a statement released in January, following Mike's acceptance of the plea deal, his lawyers stated that they hope the judge will show Mike leniency, due to the productive, sober life he's been living for the past few years.
"The plea terms call for a balance between punishing the wrong committed and conditions that facilitate Mike living a productive, law-abiding life moving forward," the statement read. "Following through on this plea agreement, Michael intends to pay restitution before sentencing."
Despite his legal trouble, Lauren has stuck by Mike's side. Earlier this year, she told Us Weekly that she is very much looking forward to marrying Mike.
"The amount of time I've waited for this moment has humbled me and made me be able to be more mindful and appreciate the moment," Lauren told the magazine. "As much as people don't want to hear it, it's always worth the wait. It couldn't have happened at a better time in our lives."
RELATED STORY: 'Jersey Shore Family Vacation' Cast Films Season 2 At Original 'Jersey Shore' Landmarks– Without Ronnie Ortiz-Magro
(Photos: Getty Images/Dave Kotinsky; MTV; Instagram)