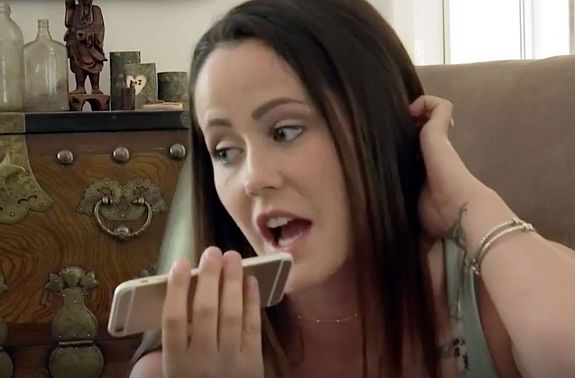 MTV is still desperate to get Jenelle Evans to sign on for the ninth season of Teen Mom 2— even if that means agreeing to a list of her demands!
The Ashley can exclusively reveal that early last week, Jenelle's lawyer was in negotiations with reps from MTV in order to get Jenelle to continue with the show for Season 9. As The Ashley previously told you, the other 'Teen Mom 2' girls are all currently filming for the new season but Jenelle is not.
"They are moving on with the show without her, but they really want her to sign on," The Ashley's source tells her. "They have been negotiating back and forth for weeks to try to come to terms that both the network and Jenelle are happy with."
During the negotiations, Jenelle told MTV she has had "enough drama" in her life and if they want her to continue with the show, then they have to abide by her terms to keep the drama to a minimum.
As The Ashley told you previously, Jenelle refused to sign her Season 9 contract because it didn't make accommodations for her husband, David Eason, who was kicked off 'Teen Mom 2' in February. David continues to be at the forefront of Jenelle's negotiations.
"The terms that Jenelle wanted the network to agree to stated that, while she and David will permit Jenelle to be alone on a set without David, he has to be allowed to pick Jenelle up and drop her off," another behind-the-scenes source tells The Ashley. "Jenelle stated that she will not travel without David, no matter what."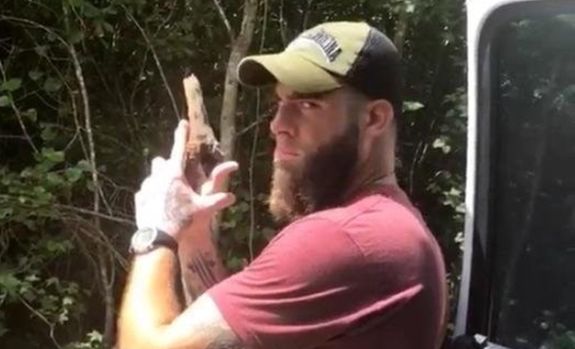 The source said that, while Jenelle agrees that David does not need to be shown on camera, she wants MTV to foot the bill for David's travel.
"She also demanded that the network pay for somewhere for David to stay while Jenelle is working," the source added.
The Ashley's source tells her that weapons (and Jenelle's ability to have them while filming) were also a big part of the negotiations.
(As 'Teen Mom 2' viewers saw on Monday's episode, Jenelle pulled a gun out of her car during her infamous road rage incident.)
"MTV has a strict 'no weapons' policy for their sets," the source tells The Ashley. "Jenelle agreed not to have guns on-set, but would not agree to giving up the gun she has in her car at all times, even if she's filming in the car."
The first source added that Jenelle wanted to be allowed to have "other weapons" with her while filming if she couldn't have a gun.
"She also demanded that no one on set be allowed to have any firearms if she was not allowed to have one," the network source said. "The show's security team does not carry weapons, so that was really a non-issue. No one has ever brought a weapon to set before, except when David brought the knife and slashed all the balloons at the New Year's Eve party filming."
As The Ashley told you, that incident caused the network to start wanding each and every cast and crew member who enters that set for the Reunion tapings.
While David and weapons were big talking points of Jenelle's negotiations with MTV, perhaps the biggest issue was that Jenelle is refusing to allow anything related to her court cases, custody cases or legal issues to be filmed for the show.
"She told them that her lawyers would no longer appear on the show, or allow her to talk about any of the cases she has open," the first source said. "She said that it has caused her more legal headaches in the past, and at times, the footage from the show has been used against her and she wouldn't allow it to happen anymore."
From what The Ashley hears, Jenelle was positively livid over a recent scene that showed her son, Jace, calling her and David "pieces of s**t."
"She felt that MTV betrayed her by showing that scene," the source said. "She thinks that [her mother] Barbara has brainwashed Jace into hating her, and that the producers should have never allowed that part to air. Because of this, she is not sure she will allow her kids to be on the show, even if she does sign on."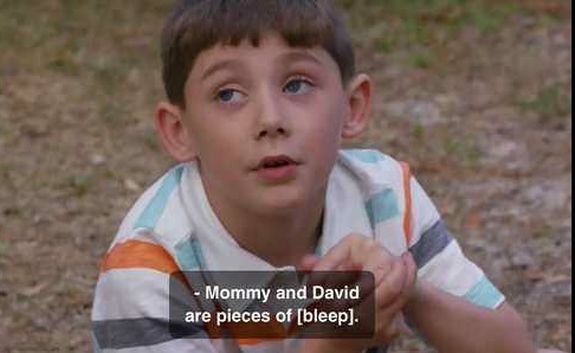 Jenelle's camp told the network that they fear that without Jenelle being able to discuss any court cases and her kids, and without David on the show, there will not be enough for them to make a storyline for her.
The Ashley's sources tell her that the network really pushed back on Jenelle's demand that she not be filmed discussing her kids or legal issues.
"They basically said that if Jenelle refuses to discuss those things, she really has nothing to film about," the source said. "They said that this is a huge part of Jenelle's story that can't be ignored, especially when things are playing out in real time in the media for the show's viewers to see."
Other media outlets have reported that Jenelle is simply holding off on signing her Season 9 contract because she wants more money, but The Ashley can confirm that's not the case…and not even possible.
"All of the original 'Teen Mom 2' girls have a most favored nations clause in their contracts, so they all have to make the same salary," the source said. "If they paid Jenelle more money, they would have to give the other three more. They can get around this a bit by issuing bonuses, gift cards and stuff, but they can't give her a salary increase without paying the other three girls more."
Another story circulating the Interwebs is that David threatened to divorce Jenelle if she signed on for Season 9. The Ashley's sources tell her that this, too, is false.
As of late last week, Jenelle and MTV still had not come to an agreement, and she has not filmed. Jenelle's mother, Barbara, and her ex, Nathan Griffith, have also not filmed for Season 9.
The Ashley does not yet know if MTV will continue to film with Barbara and Nathan if Jenelle does not sign on, but she feels it would be highly unlikely.
The Ashley will update this when she has more information….
(Photos: MTV, Instagram Live, Instagram)