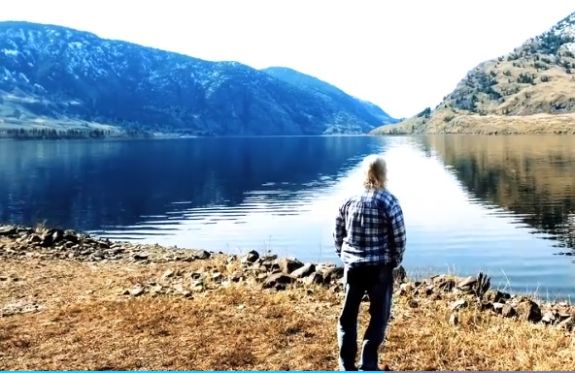 The long-awaited eighth season of Alaskan Bush People will premiere next month, Discovery Channel has announced, and, this season, the Brown Family has a lot to celebrate.
In the season's first trailer–which was released earlier this week–family patriarch Billy Brown discusses how grateful he is that his wife, Ami, has won her battle with cancer.
"It's a miracle, is what it is," Billy says in the trailer.
As The Ashley previously reported, Ami was diagnosed with advanced lung cancer in 2017, causing her family to leave "Browntown" in Alaska and move to Southern California so she could seek treatment. In December 2017, Ami revealed that her doctors have declared her to be cancer-free.
A healthy-looking Ami talked about how grateful she is to have another chance at life.
"It's almost like being born again and starting life anew," Ami says.
Ami and her family will certainly be "starting life anew" for Season 8. The family– which also includes Brown kids Matt, Bam Bam, Noah, Bear, Gabe, Snowbird and Raindrop— has relocated to Washington state.
"We've gone through a lot of adversity," Billy says. "It was like everything was closing in on us, darkness all around and it was over. Then, Washington came into view.
"This is definitely the biggest adventure we've ever done," Billy adds. "It's time to get back to the Bush!"
According to People, the family's new Washington homestead is over 400 acres. Living in Washington has required the family to make some adjustments but, judging by the trailer, the new surroundings seem to be working well for them.
"This place is made for us," Billy says. "We have an actual ranch: barns, orchards, horses, cattle. We can't afford to fail on this."
We see the Brown offspring settling into their new home by chopping wood, wrangling horses and exploring the woods.
The show's eighth season was originally scheduled to premiere May 11, but that date was pushed back due to weather and other production issues.
The eighth season of 'Alaskan Bush People' premieres Sunday, August 19 on the Discovery Channel.
Watch the Season 8 trailer below!
(Photos: Discovery, Instagram)