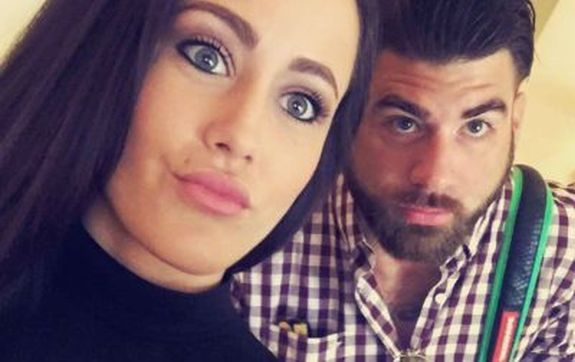 David Eason is angry.
We'll give you a moment to get over the shock you're surely feeling after reading that statement…
Jenelle Evans' oft-angered husband, David, took to Facebook on Wednesday to express his feelings on the fights that took place during the most-recent 'Teen Mom 2' Reunion taping. (Monday's episode featured all the Jerry Springer-esque screamin', fightin' and hair-pullin' fun!) 
As 'Teen Mom 2' fans know, MTV cut all ties with David back in February, after he went on a homophobic Twitter rampage, comparing  members of the LGBTQ community to dogs and stating that they are the way they are due to bad parenting, among other things. After MTV released a statement saying that David was booted from the show, he and Jenelle insisted that David was not fired at all. (The Ashley explained this in detail here.)
In his latest Facebook rant, David called out MTV for allowing Kail Lowry— who, along with Briana and Brittany DeJesus, caused the Reunion fight–to stay on the show, and stated that it's not fair she didn't get fired just like he did.
"So Kailyn Lowry is allowed to openly promote violence on set?" David posted on Wednesday. "Then MTV promotes the violence by airing every second that Kailyn screamed that she wanted to hit Brianna so many times! Wow, it's okay to physically and verbally attack each other on the set with MTV!!! Then if I even disagree with someone's lifestyle in my private life I'm fired?"

(Of course, his last statement totally contradicts his other statements about not being fired…)
As The Ashley exclusively reported earlier this week, Jenelle is still hoping MTV will reconsider their position on working with David and allow him to film. MTV has not budged on its stance, causing a standoff in contract negotiations to get Jenelle to sign on for Season 9.
RELATED STORY: An Update on Jenelle Evans' Contract Dispute with MTV Over 'Teen Mom 2' Season 9
(Photos: Instagram, Facebook)