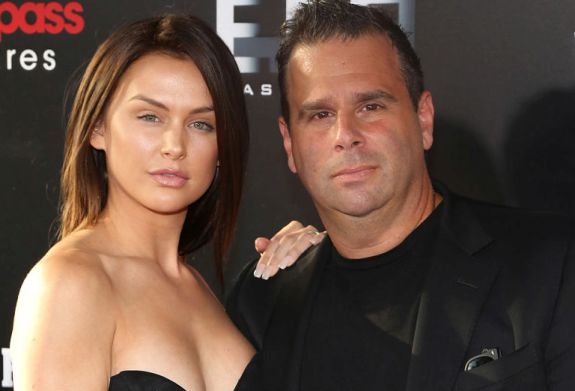 Wedding bells will soon be ringing for Lala Kent and her boyfriend Randall Emmett!
People magazine broke the news on Sunday that the Vanderpump Rules star had accepted a marriage proposal from her Hollywood producer boyfriend. Randall proposed to Lala in Cabo San Luis, Mexico, where they were celebrating her 28th birthday.
"This weekend has been an amazing one for the two of us! It was definitely the most romantic moment of my life. Every detail of the surprise was stunning and I'm still in shock," Lala told People.
Along with the marriage proposal, Lala also accepted a ginormous six-carat ring from Randall. After Lala said "yes" to Randall's proposal, a private fireworks display lit up the sky.
Wanna see her rock? Of course you do!
"I keep looking down at my ring finger. I'm just so happy to say we are officially engaged," Lala told the magazine. "We are so excited to start planning the rest of our lives together and I'm excited to put as much detail as Randall did in our engagement into our wedding!
Lala said that Randall had asked her father for permission to marry her shortly before Lala's dad died in April.
"I immediately started to think I can't wait to tell my parents we are engaged! I looked up in the sky at that exact moment and saw one bright star gleaming," she said. "[That was] such an incredible gift because I lost my dad suddenly. I believe my father was definitely with us last night in spirit, which makes me even happier and our parents are thrilled!"
Lala and Randall waited until Randall's divorce from 'Ray Donovan' actress Ambyr Childers was finalized in December 2017 to go public with their relationship. They officially announced that they were dating in January, although Lala had referenced Randall on 'Vanderpump Rules' before that, but did not reveal his name.
Lala's engagement comes just three months ago after another 'Vanderpump Rules' couple– Brittany Cartwright and Jax Taylor— got engaged. The couple is currently planning their wedding.
RELATED STORY: 'Vanderpump Rules' Stars Brittany Cartwright & Jax Taylor Are Engaged: Get Proposal & Ring Details!
(Photos: Manny Carabel/Getty Images, Instagram)