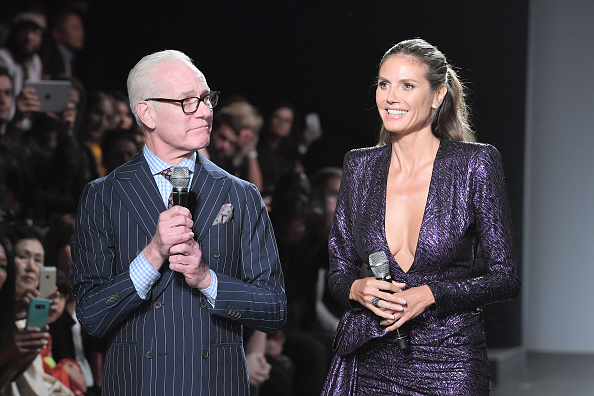 The Project Runway cast list just got a lot smaller!
On Friday, the reality show's two biggest stars— Heidi Klum and Tim Gunn— announced that they are leaving 'Project Runway' after 16 seasons. The dynamic duo are ditching the long-running reality show to star on a new fashion-centered reality show for Amazon Prime Video.
"After 16 incredible seasons, I am saying 'Auf Wiedersehen' to 'Project Runway,' a show that I was honored to host and help create," Heidi wrote in a statement posted to Instagram on Friday.
"I am grateful that we could shine a light on creativity and help launch so many talented designers' careers. I'm most excited that my journey with my dear friend and colleague, Tim Gunn, is far from over."
"I'm excited for [fans] to see what's next, as I partner with Amazon and Heidi Klum on our next great 'fashion' adventure," Tim wrote in a statement posted to his own Instagram.
'Project Runway' will make the jump from Lifetime to Bravo next season. After Heidi and Tim made their exit announcement, Bravo released a statement to Deadline, letting fans know that they will soon find out who will be replacing Heidi and Tim.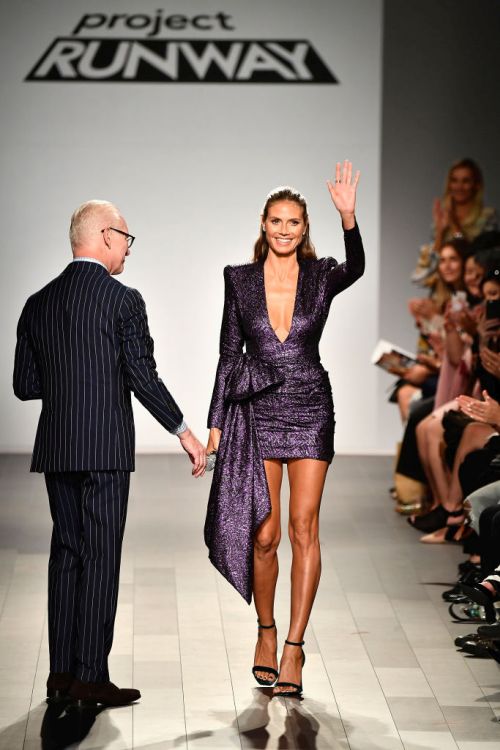 "Bravo is proud to bring 'Project Runway' back where it all began, and Heidi and Tim will always be a huge part of the legacy," the network's statement read. "The series will continue its iconic impact with Bravo's reboot for the next generation of designers and fans. We are excited to announce our new host and mentor very soon."
Heidi and Tim aren't the only 'Project Runway' regulars to announce their exit on Friday. Zac Posen, who joined the show's judging panel during Season 11, also revealed that he will not be returning to 'Project Runway' when it moves to Bravo.
"Working alongside Heidi, Nina and Tim as a judge for six seasons of 'Project Runway' was one of the greatest experiences of my career," Zac said in a statement to Deadline. "I will cherish the opportunity the show gave me to learn from and grow with my co-judges, the producers, crew and designers. 'Runway' has led to incredible opportunities and I am currently at work on some new projects that I am very excited to share with you soon. I wish the show and everyone much success always."
Zac did not specify if one of his "new projects" is the Amazon show that Heidi and Tim will be appearing on.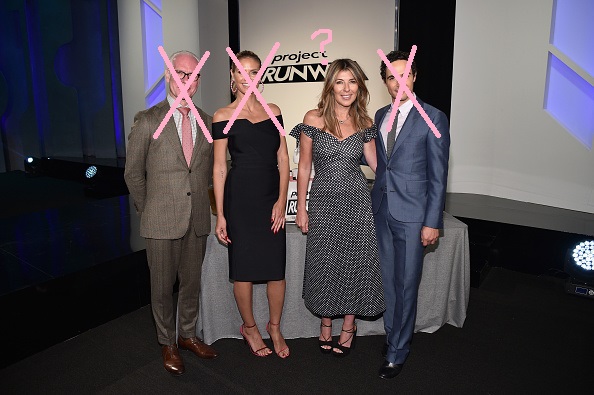 Not much is known about Heidi and Tim's still-unnamed series, except that they will help to develop it, and that it will somehow incorporate the Amazon Fashion shopping experience.
Bravo has yet to announce who, if anyone, will replace Zac on the 'Project Runway' judging panel for next season. It is also unknown if the show's last remaining judge, Nina Garcia, will continue on for Season 17.
(Dimitrios Kambouris/Getty Images;  Frazer Harrison/Getty Images; Bryan Bedder/Getty Images, Instagram)