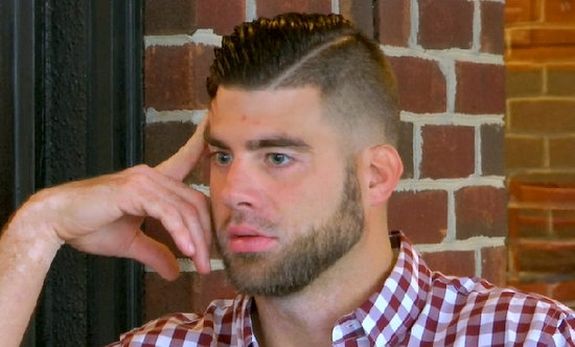 Jenelle Evans is vehemently defending her husband David Eason after a transphobic rant he posted to Facebook last weekend stirred up a heap 'o' controversy for her and her booted-from-Teen Mom 2 husband!
"I will stand by my husband until the day we die… #SorryNotSorry," Jenelle declared proudly on Thursday, in response to those who criticized David for what he posted.
As Starcasm reported this week, David's (most recent) hate-filled tirade sparked from a meme he posted to Facebook on September 29 criticizing transgender individuals using bathrooms of the gender in which they identify and oddly comparing the situation to sexual assault.
To no surprise, David's post ignited a debate within the comment section of the post, which he joined in on (naturally), calling transgender individuals "perverts" more than once and making a slew of other transphobic statements, including the claim that the chances of sexual assault "double with sexual predators allowed in opposite restrooms."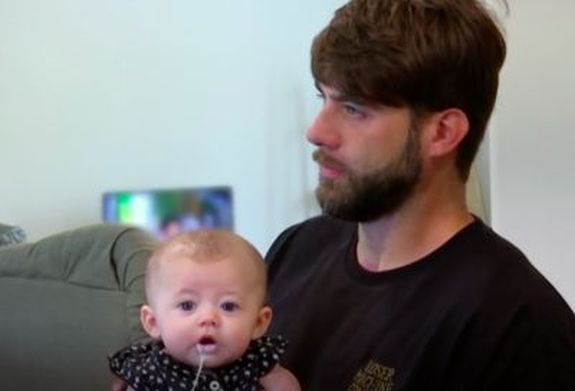 "We are talking about trans people…Perverts," David wrote in one comment.
When a person responded to that comment to offer up the idea that not all transgender people are perverts, David disagreed.
"Yes they are ALL perverts, do your research," he told her. "Why do you think they change their whole life to meet their sexual preferences?"
"David Eason noone teaches their child to be transgender. How about you do your research before making such ignorant assumptions," one Facebook user commented.
David replied to the individual by telling them that "only morons" teach their children it's okay to be transgender.
"… Start teaching your kids right from wrong maybe," he added.
Several days later, Jenelle attacked the site Starcasm on Twitter for writing about David's rant. (Click to enlarge her tweet to see the original meme David posted.)
Oh of course @starcasm doesn't want to admit where the conversation sparked up with my husband on Facebook about perverts. Acting like he's ranting and raving for no reason again? He posted a MEME.. And everyone got offended… so he responded. #GetOverIt pic.twitter.com/0alRU3F4LD

— Jenelle Eason (@PBandJenelley_1) October 4, 2018
"Why the f**k does there have to be a label on everything?! Lmao I'm about to make up my own s**t," Jenelle wrote when someone accused David's post of being transphobic.
"I'm pointing out the article doesn't even have the meme posted… of course everyone is offended By the meme… and? He doesn't care. That's HIS page. Just don't follow," she tweeted.
Of course, this isn't the first time David has unleashed his homophobic and transphobic beliefs on social media or TV…
As The Ashley previously told you, last month David shared a different (yet equally offensive) meme touting his "straight pride" just days after Jenelle attempted to defend him for making similar comments on Twitter in February… the same comments that led MTV to kick him off of 'Teen Mom 2.'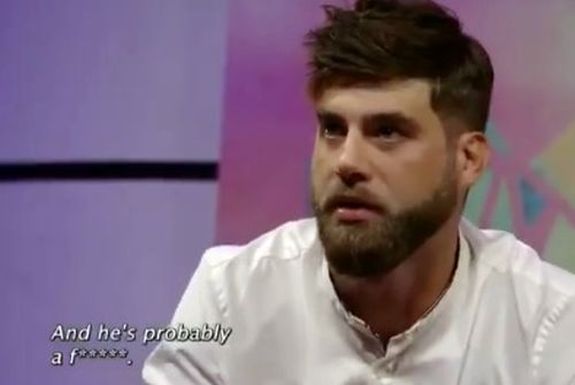 David was also caught using a gay slur towards Dr. Drew during a reunion show taping in 2017 and has been accused in the past of making homophobic comments about Jenelle's second baby daddy, Nathan Griffith.
After his homophobic social media rant in February, MTV issued a statement saying David that the network was ending its relationship with David, and that he would no longer appear on 'Teen Mom 2.'
As The Ashley has told you, though, Jenelle (and David!) fought like hell to get David back on the show (despite their public declarations that David didn't even want to be on the show). During a months-long contract dispute, Jenelle tried her best to get the network and the show's producers to allow David to be part of the show, but failed to get the show's higher-ups to change their mind. David will not appear in the upcoming Season 9.
RELATED STORY: 'Teen Mom 2' Star Jenelle Evans Defends Her Husband David Eason's Negative Views of the LGBTQ Community: Says He Was Raised to Dislike "Those People"
(Photos: MTV)