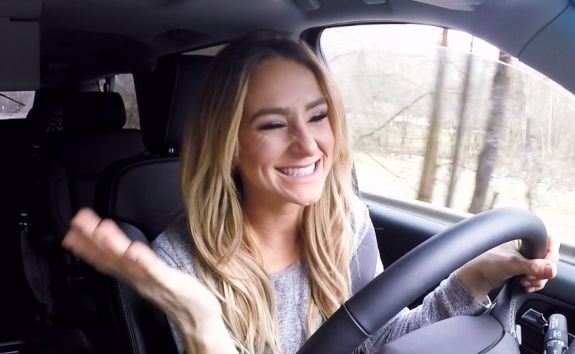 Leah Messer is the latest reality TV star to jump on the Podcast Wagon!
In an interview with Us Weekly, the Teen Mom 2 star announced that she is launching Life Reboot, a podcast about transforming your life.
"Of course it's fun … but it's also inspirational, aspirational and motivational," Leah told the magazine last week.
Leah's 'Teen Mom 2' co-star Kail Lowry has found great success with her Coffee Convos podcast, but Leah insists that her podcast will be very different than the podcast Kail hosts with Lindsie Chrisley.
"Kail's is day-to-day conversational and ours is more about transforming your life and learning how to become the best version of yourself," Leah said. "Even though they're different, we love to support one another."
Leah was a guest on Kail's podcast earlier this year, and Leah says that Kail recently returned the podcast appearance favor.
"I was on Kail's and she was just on ours … the third episode I think," Leah said.
Leah confirmed that, like Kail, she will have her fellow 'Teen Mom' franchise co-stars appear on the podcast.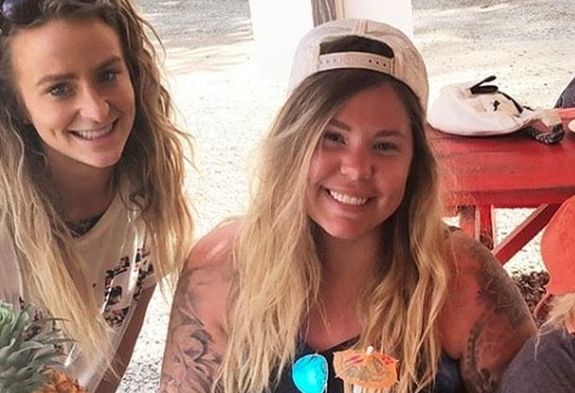 "We have an exciting lineup of guests for the next couple of months," she told Us Weekly.
Leah has been really into the "life transformational" stuff in the years since she went to rehab after her life went down the crapper. As you'll remember, back in 2014, Leah (allegedly) battled a drug problem, went through a divorce with her second husband Jeremy Calvert and was often in the news for her behind-the-scenes hijinks.
After returning from rehab, Leah began to follow her friend Lindsay Reilly's "Live Your Standard" life coaching curriculum, which she has credited with helping her turn her life around. Leah told Us Weekly that the "Live Your Standard" program will be part of the new podcast.
"It will be talking about my experiences with it and what I'm doing in my life and my goals," Leah said. "I definitely feel like I was in need of knowing myself more and knowing that and truly loving who I was … and, you know, knowing where I wanted to go and it took … a lot of transformation in my life…
"That's my role in the podcast… It's to share what I have [gone] through and what I've learned as I've [gone] through it and every high and low in my life, and that's what I'm most excited to share and truly help others," Leah added.
The Life Reboot podcast will post new episodes every Wednesday. According to Podcast One, the first episode of Leah's podcast is coming soon.
In the trailer, Leah tells potential listeners, "We want you to learn to live your best life by engaging, empowering and entertaining you."
Currently, Leah, Kail and Teen Mom 3 star Mackenzie McKee all have their own podcasts, but we may see even more 'Teen Mom' stars entering the podcast arena soon. Tyler Baltierra recently asked his Instagram followers if they would listen if he and his wife Catelynn Lowell started a podcast. (For the record, more people responded "no" than "yes.")
Also…'member when Farrah Abraham had a weird, short-lived podcast? That was…fun.
Anyway, to subscribe to Leah's Life Reboot podcast, click here!
RELATED STORY: 'Teen Mom' Mackenzie McKee Announces Her New Podcast "Mack: Raw and Unfiltered
(Photos: MTV, Instagram)