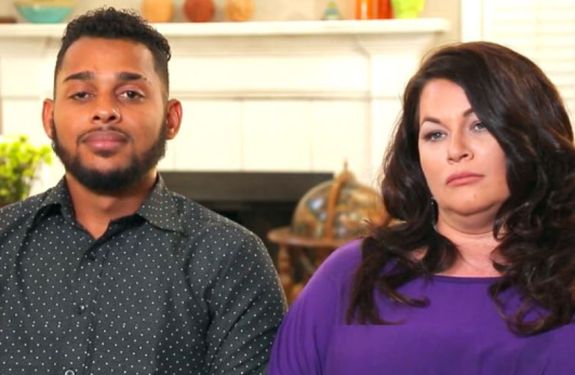 Luis Mendez wasted no time in getting married again following his divorce from Molly Hopkins. In fact, the former star of 90 Day Fiance: Happily Ever After? recently revealed that he got hitched to another women last month!
In an interview with In Touch Weekly, Luis— whose relationship with Molly was documented on the 90 Day Fiance Season 5— talked about his newest bride, whom he married on September 19. (His divorce from Molly was finalized five months before.)
"I love this girl so much. She is so amazing," Luis said of his new wife, whom appeared in a wedding video that Luis posted to his Instagram account. "The most amazing part was meeting her because she changed all life to happiness."
Fans watched as Molly's marriage to Luis (whom she met while on a trip to his home country, the Dominican Republic), fell apart during the third season of "Happily Ever After?" After Molly kicked Luis out of her house, the couple had little contact with each other.
It appears that Molly found out about Luis' latest marriage via social media. She took to Instagram to give fans her thoughts on Luis getting remarried.
"Oh yeah for all of you who care, or who wanted to talk junk about me, I totally got used but it's all good," Molly said on Instagram Live. "Luis got married to a Dominican lady in Jersey, best I can tell — I saw pictures…
"Yeah, he's married to someone else. She looks older than me, from the Dominican Republic," Molly added. "So all the people who thought I was crazy — his situation was pretty lovely. I mean, we were together for two years so it's all good. I feel like I need to redeem myself… "
Molly married Luis on July 20, 2017, and that they officially separated on January 5, 2018. Molly filed for divorce on January 23. A month later, Luis accused her of committing domestic violence against him.
When fans asked Molly if it hurt to see her ex-husband with someone else, Molly was adamant that she is not pining over Luis.
"Oh God, it doesn't hurt at all. I'm good," she said. "I'm so good."
Luis told In Touch that, these days, he has nothing to do with Molly.
"I have no contact with her," he told the magazine. "I just want to be happy. I don't want to know nothing about [Molly]. But if she wants to congratulate me, it's okay."
Don't hold your breath, Luis!
Check out footage from Luis latest wedding in the Instagram video below!
RELATED STORY: Luis Mendez Accuses Ex Molly Hopkins of Domestic Violence & Hogging All of Their "90 Day Fiance" Money
(Photos: TLC, Instagram)