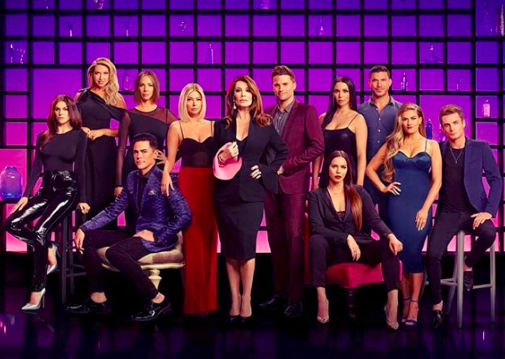 Vanderpump Rules will return December 3 to serve up another season of drama… along with the occasional SUR-curated Pumptini!
Bravo released a first look for the upcoming seventh season and despite the tough love from show matriarch/namesake, Lisa Vanderpump, this group is steady raising glasses, raising their voices and raising hell.
So… business as usual!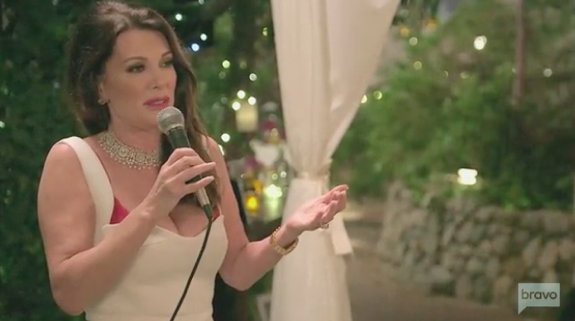 This season, viewers can look forward to watching as Jax Taylor and Brittany Cartwright (OK, mainly Brittany) revel in their new engagement, giving us a full 180 from the beginning of Season 6 when it was revealed that Jax had been unfaithful (ironically, with former SURver Faith Stowers).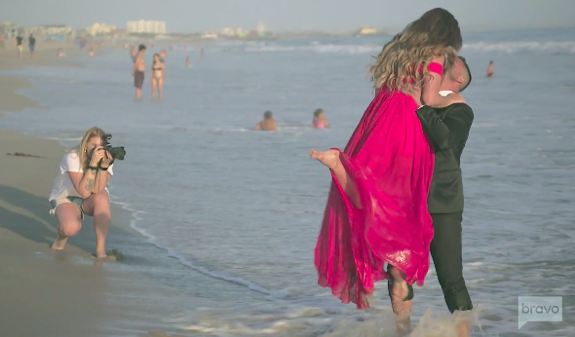 As for bartending-duo Ariana Madix and Tom Sandoval, tensions are as strong as the drinks being poured when Tom grills Ariana about her past relationship with another woman.
"That is not your business to tell," Ariana quips at Sandoval during a heated discussion at SUR—AKA the ideal place for employees to settle any and all relationship squabbles.
Sandoval's counterpart/business partner Tom Schwartz looks to be facing some relationship hiccups of his own as he and Katie Maloney continue to navigate the waters as husband and wife.
We'll also see PJ-loving SUR hostess Lala Kent go head-to-head with James Kennedy's pageant queen/possible robot girlfriend, Raquel Leviss, as James—who has been virtually MIA in the VPR group's recent social media posts—continues to be as loose of a cannon as ever.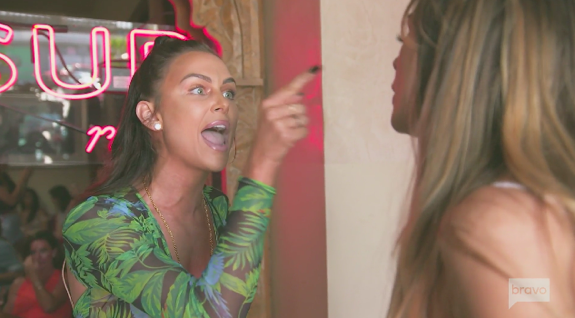 We'd expect nothing else from the self proclaimed "white Kanye."
Fans will be happy to know that Stassi Schroeder's ex-boyfriend Patrick Meagher is out like Scheana Marie's midriff on her wedding day and instead, her new beau, Beau Clark, will be joining the crazy train this season. Although the couple appear to be going strong, Stassi and Beau—like all couples on this show—aren't without a bit a drama of their own.
"It's like you dick-punched my heart," Beau says in the preview, thus giving us the analogy we never knew we needed.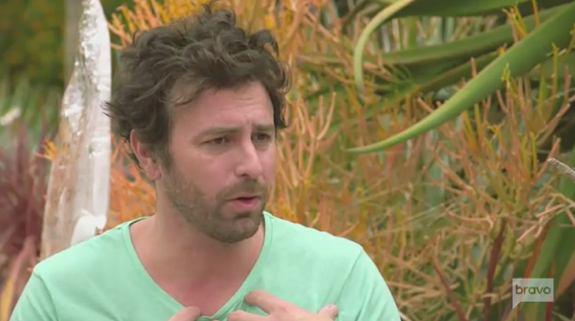 This season viewers will also get to see Stassi and Ariana play nice for once, even throwing an over-the-top joint birthday party together. Unfortunately, we're also in for some more singing courtesy of Scheana… along with another type of vocal performance by her that we're already cursing Bravo for putting us through.
Other things we'll see this season include the days leading up to the grand opening of TomTom; Jax and Brittany's venture into couple's counseling; and special appearances by Billie Lee, Tequila Katie and Kristen Doute's lack of balance due to one too many cocktails.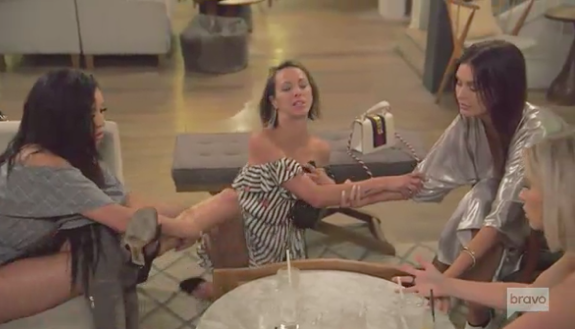 Get ready to raise your alcohol tolerance and lower your standards, 'Vanderpump Rules' returns December 3 on Bravo.
Watch the trailer below!
(Photos/Video: Instagram, Bravo)