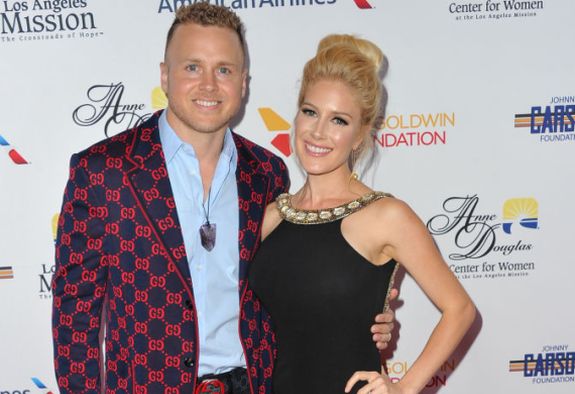 They were the couple the tabloids never expected to last a year, but The Hills stars Heidi Montag and Spencer Pratt have proved that, with the right amount of love (and fame-whoredom), even a marriage made in reality TV can last!
Earlier this week, Speidi celebrated their tenth wedding anniversary! They've been through a lot since they first said "I do" a decade ago: numerous TV shows, a separation, the addition of son Gunner, going broke and, of course, several different faces and bodies for Heidi! 
Although the couple got hitched in Pasadena, California, in April 2009 in a very public affair, their real anniversary is November 20, 2008, which is the date they got married in Mexico.
Heidi was first introduced to us as Lauren Conrad's friend, but she quickly became a star in her own right. She soon fell in love with Spencer, much to the dismay of Lauren. Throughout their relationship, "Speidi" (as they were called by the tabloids) never missed a chance to take part in a staged photo shoot for the paparazzi. (To this day, no one does a holiday-themed paparazzi shoot quite like Speidi, in The Ashley's opinion!)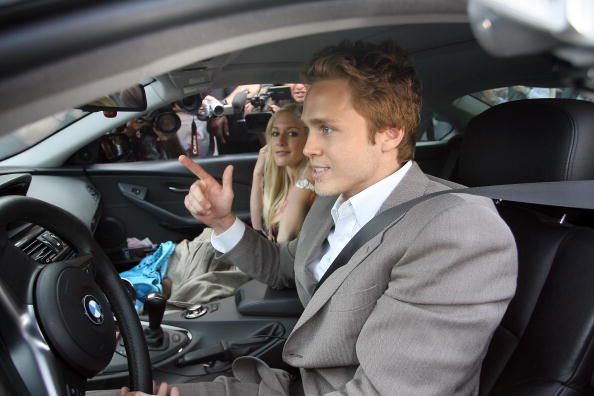 Eventually, Heidi and Spencer eloped to Mexico in 2008. They followed this with a church wedding that was, of course, a huge story line on 'The Hills.' Who can forget Lauren slipping out of the church while everyone congratulated the couple?
Lauren and Heidi's family were very against the couple's marriage.
"I can't not live my life worrying about everyone else all the time," Heidi said at the time of their elopement.
"Heidi's my wife and we're gonna be married for the rest of our lives and you need to accept that," Spencer told his concerned mother-in-law Darlene at the time.
In the years since 'The Hills' ended, Heidi and Spencer have tried their best to remain in the spotlight. They have appeared on a variety of reality shows including I'm a Celebrity…Get Me Out of Here!; Celebrity Big Brother;  Marriage Boot Camp: Reality Stars; The Mother/Daughter Experiment and more.
But it hasn't been all roses and reality shows for the couple. They have hit a few rough patches. In 2010, the couple separated, with Heidi filing for divorce soon after. Life in "SpeidiLand" got ugly for a while, with the couple fighting via Twitter and Spencer claiming to be shopping around a Speidi sex tape!
Eventually, though, the couple reconciled. After getting several public apologies from Spencer, Heidi forgave him in September 2010, calling off the divorce.
In 2017, Gunner– the first "Speidi" baby– was born. He will join his parents on the upcoming 'Hills' reboot, The Hills" New Beginnings, when it premieres on MTV in early 2019.
In honor of Speidi's 10-year anniversary, let's look back at a few of their most-epic staged photo shoots!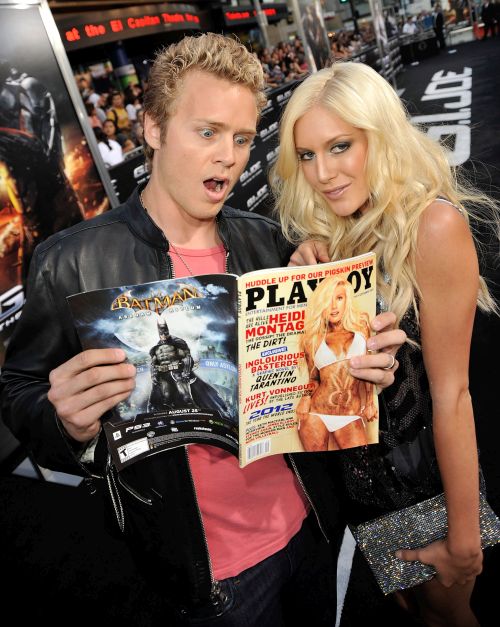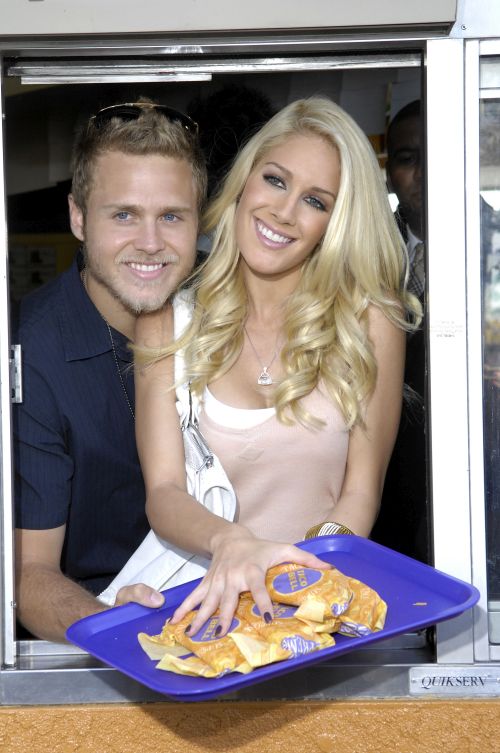 (Photos: Allen Berezovsky/Getty Images; Kevin Winter/Getty Images; Michael Buckner/Getty Images; Valerie Macon/Getty Images; Instagram)