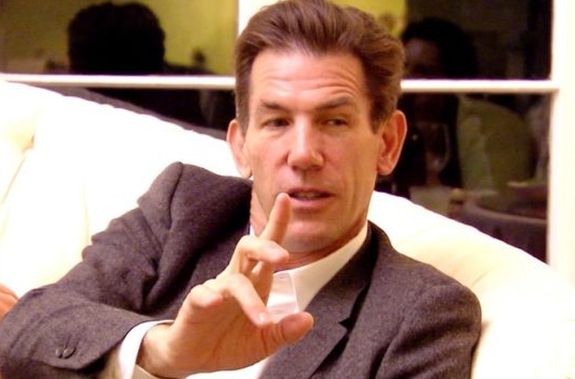 Southern Charm's Thomas Ravenel is being sued for assault, slander and libel by his former nanny, Dawn Ledwell, (known to fans of the show as Nanny Dawn) and the show's network and production company may be in some hot water, too.
According to FitsNews, along with Thomas, the civil action names Bravo, NBC Universal, Comcast and 'Southern Charm' production company, Haymaker. The suit is in connection to an incident The Ashley previously told you about, in which Nanny Dawn claimed that Thomas sexually assaulted her inside his house back in 2015.
Thomas is set to stand trial for the sexual assault and battery case, as decided by a judge last month. A court date has yet to be set.
In court documents obtained by Radar Online, Nanny Dawn alleged that the Corporate Defendants "created, permitted and encouraged 'Southern Charm' plot lines that focus on alcohol, sexual encounters and the concept that male cast members, including Defendant Ravenel, suffer from 'Peter Pan Syndrome' and they are the 'Lost Boys' and Charleston is their 'Neverland.'"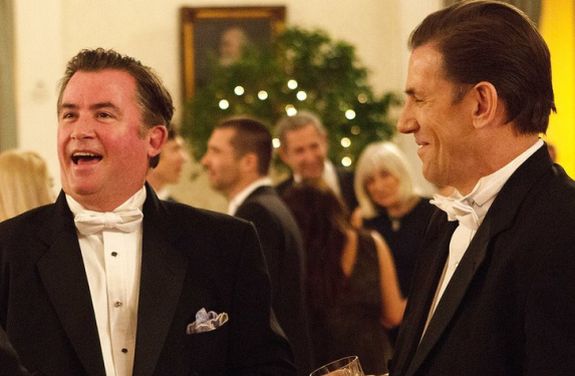 The documents also claim that Nanny Dawn had informed an employee of the show's network or production company about the alleged assault in December of 2015. Despite coming forward with her accusations, she said they failed to investigate Thomas.
Nanny Dawn also claims that the Corporate Defendants and Thomas have conspired together to deter the assault investigation, despite the statement released by the production company earlier this year which claimed otherwise.
"Haymaker, the production company for 'Southern Charm,' and Bravo take allegations like these very seriously. Haymaker is conducting an investigation, and once all the information is gathered and carefully reviewed, appropriate action will be taken," Haymaker Productions said in a statement.
Nanny Dawn said no one has contacted her since Haymaker released its statement. She is reportedly asking for a jury trial in her case.
Thomas—who shares Kensie, 4, and Saint, 2, with Kathryn Dennis—is currently embroiled in his own dispute with the 'Southern Charm' production company (as well as Bravo) in an effort to keep his children off the show.
Thomas filed the suit shortly after Kathryn filed documents seeking to obtain primary custody of Kensie and Saint. Kathryn's filing cited Thomas' reliance "upon the use of full-time nannies" as well as his run-ins with the law and alleged alcohol and prescription drug use.
(Photos: Bravo, Instagram)