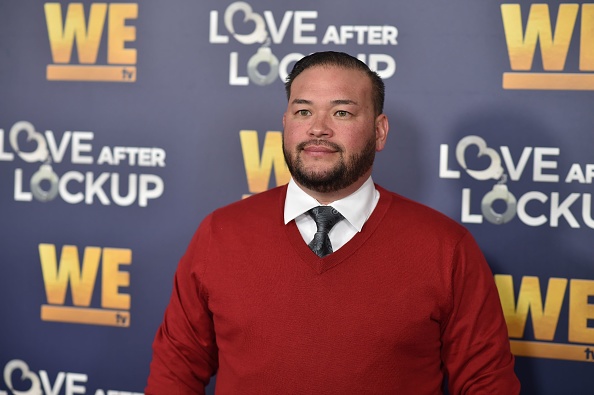 Jon Gosselin will have a fuller house this holiday season after recently being granted temporary sole custody of his son Collin. However, things between him and most of his other kids (and his ex-wife, Kate Gosselin) remain on bad terms.
The former Jon & Kate Plus 8 star talked about upcoming plans to bring Collin home while attending a red carpet event this week. He also talked about his status with rest of the Gosselin gang, and revealed how he communicates with Kate these days.
"[Collin] is coming home to our house and he's going to enjoy the holiday with us and go to school and be with his sister, Hannah," he told ET's Lauren Zima. (As The Ashley previously reported, Hannah now lives full-time with Jon. The rest of the Gosselin kids live with Kate.)
For more than two years, Collin has been living at a facility to help with his behavioral issues, according to Kate. However, Jon recently revealed that Collin is expected to complete his program and return home before Christmas.
"He's really excited and we're really excited to have him home for the holidays," Jon told ET, adding that after his return, Collin "will be with us indefinitely."
"It was just easier for the transition," he shared with People on the red carpet. "So it'd be easier for one parent to just transition him home, and he wanted to live with me, so it was easier to do it that way."
"The other four [sextuplets] aren't talking to me, but they're talking to Hannah," he said. "It's what the kids want to do. If they don't want to talk to me, that's fine, as long as they keep up with their sibling connections."
"I've been fighting for [custody of the other kids for] 10 years and I will keeping fighting for as long as I have to," he told ET.
Jon revealed that things also remain combative between he and Kate, despite the fact that they split over a decade ago.
"We don't communicate. We don't even text anymore. The last time I communicated with her was either through attorneys or in court," he told ET.
"But that's just the way it's been," he added. "I guess that's just the way it works. It's a shame that we can't co-parent and I know the whole world wants us to… but it just doesn't work."
Jon also shared his thoughts on Kate being a no-show to Collin's custody hearing with Us Weekly, noting "that's her."
"I would never [no-show]… I would always go to court, no matter what."
Kate has yet to comment publicly on the court hearing, or Jon gaining custody of Collin.
RELATED STORY: Jon Gosselin Wins Custody of Son Collin After Kate is a No-Show At Court Hearing 
(Photos: ROBYN BECK/AFP/Getty Images; Instagram)