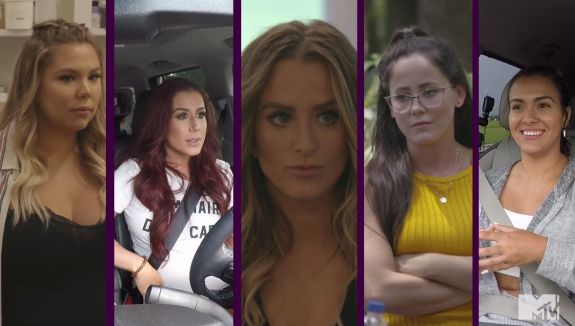 Well Juh-nelle, I see ya on anotha season of Teen Mom 2… and ya brought all ya drama-causin' co-stars with ya!
That's right kids, Jenelle and the rest of the 'Teen Mom 2' gang is back next month, when the ninth season of the MTV reality show premieres. (Let's all take a moment to mourn all the time we've lost watching this dumpster fire of a TV show over nine seasons. Sigh.)
Anyway, on Monday, MTV released the first trailer for Season 9, and, as per usual, the season is going to be full of drama. This time, however, they are really reaching for storylines by bringing back a few of our favorite long-lost cast members (just as The Ashley told you this summer they would!)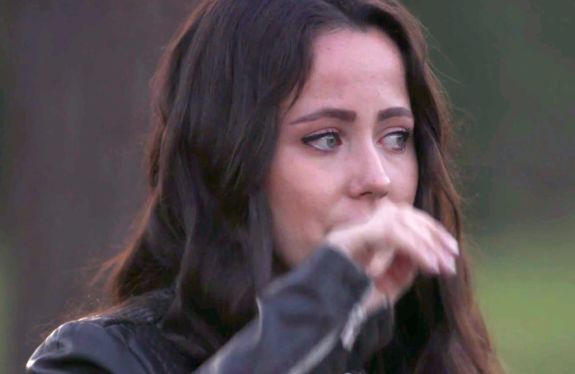 Back in August, The Ashley told you that MTV was scrambling to come up with story lines for Jenelle, since her husband David Eason was not allowed to be filmed, and Jenelle had been refusing to film with her at-the-time estranged mother Barbara Evans. (The pair has since reconciled…at least for now…)
Anyway, the show's producers came up with the story line to get in contact with Jenelle's long-lost first baby daddy, Andrew Lewis, who is the father of her son Jace.
"Since there is a lot of stuff that is off-limits to film, either at Jenelle's request or because it has to do with David and MTV won't film him, the producers had to come up with new subjects to include in Jenelle's story," The Ashley's source told her back in August. "They are going to be revisiting with Jace's father Andrew this season.
"Not sure if he will actually appear but he has been contacted to be part of Jenelle's story line this season."
In the trailer, we see Jenelle's producer Kristen tell Jenelle that Andrew had been in contact with her. The Ashley's source tells her that is not how things actually went down. The folks from the show contacted Andrew, not the other way around.
"They were desperate because at the time they literally had no one to film Jenelle with. She wasn't speaking to any of her family, they couldn't film David and she has no friends around to film with. They had to come up with something."
Another source recently told The Ashley that, at points in Season 9, we will see Jenelle  heart-to-heart talks those working for MTV.
"There was literally no one else for her to talk on-camera with," the source added.
Barb even chats with a security guard hired to protect the set!
And, of course, we will see Jenelle's frantic 911 call from October covered on the new season.
"Maybe she needs to lose everything," a tearful Barbara says about Jenelle.
(Click here to find out how MTV covered that incident during filming and how Jenelle reacted.)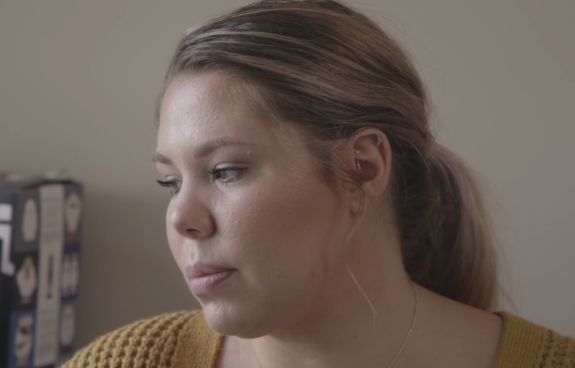 As for the other girls' storylines, Kail Lowry goes in search of her long-lost mother, Suzi Lowry. Back in August, Kail expressed her desire to find out where her mother has been for the last few years. During an episode of her Coffee Convos podcast, Kail stated that she was not even sure if her mother, who has struggled with alcohol abuse in the past, is still alive.
(For the record, after that podcast episode aired, The Ashley decided to play "Where In The World is Smirnoff Suzi?" The Ashley located her, alive and well, working about two hours away from Kail's Delaware home.)
"Again, that whole plotline was just [MTV] trying to come up with something to film Kail about that didn't have to do with one of her exes," the source tells The Ashley.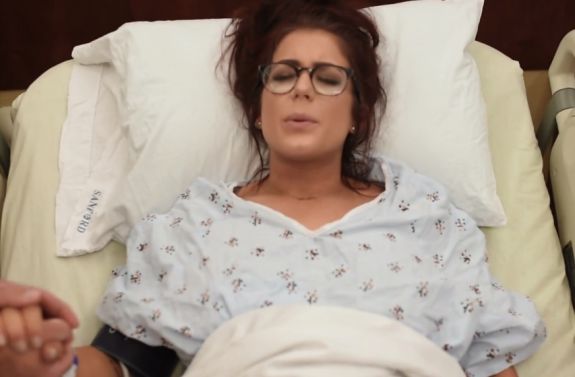 As for Chelsea Houska, it appears that her Season 9 story lines will be about her first baby daddy, Adam Lind, and his downward spiral. We hear Chelsea and Adam's daughter, Aubree, asking her mom, "So the whole visitation is just cancelled?" (We can assume Aubree's talking about her visitation with Adam.)
"I don't have any words," Chelsea sadly tells her daughter.
We also see a happy moment in the lives of Chelsea in her family: the birth of her third child, daughter Layne. (The footage of Layne's birth appears to have been filmed on a personal hand-held camera.)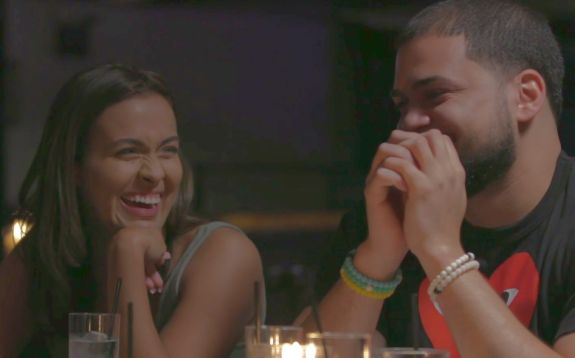 The story lines of Leah Messer and Briana DeJesus appear to be centered around– what else?— the new guys in their lives. Both Leah and Briana have boyfriends (although Leah had a brief split with her man, Jason Jordan, this fall), and both men will be shown on-camera this season.
For more of the latest 'Teen Mom 2' news, click here!
Watch the Season 9 trailer below!
You've seen where the moms have been. Now it's time to see where they're headed next. ✨

Find out what the future holds on a brand new season of #TeenMom2 beginning Monday, January 14th at 9/8c on @MTV. pic.twitter.com/iSoipHWssC

— #TeenMomOG (@TeenMom) December 18, 2018
(Photos: MTV)