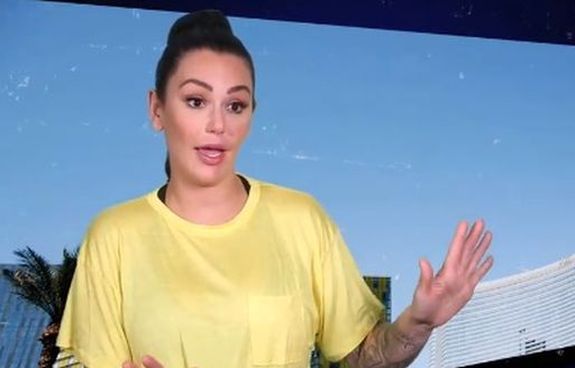 Jenni "JWoww" Farley's exes sure are keeping police busy this month…
According to ET, the Jersey Shore star's ex-boyfriend Thomas Lippolis—referred to as Tom or Tommy in early season of 'Jersey Shore'—was arrested this week for allegedly attempting to extort $25,000 from her in exchange for not divulging secrets to the media about her.
The Toms River, New Jersey, police arrested Thomas on Wednesday, just two days after Jenni first reported the incident to police.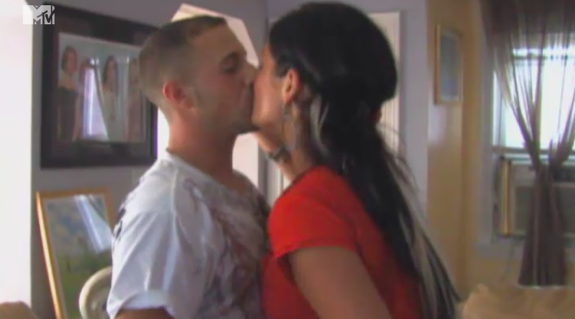 Following Tom's arrest, the Toms River Police Department released his mugshot and a statement on its Instagram account.
"On December 17, 2018 Jenni L. Farley reported to the Toms River Police Department that an ex-boyfriend, Thomas Lippolis, had attempted to extort $25,000 from her in exchange for not divulging secrets to the media about Farley,' TRPD wrote in the caption of its post. "This information had been given to Farley through her publicist who had initially received a phone call from Lippolis demanding the money.
"Farley and Lippolis had dated for close to a year approximately ten years ago. On December 19, 2018 Toms River Detectives Tom Grosse and Jon Turner initiated an investigation into these allegations. On December 19, 2018 Detective Grosse arrested Lippolis and subsequently charged him with 3rd Degree Extortion. The media and the public are reminded that criminal charges are accusations only. Every criminal defendant is presumed innocent unless and until proven guilty in court."
Following Thomas' arrest and subsequent third-degree extortion charge, Jenni expressed her gratitude to the police in a statement to ET.
"I would like to applaud the Toms River Police and the Ocean County Prosecutor's Office for their professionalism, expedited response time and unwavering attention to detail that resulted in an immediate arrest after I was the target of a serious crime," Jenni said.
"I feel fortunate to have the support of law enforcement of this caliber on my side, which has thankfully kept me and my children safe from those who have sought to victimize me," she continued, adding that she was unable to comment further due to the ongoing investigation.
The news of Jenni's ex-boyfriend's arrest comes less than a week after she filed a restraining order against her estranged husband, Roger Mathews. The incident resulted after a wild night at the Farley-Mathews home, during which the cops were called twice and Roger was ultimately escorted off the property.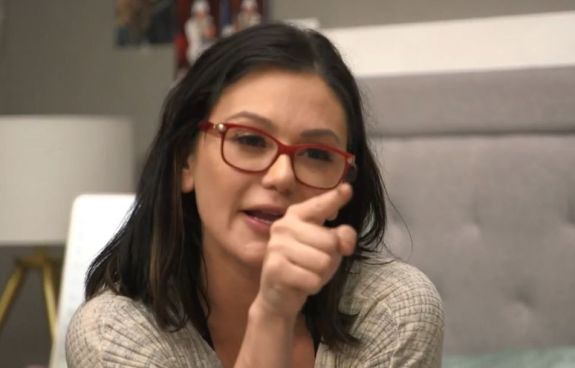 As The Ashley previously reported, Jenni filed for divorce from Roger in September, though until last week's showdown, the two appeared to be working to repair their marriage.
This is not the first time Tom has been accused of allegedly trying to extort Jenni. Back in 2011, a judge issued an order to prevent Tom from releasing nude photos he had of Jenni. Jenni claimed at the time that Tom had taken the photos in 2010 while she was under anesthesia before and after having plastic surgery procedures. Tom fired back that Jenni had consented to him taking the photos (something Jenni denied).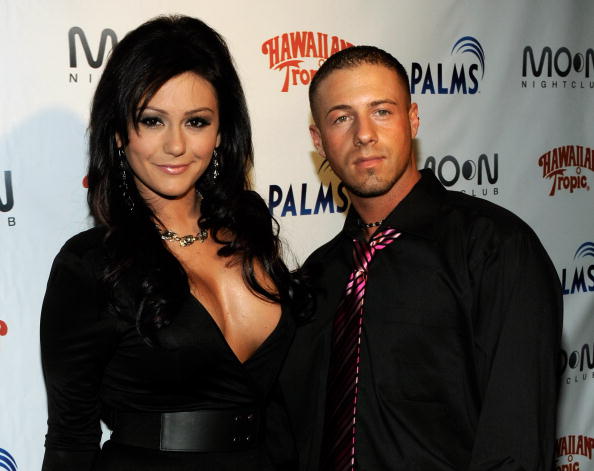 He also defended his intended actions, stating that because Jenni had previously expressed interest in posing for Playboy, her reputation wouldn't be harmed by the release of Tom's photos.
A month before this went down, Tom had sued Jenni in an attempt to get payment of $350,000, which he said she owed him for the time he spent serving as her manager.
The Ashley will update this story when more information is available.
RELATED STORY: 'Jersey Shore' Star Jenni Farley Takes Out Restraining Order Against Estranged Husband Roger Mathews, Trigging His Online Meltdown
(Photos: MTV, Instagram; Ethan Miller/Getty Images)