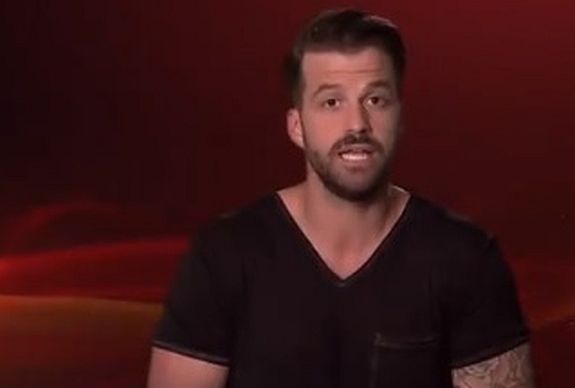 Johnny Bananas wants Teen Mom OG newcomer Bristol Palin to shut up, stop whining and basically quit being the girl who cried bad editing.
(In the midst of all the holiday hijinks, this gem managed to slip under The Ashley's nose, but Johnny's hilarious tirade was too good not to share! The Ashley apologizes for the tardiness of this article.)
According to TooFab, The Challenge vet's rant against Bristol went down while he was appearing on the Hollywood Pipeline podcast last month.
During the episode, Johnny was asked if he had any advice for Bristol, who had recently accused MTV of depicting "inaccuracies and false narratives" on 'Teen Mom OG.'
Naturally, Johnny was more than willing to speak his mind on this issue.
"Shut up. Like honestly Bristol, would you just stop whining?" he said. "You're on an MTV show about kids that made bad decisions early on in life and are in dysfunctional relationships. There's no way to edit that in a positive way. There just isn't."
Johnny went on to point out the lack of feel-good stories that are shown on 'Teen Mom,' adding that if Bristol was looking to be on a warm and fuzzy show, she "should have went to Oxygen or OWN."
"They're not going to air you sitting in the corner reading a Bible and bottle-feeding your child!" Johnny said.
Johnny and one of the podcast's hosts, Dax Holt, also noted that Bristol should have a good understanding of how reality TV works at this point, considering she appeared on Bristol Palin: Life's a Tripp in 2012, as well as her mom's reality show, Sarah Palin's Alaska, in 2010.
"Her life's been a reality television show," Johnny said. "We got enough of this, hearing your mom whining about the press and the publicity that she got and how it wasn't accurate. Forge a different path … you knew what you were doing.
"You can't get yourself involved in a show like this, put yourself out there and then get upset when you're not being edited or portrayed the way you want to be," he continued, calling reality TV "the biggest misnomer ever."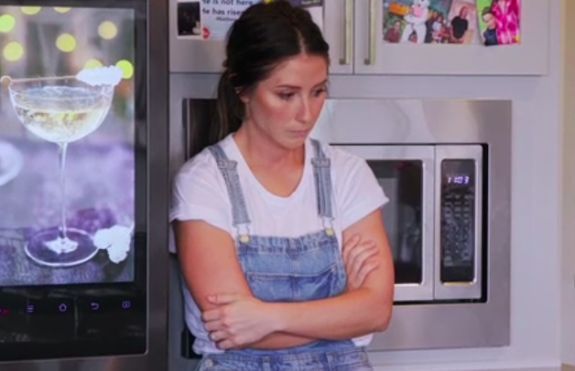 Johnny wasn't the only MTV star who had something to say about Bristol's Instagram rant. In response to Bristol's accusations that all MTV wants out of her segments is "some fake fill-in Farrah Abraham/Jerry Springer BS," Farrah—- who previously accused Bristol of trying to "Single White Female" her—- fired back in her signature "Farrah Speak" way.
"I mean, she doesn't matter to me and nor does 'Teen Mom,'" Farrah told TMZ last month. "I've left the 'Jerry Springer' s**t, if you will, and the only thing that the 'Teen Moms' and MTV use my name for is to get attention for the show and that paid for the publicity of the show … ."
In typical Farrah fashion, she then went on to pat herself on the back(door) and accuse people—- including Bristol—- of being jealous of her.
"I'm an amazing mother, I don't know about her, if she makes the best choices for her life, maybe MTV and maybe 'Teen Mom' isn't the best choice," Farrah said. "So, I wish her all the best.
"I think she just wants to be a Farrah Abraham herself, like many of the other women who say they just hate me or think the worst of me. But then, they only wish they could have what I have… I don't think she's prepared for 'Teen Mom.' I think she should just leave if she can't handle the heat."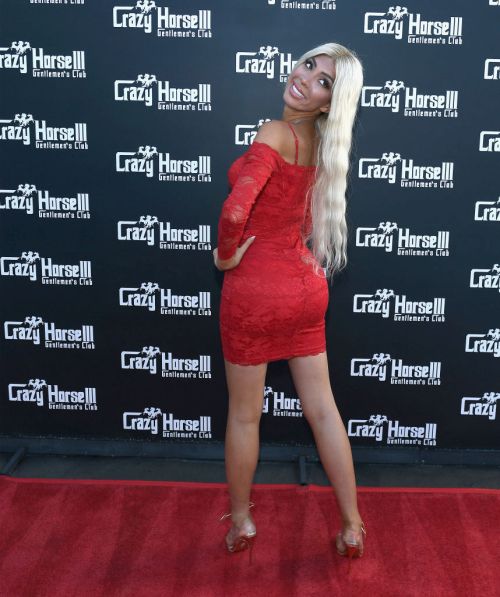 Farrah still hasn't realized that with the right plastic surgeon, the right Halloween wig, a complete disregard for the English language and total lack of morality, anyone—- including Bristol—- can have what she has.
Bristol has yet to respond to the comments made by Johnny and Farrah.
RELATED STORY: Bristol Palin's Ex Dakota Meyer Says 'Teen Mom' is a "Trailer Trash" Show About "People Bitching About Their Exes"
(Photos: MTV, Instagram, Bryan Steffy/Getty Images )