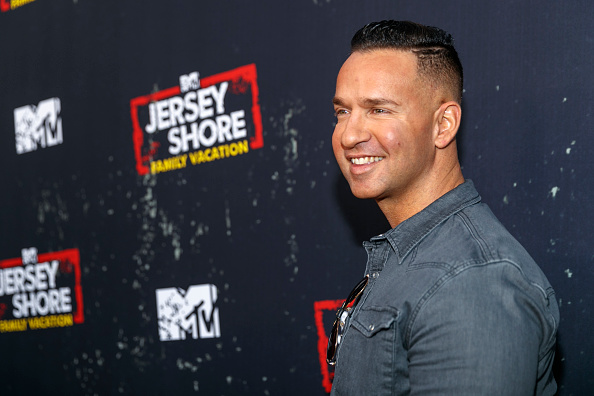 Jersey Shore Family Vacation star Mike Sorrentino is heading to prison next week but his co-star Vinny Guadagnino, says he's ready to handle the situation.
As The Ashley has previously reported, Mike will begin serving an eight-month sentence for tax evasion on January 15. Since receiving his sentence in October, Mike has remained positive on social media about having to surrender to authorities, and Vinny confirmed Sitch is mentally prepared for it.
"Mike is doing great," Vinny told Us Weekly at the premiere event for Lindsay Lohan's Beach Club on Monday. "I talked to him the other day…and I was like, 'Yo , man, like, you good?' and he was like, 'Ya, bro! I'm totally fine.' He's a better man that I am.
"Mike is, like, the most mentally strong person I ever met, so he is applying it to this part of his life now," Vinny added.
Vinny also spoke with People about Mike's prison "situation."
"Mike is holding up really well, honestly, it's getting close, so I'm like 'Uhh is it…is it going to start to get sad?' Like I'm waiting for him to get sad, nope [he's] still eating McDonald's, posting and sending me his food," Vinny told the magazine, adding that Mike gets his strength from the personal challenges he's faced over the years.
"It's from all the things he had to go through so, like, in a weird way, whatever he's done in the past, like the bad things, have made him an amazing person so it's kind of bittersweet that he has to go away," Vinny said.
Mike and his brother Marc Sorrentino were both charged with tax offenses and "conspiring to defraud the United States" after allegedly failing to pay taxes on nearly $9 million in income made from 2010 to 2012. Later, both men were indicted on additional charges of tax evasion, structuring and falsifying records.
In October, Mike took a plea deal and pleaded guilty to one count of tax evasion. He was sentenced to eight months in prison. Mike's brother, Marc, pleaded guilty to one count of aiding in the preparation of a false and fraudulent tax return and was sentenced to two years in prison.
'Jersey Shore Family Vacation' was renewed for a third season, so it's likely that the upcoming episodes will cover Mike's prison sentence. (Mike seemed to confirm that he would, indeed, appear on Season 3, when he recently retweeted a fan's tweet asking if he would still be on the show.)
Vinny confirmed to People that he and the rest of the 'Jersey Shore' cast plan on visiting Mike in prison.
"On and off the show he is the best friend, he'll give you the shirt off his back," Vinny said of Mike. "He had an addiction problem, you know what I mean, to substances, and he had to go through the program and it's like retrained his brain completely and now he applies that to all of these other things, like when he has to go away."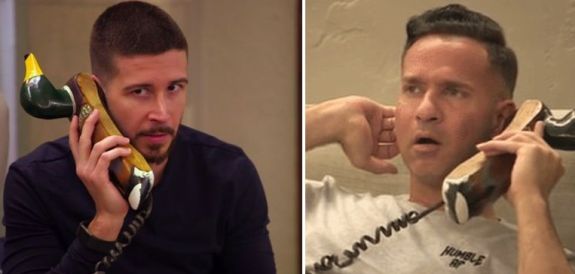 In October, Mike's lawyer Henry Klingeman offered his thoughts on how the 'Jersey Shore' star will fare in prison, and how serving his sentence will affect Mike's sobriety.
"Mike Sorrentino has righted his life and is contributing significantly to not only his own well-being but that of his greater community. [When he goes to prison] that progress will be interrupted," he said.
"Let's hope that prison, which is an antisocial environment under the best of circumstances, doesn't set him back. I'm sure he's got the resiliency and the strength and the will and support of his friends and family so that he's going to make the best of this."
Mike, who celebrated three years of sobriety in 2018, will be under supervised probation for two years after he's released from prison. His wife, Lauren, whom he married on November 1, has stated that she is positive that Mike will make it through his sentence unchanged.
"If you have ever been through someone getting sober through recovery, if you come out on the other side of that successfully and in a positive way, anything is possible," she told Us Weekly in November. "Like he said, a blip in the radar and not a concern for us."
RELATED STORY: Sammi "Sweetheart" Giancola Did Not Attend Wedding of 'Jersey Shore' Co-Star Mike Sorrentino: Here's Why
(Photos: Rich Polk/Getty Images; Instagram; MTV)