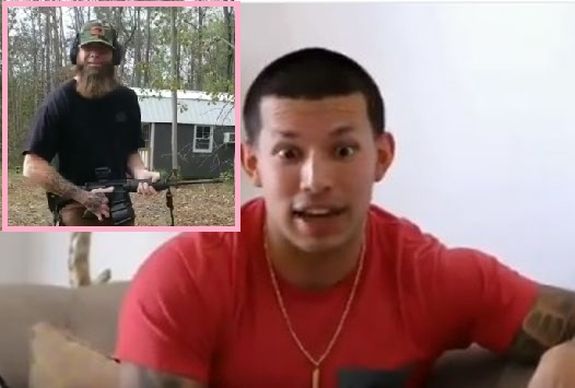 David Eason has verbally sparred with several of the Teen Mom dads— from Cory Wharton to Nathan Griffith— over the past few years, but his latest war of words is with his former Teen Mom 2 costar Javi Marroquin in response to Javi's recent proclamation that David "has issues!"
David, the husband of Jenelle Evans, responded on social media, calling Javi a "f**king punk" and stating that "people like" Javi are afraid of rednecks.
Tale as old as time…
The "talkin' words" between David and Javi began when Radar Online asked Javi for comment on The Ashley's recent story regarding members of the 'Teen Mom 2' crew refusing to work on Jenelle's shoots, due to their fear of David and his recent gun flashin', Instagram rantin' antics. Javi confirmed The Ashley's report that, although David is no longer allowed to film, his presence is felt on each shoot.
"I wouldn't go anywhere around there," Javi said. "If Jenelle is around he knows what she's doing and he knows where to find her."
Javi said he's so concerned about David's behavior, he refuses to even set foot in North Carolina, which is where David and Jenelle's property The Land is located.
"I wouldn't go down there at all," Javi said. "I wouldn't even go to the state!"
Javi also stated that he tries to keep his distance from David and stay out of their business (although giving an interview about David probably wasn't a great idea if this was the goal…)
"I have seen his tantrums on Instagram and they're crazy," Javi said of David. "That dude's got issues. I stay out of it so he doesn't come after me. I don't want him threatening my life. I stay out of it. I hope MTV handles all [the reunions] as far as who is coming and has access to it, but it sounds like they're on it."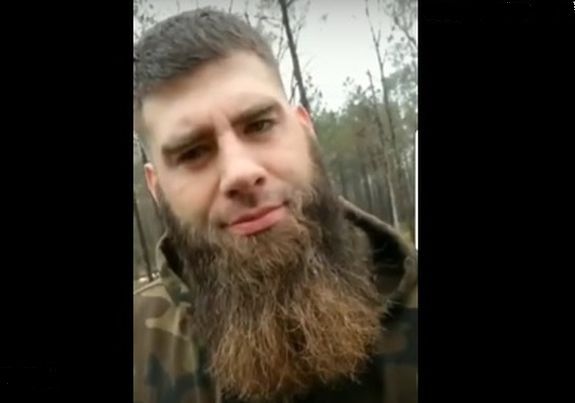 David was none-too-happy about what Javi said, and took to Snapchat to "throw uppercuts" at Javi.
"The only thing Javier needs to be scared of is letting his mouth his mouth write a check his ass can't cash," David wrote on Snapchat. "So you talk s**t about me  on your IG story every day like some tough guy then say you're scared to be around me? What a f**king punk!
"People like you are scared of rednecks," David added. "Why would anyone be surprised?"
David continued the verbal "uppercuttin'" on Snapchat, mentioning that Javi supposedly has a boxing match scheduled for next month against a still-undetermined opponent.
"Someone said he is a wannabe fighter," David wrote. "Am I above your weight class little buddy?"
As The Ashley previously reported, the CEO of the company that is putting on Javi's boxing match reached out to David in November to see if he was interested in fighting. David replied (in his own special way, of course) that he is not interested in boxing.
Cory Wharton later stated that he wanted to box David in a professional environment, which David turned down, instead telling Cory to come fight him on The Land.
Naturally, Cory turned David's suggestion down.
"The only way I'll do it is if it's in a professional environment because dude is crazy," Cory told Radar Online. "He told me to come to his house. I'm not dumb. I'm not stepping on his property!"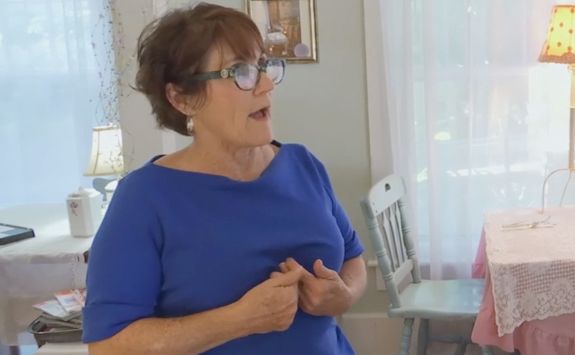 Javi has yet to comment on David's response. However, Jenelle answered fans' questions about the feud during an Instagram Stories Q&A session on Saturday.
["Javi's] just another clown," Jenelle wrote, later adding, "1st Javi mentioned David out of nowhere. 2nd you're correct [David] doesn't like [Javi]. 3rd David saw they type of person he was after meeting him."
Watch the video that spurred David's latest "talkin' words" below:
RELATED STORY: Cory Wharton Calls Out Former 'Teen Mom 2' Dad David Eason For Turning Down Celebrity Boxing Match: "He Wants to Talk a Big Game!"
(Photos: MTV, Instagram)