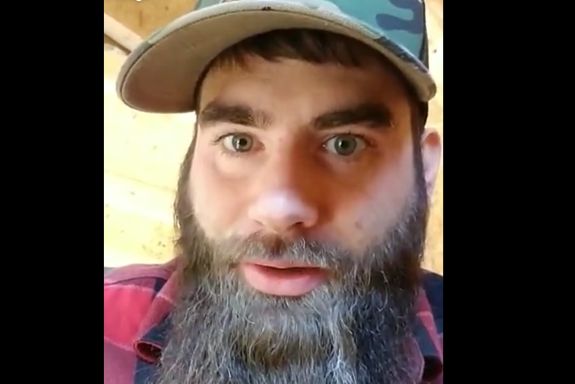 David Eason is in the headlines yet again for (allegedly) wreaking havoc near the North Carolina land he owns with Teen Mom 2 star Jenelle Evans.
TMZ reported on Wednesday that the booted 'Teen Mom 2' star allegedly threatened real estate agent Sandra Britt with a gun — after, he claims, she parked near his Riegelwood-based property (which is, of course, known as "The Land" to 'Teen Mom' fans).
While Sandra talked to TMZ about what allegedly happened, The Ashley spoke with Sandra's daughter, Kelli Faulk, to get more details on what Kelli says was a terrifying incident for her mother.
Kelli says her mom is a real estate agent who was looking at properties in the area for her clients.
"She was parked on a public road, not their property — and he chases her down with his four-wheeler," Kelli told The Ashley. "He pulled out his gun and said he would shoot her then begins cussing her out. He pulled off and then my mom starts moving her car further down the road because she was scared and he comes back again cussing her out and taking pictures of her car and had his gun.
"He spun off and started doing donuts on his four-wheeler, acting completely crazy," Kelli added.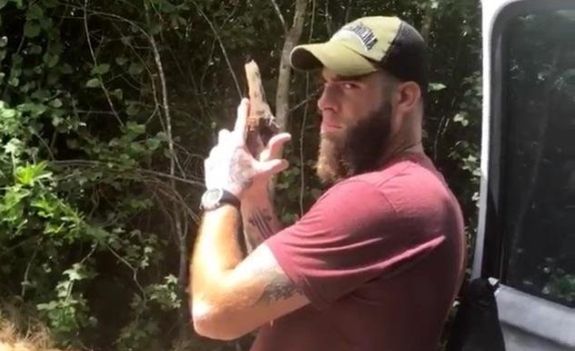 Sandra told TMZ that David approached her and yelled, "'What the motherf**k are you looking at my house for? That's right. I got a gun, I will shoot you.'"
Kelli tells The Ashley that David "could have easily killed my mom. He even said he would shoot her. He can't keep doing things like this! He's a loose cannon, and one day he's going to hurt someone. He's out of control."
According to Kelli, Sandra was unfamiliar with Jenelle and David's celebrity status, as she had never watched 'Teen Mom 2.' Kelli claims that she is familiar with David, as they have a few mutual acquaintances, and that she is outraged over the Easons' recent antics.
"What they get away with is just horrible," Kelli told The Ashley. "Why? Because they are on a reality TV show? It gives them no right to be above the law."
After the TMZ story posted on Wednesday, David took to Snapchat to tell his version of events. He insisted that he saw Sandra's car stopped and offered her help. He also claims she offered him a business card in case he wanted to purchase land in the area.
"I never pulled a gun on nobody in my life," he says. "This b**ch who says I pulled a gun on her is obviously lying, because that's not something I've done to anyone. If I had, it would be in the case of trying to protect my life."
David has stated in numerous other social media posts that he carries a gun with him at all times, and he often posts photos of his gun holstered on his hip. However, in his Snapchat video, he claims he was not armed when he confronted Sandra.
"Not only did I not have my gun on me, but in no way was I trying to defend my life," David said, later adding, "This bitch even tried to say that I chased her, but she stopped at the end of my driveway and then on the side of the road….you stopped on the side of my road and I asked you if you needed help! You told me you were looking for land for sale, and I told you that there's no land for sale on this road, and if there is, I'm going to buy it!"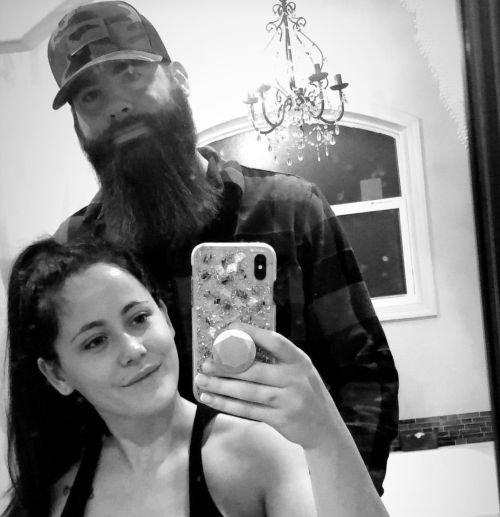 Jenelle, who shares two-year-old daughter Ensley with David, echoed his sentiments on her Instagram story, claiming people make up stories about her husband.
"People are just making up s**t about David now to get him in trouble," she wrote on Instagram on January 14. "Trying to make themselves the victim when David's within 5-10 ft of them. #GTFO."
This comes on the heels of David's self-towing fiasco — when he posted video footage of himself towing a stranger's truck because he felt the driver had parked too close to his boat on a Wilmington, North Carolina, street. The truck's owner eventually pressed charges against David, stating that David's actions caused costly damage to his vehicle. David will deal with those charges in court on January 28.
Sandra told TMZ that she will be filing a report against David with the Sheriff's Department over the alleged incident.
On Wednesday afternoon, TMZ posted an update in which a rep for David denies threatening Sandra. (To The Ashley's knowledge David has no rep, just for the record…)
"[David says] he did confront the woman … but never threatened to shoot her, nor was he carrying a gun," TMZ reports. "We're told Dave noticed the same woman snooping around their property and tampering with their mailbox two days prior, and drove up to her this time on his ATV. The rep tells us all he said to her was that nothing was for sale when she said she was a realtor looking for property."
RELATED STORY: 'Teen Mom 2' Dad Feud! David Eason Lashes Out At Javi Marroquin After Javi Makes Comments About David's "Issues" & "Crazy Tantrums"
(Photos: Snapchat, Instagram)