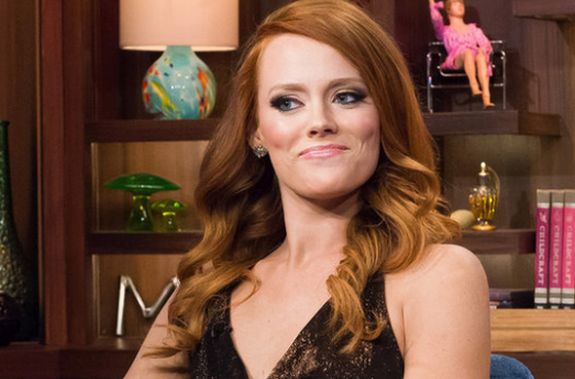 In the latest round of Kathryn Dennis and Thomas Ravenel's ongoing custody battle, Kathryn is demanding the father of her children come clean under oath regarding his hiring of private investigators, alleged drug use and more.
The Southern Charm star's list of demands come shortly after Thomas accused her of having multiple mental health disorders, a drug problem and of drinking while she was pregnant with the couple's son, Saint.
According to documents obtained by The Blast, Kathryn wants Thomas to answer a series of questions under oath to backup some of the claims he's made during their tumultuous custody fight.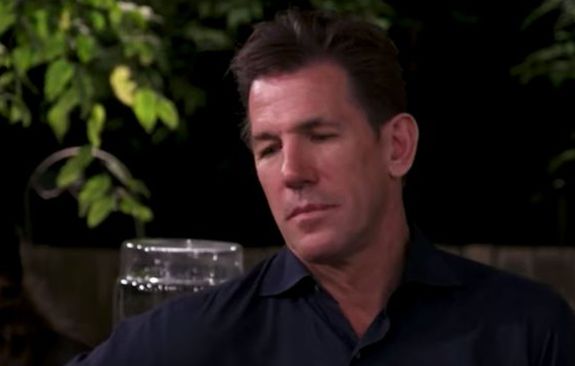 Here's a rundown of what Kathryn is hoping Thomas will have to cop to under oath:
Use of Private Investigators
Kathryn wants Thomas to come clean on how many private investigators he has hired in regard to information on her as well as their children.
Illegal Drug Use
Kathryn is requesting to know every drug or illegal drug that Thomas has taken in the past six years, as well as which prescription drugs he has purchased. She's also asking that he speak on a specific incident regarding a party and some mushrooms.
"What date was it when you threw a party in your home downtown with illegal drugs present and you informed fellow party participants while standing in the bathroom that mushrooms don't show up on drug screens," the document reads.
Accusations Against Kathryn
Kathryn is also requesting that Thomas provide evidence to back up the allegations he made accusing her of prescription drug abuse, and furthermore, that she purchases said drugs from 'Southern Charm' producers and friends.
Sexual Assault List
Kathryn has asked Thomas to compile a full list of women who have accused him of assault or sexual assault, in addition to the allegations from the couple's former nanny, Nanny Dawn (which Thomas is set to stand trial for soon).
Kathryn also wants to know if Thomas did in fact pay money to the first woman who came forward accusing him of sexual assault, Debbie Perkins, or to Debbie's daughter, Ashley Perkins.
Ashley Jacobs
Kathryn also wants to know if Thomas has discussed marriage with his on-again, off-again girlfriend, Ashley Jacobs.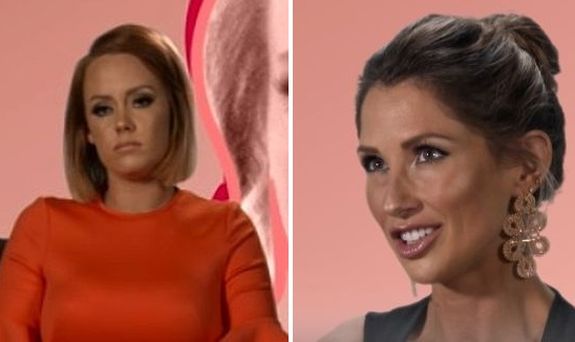 As fans of the show may recall, Ashley publicly attacked Kathryn more than once during the last season of 'Southern Charm.' Despite the infamous hair-flipper previously confirming she would not be returning to the show, Radar Online has confirmed that she has been filming for the upcoming season.
Social Media
Thomas is also being asked to turn over copies of social media posts made by him in past years, as well as communication between himself and Ashley.
In response to Kathryn's requests, Thomas has demanded a protective order in the case and is refusing to turn over the documents Kathryn is requesting.
He reportedly believes Kathryn is only making these requests to "annoy, embarrass, oppress or create an unburden" on him—things Thomas typically achieves just fine on his own.
As for Kathryn, she seems to be thriving despite the ongoing custody battle with her ex.
https://www.instagram.com/p/Bszi04Zn1UP/?utm_source=ig_web_copy_link
Just this week she confirmed that she's moved on to another reality star, America's Got Talent's Hunter Price. The singer appeared on Season 13 of 'AGT' and currently resides in Nashville.
RELATED STORY: Thomas Ravenel Accuses Kathryn Dennis Of Drug Use, Having Multiple Mental Health Disorders, Drinking While Pregnant & More As Exes Continue Custody Battle
(Photos: Bravo, Instagram)