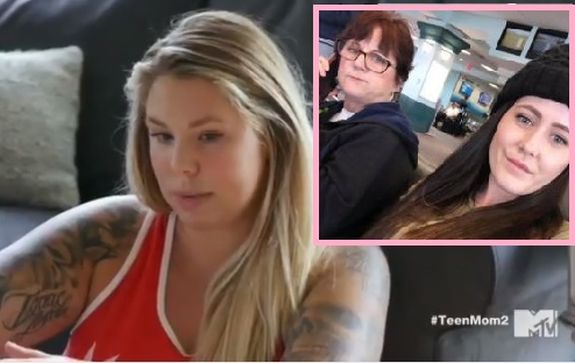 Kail Lowry says she won't film again for Teen Mom 2 until something is done about Jenelle Evans' mom, Barbara Evans, who joked about killing Kail during an Instagram Live session posted on Saturday.
The controversial video featured Babs and Jenelle talking "lightheartedly" about their co-star before Barbara declared, "We'll all get lit and we'll go kill Kail!"
Although Jenelle insists her mother's comment was intended to be a joke, Kail isn't laughing.
"I'm not filming until something is done," Kail told The Ashley via email on Monday. Kail added that Barbara has not reached out to apologize.
"It's about the principle at this point," Kail said. "The producers say they're handling it.  I gave them my attorney's info and told the producers to contact my attorney and not to contact me."
The Ashley's behind-the-scenes sources tell her that Jenelle and Barbara have continued to film as scheduled despite the controversy. They had a shoot scheduled for today, actually.
The social media video in question was made after a night of dinner and drinking with her mom in Atlanta, according to Jenelle.
"My mom and I are out of town for a mother/daughter weekend and filming our trip," she said on Instagram. "We had some drinks at dinner and came back to the Airbnb to drink a little more. I randomly got on Instagram and saw Brittany [DeJesus] was live so I decided to join in, especially since my mom was with me."
— James (@MSWarrior83) January 20, 2019
Jenelle said that Barb "is really upset everyone took it the wrong way and is still upset about it at this moment."
Someone else who was clearly upset about the video was 'Teen Mom 2' co-executive producer Kristen Schylinski, who reached out to Barbara during the live stream and demanded she retract her statement immediately.
During the video, Barb's phone rings and she and Jenelle both confirm that it's Kristen on the other line. We then hear Kristen tell Barb to take her off of speaker and through Jenelle's intoxicated rambling to the viewers, we are able to pick up a few of the producer's frantic comments.
"I need you to tell Kail that you are joking… there's a huge s**t storm… ," Kristen can be heard telling Barbara on the phone. "How could you say that? …Tell her you were joking because you are, you don't want to kill Kail… ."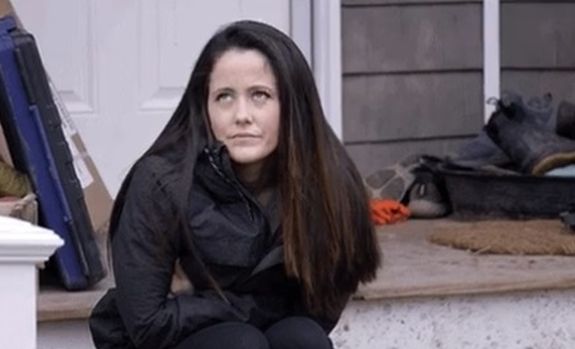 While the call continues in the background, Jenelle tells her live audience "it was a stupid f**king joke, just chill the f**k out," before mocking Barb for telling Kristen she'd "fix it." Barbara then issues a nearly-coherent apology to the camera.
"So earlier, I was talking to Brittany, Briana's sister, and I said that I wanted to kill Kail and it was, everybody took it out of perspective because that's not really what I meant. I was just doin' a joke… ."
Jenelle then interrupts her mom's apology and attempts to blame Barbara's actions on her being part of "the old generation" of people who are unaware of social media consequences.
(Apparently, Jenelle's husband David Eason is also part of "the old generation" because when he was fired by MTV for going on a homophobic Twitter rampage last February, Jenelle used a similar excuse, stating that David was unaware of how Twitter worked.)
Anyway, Babs tried to explain herself during the live video.
"Yeah, it was only a joke," Barbara said. "I was only joking with Brittany, it was like I was being sarcastic, so I mean, and everybody like freaks out like I wanna go and kill the girl. Come on, I've know the girl for 10 years…You can't say anything in the public without people like freaking out, saying ya know, 'I'm gonna go out and kill the girl with a gun.'"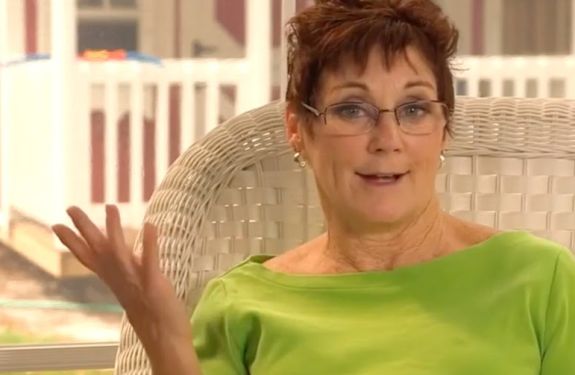 "Come on. It's like, everything's cool. I've always got along with Kail. It's no big deal. She has her, ya know, differences between her and Jenelle, it doesn't pertain to me. it was only a joke. Only a joke," Barb said.
(One of those "differences" being the recent feud the teen moms were involved in, which began with Kail criticizing Jenelle's husband, David Eason, and ended with Jenelle setting Kail's "peace offering" hair products on fire.)
Despite Kristen's seemingly worried demeanor during the call, Jenelle told Hollywood Life that her producer thinks everyone is too easily offended.
"My producer understood [it was a joke] and just reminded my mom not to use those types of words because of how offended the world gets these days," Jenelle told the site. "We haven't received anymore calls from our other producers so I guess they know my mom's intentions were just to make a joke. My mom doesn't like Kail because my mom knows that Kail is a troublemaker and experienced it firsthand at the last reunion that I did not attend last season."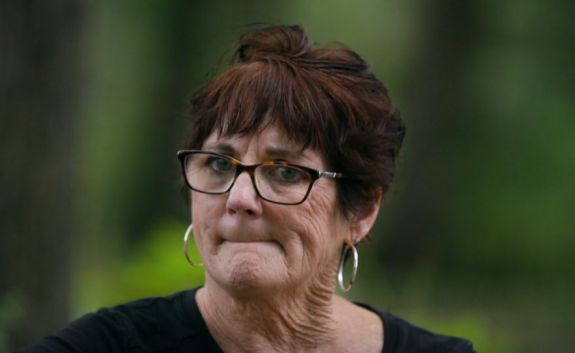 Jenelle went on to call Kail out for going to the media and to the 'Teen Mom 2' producers to express her concerns about the video rather than reaching out to Jenelle or Barbara first.
Are drunk words sober thoughts? 🐸☕️

— Kailyn Lowry (@KailLowry) January 20, 2019
"I think she is overreacting and knows my mom's personality," Jenelle said. "I'm sure everyone can understand my mom's personality and mixed with when she's had a couple of drinks, she's just more outspoken."
The Lady of The Land then took an opportunity to throw some shade towards her co-star.
"Kail wants any reason to have pity on her or have attention on her in any way, shape or form," Jenelle said. "We don't like her, but we wouldn't ever physically harm her. Kail is the one that threatens to 'throw hands,' not us."
(Photos: MTV, Instagram, Twitter)