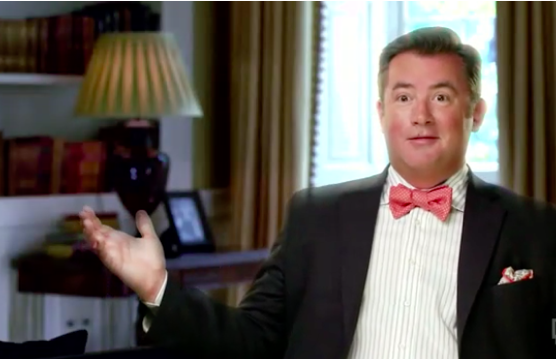 J.D. Madison's name has been cleared and a woman has been arrested for filing a false police report that claimed the Southern Charm star sexually assaulted her in 2017. She reported the claims to police in August 2018.
Susan Johnson was picked up by the Mount Pleasant, South Carolina, police, earlier this week after police "uncovered inconsistencies in Johnson's story during their investigation and obtained evidence indicating the allegations were untrue," according to local WCSC 5 news.
In her police report, Susan had claimed that she had been drugged by J.D. and his friend while she was cleaning up a glass that she said J.D. had intentionally broken. In the police report, the woman claimed that, after finishing her drink, she was in and out of consciousness. Though she said she remembers going out to the bar, she was "not feeling right" while there.
In late September, Susan claimed that J.D.'s friend,Jay Schwartz, came to her house and threatened her after she filed the police report.
After police determined Susan's allegations were not true, they arrested her. She was held in a South Carolina jail on a bond of $10,000 but has since been released. In a statement to WCSC 5 News, Susan's attorney claims that Susan plans to fight the charges and still maintains that she was assaulted.
Woman charged with falsely accusing 'Southern Charm' star of sexual assault https://t.co/udZggm5h2F #chsnews #SCnews pic.twitter.com/HwCbstjNSo

— Live5News (@Live5News) January 31, 2019
"Susan is going to fight this unfair, unfounded charge," her attorney stated. "She was severely intoxicated on the night in question and so naturally there are some inconsistencies in her recollection. Such inconsistencies do not make her a liar, and they certainly do not make her a criminal.
"Susan does not remember sending any of the messages – or making any of the phone calls – that police are using as 'evidence' to dispute her recollection of what happened. And the fact police are charging her based on their 'belief' that she lied about what happened is absolutely unconscionable. Not only is such a charge unfair to my client, it could have a chilling effect on other women who believe they have been similarly victimized. My client is innocent of this charge and intends to defend herself vigorously in court."
J.D. also released a statement, via his representative.
"J.D. Madison was never charged or arrested as the Mount Pleasant Police Department did not find any credible evidence to support her claims," the statement reads. "We are grateful that the Mount Pleasant Police Department fully investigated this case and determined that these accusations were completely false."
(Photos: Bravo, Twitter, Instagram)