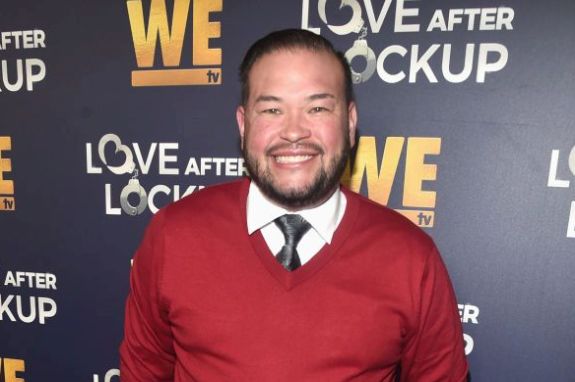 Jon Gosselin says his ex-wife, Kate Plus 8 star Kate Gosselin, has been Missing In Action in their son Collin's life since he gained custody of the boy two months ago!
Jon posted some new photos of himself and the 14-year-old to his Instagram account over the weekend, showing him, his girlfriend Colleen Conrad and a healthy- and happy-looking Collin visiting the Philadelphia Auto Show. However, it was a comment Jon wrote in the photos' comment section about Kate that raised the most eyebrows.
When one fan wrote that she thinks it's weird that Kate never shares photos of Collin or mentions him on her social media, another fan replied that Kate probably visits and spends time with her son off-camera. Jon, however, set the record straight on how many times Kate has visited Collin.
"ZERO," Jon replied.
As The Ashley previously reported, Jon was awarded temporary sole custody of Collin after Kate failed to show up at their custody hearing in December. (Kate was a no-show after a judge denied her request to postpone the hearing.) Collin has been living with Jon and his sister, fellow sextuplet Hannah, since being released from the residential care facility he had been living in for the past few years.
Kate had stated that she placed Collin in facility due to his "special needs." However, in late December, Jon disputed Kate's claims.
"He is not on any spectrum or special needs," Jon wrote on Instagram.
Fans commented on how happy Collin looks in the photos Jon has posted of him in recent months.
"Collin looks so healthy and like he is thriving!" one person wrote on Instagram. "So glad he has you as a father to advocate for him! Kudos!"
"Your children in your care look very happy and relaxed. Good job!" another wrote.
While Jon has custody with Collin and Hannah, he has stated that his other six children— 18-year-old twins Mady and Cara, as well as remaining sextuplets Alexis, Leah, Joel and Aaden— are not currently speaking to him. They continue to live with Kate full-time.
RELATED STORY: Jon Gosselin Shuts Down Kate's Accusations That Their Son Collin Has Special Needs
(Photos: Alberto E. Rodriguez/Getty Images; Instagram)