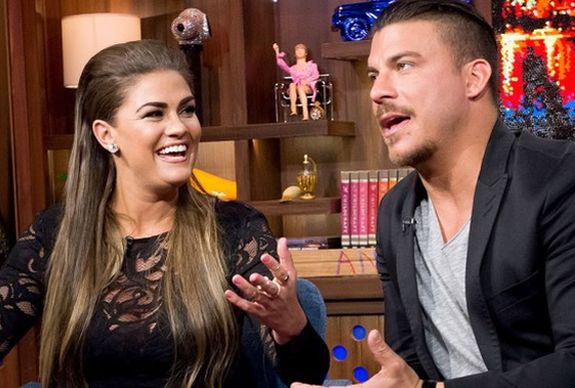 Vanderpump Rules couple Jax Taylor and Brittany Cartwright will tie the knot this summer in the presence of friends, family and Bravo cameras (naturally), but, much to Jax's dismay, the network won't be using the footage for a special wedding spin-off.
According to Page Six, Jax revealed on Jackie Schimmel's The Bitch Bible podcast that he hit Bravo up about giving him and Brittany a wedding spin-off —- similar to 2017's Vanderpump Rules: Jax and Brittany Take Kentucky —- but the executives weren't into the idea.
https://www.instagram.com/p/Btpmmeoj-5J/?utm_source=ig_web_copy_link
"Jax had asked for a spin-off, but Bravo would rather have their wedding be part of 'Vanderpump Rules,'" an insider told Page Six. "It makes more sense for it to be part of the show since he's already on it."
With the spin-off option off the table, Jax and Brittany (who also allowed their proposal to be filmed by Bravo) will instead share the footage of their big day in a format similar to Scheana Shay's wedding to Mike Shay back in Season 3, which Jax has some apprehension about. (Maybe someone should assure him that neither he nor Brittany will be required to wear a crop top during the ceremony?)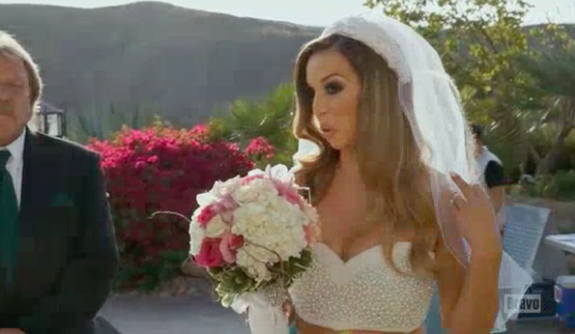 "I just want to make sure I'm in full control of my wedding," Jax said on the podcast. "I've gone to a wedding on our show — the very first one, actually — Scheana's wedding, which was very lovely but I felt it was a little bit controlled by the show … it was a little bit produced."
Jax went on to clarify that the show wouldn't be picking up the tab for he and Brittany's three-day celebration. This probably isn't stressing him out too much, being that he's the highest paid 'Vanderpump Rules' cast member and all.
Speaking of money, Jax revealed on the podcast that he and Brittany have decided not to sign a prenuptial agreement before they get hitched.
"We're not doing it," he said. "I don't believe in it. Brittany and I both make an income, we both make the same income, more or less—she's probably starting to make more than I am now…
"We just don't believe in [pre-nups]," he added. "It's just not our thing. We grew up differently. Yeah, you should always protect yourself but Brittany and I, we're just not like that. It is California; it's 50/50 anyway. Personally, what I think about pre-nups is that you're already saying that the marriage is over before it started. That's how I feel…I understand both sides, I just chose not [to]."
Jax and Brittany's wedding will take place this summer in Brittany's home state of Kentucky at the Kentucky Castle in Versailles.
"I just didn't want to get married in California," Jax said on the podcast. "I'm not from here. Yes, I've been here since 2005 but I just have a weird thing and I don't want to get married here…so we get a castle wedding in Kentucky."
Jax also gave some info on how his wedding weekend will work, stating that he has added in a special day between the rehearsal dinner and the wedding day for his "degenerate" friends to drink by the pool and get massages.
"I thought that having a down day would be good…I don't want people hungover for my wedding," he said.
As stated, Bravo will be capturing all of the pre-wedding and wedding day debauchery for an upcoming episode of 'Vanderpump Rules.'
(Photos: Instagram, Bravo)