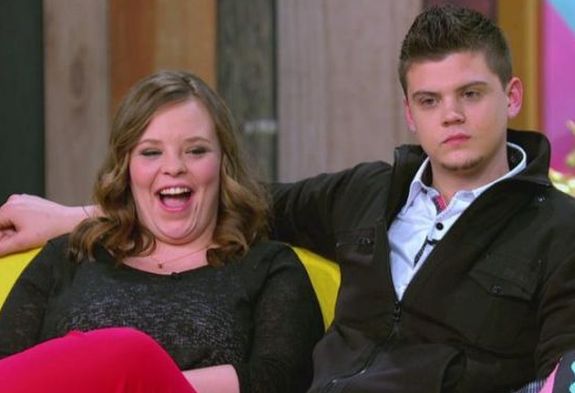 Catelynn Lowell and Tyler Baltierra were set to give their newest baby girl the name Tezlee, even announcing the, um, "unique" name on an episode of Teen Mom OG during one of Catelynn's obstetrician appointments. However, when the baby arrived last month, the reality TV stars surprised everyone by tossing aside the name Tezlee and naming the baby Vaeda.
In a new interview with Us Weekly, Cate revealed what made her and Tyler say "too-da-loo" to Tezlee and go with Vaeda at the last minute. (The Ashley is very upset that these two changed their baby name and didn't end up going with her suggestion of Butcharina. #MissedOpportunity)
According to Catelynn, they suddenly realized that the name Tezlee— which received plenty of criticism from 'Teen Mom OG' fans after it was announced—was a bad idea.
"Every time someone would say Tezlee, we would cringe! It just wasn't sitting with us like it did at first," she told the magazine.
She confirmed that Tyler suggested they name their kid Vaeda instead, because he liked it after watching the 1990s movie "My Girl."
"Tyler told me about the name Vaeda and I fell in love with it! It's from the movie 'My Girl' which is a movie that Tyler showed me years ago," she said.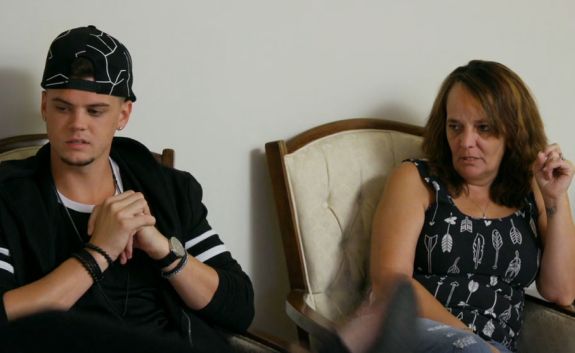 Catelynn also spilled details about her labor and delivery, stating that Baby Vaeda basically slip-slidded her way out of Catelynn, just like her first two daughters– Carly and Nova– did.
"Once at the hospital, I was in labor for 2 and a half hours," Catelynn said. "I'm honestly blessed because I have very easy and fast labors! So every one of them have been very similar…The easiest was the pushing itself – only two times and she was out!"
Both Cate and Tyler have stated that Vaeda won't be the last baby slip-sliding out of Catelynn!
"We want more children," she told Us. "We really want to try for a boy, but we are going to wait until Vaeda is a little older – like six months to a year."
Tyler has not hid the fact that he was unhappy before each of his daughters' births because they were not boys. During the 'Teen Mom OG' episode that featured [the baby formerly known as] Tezlee's gender reveal party, Tyler was noticeably upset when he found out they were having yet another girl.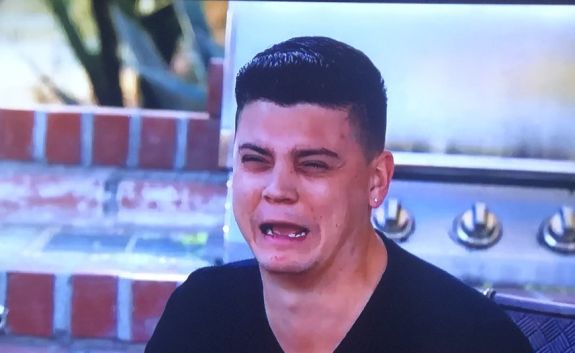 During an Instagram Live Q&A session in January, Catelynn said that she and Tyler hoped to have all their baby makin' done while they're young.
"Yes, Tyler and I both want a boy, so we're definitely gonna try again," Catelynn told fans. "I think we're just gonna go right for No. 4 right after this one's born. We wanna be done before we're 30, you know?"
RELATED STORY: 'Teen Mom' Catelynn Lowell Says She Wants to Get Pregnant Right Away: "Tyler & I Both Want a Boy!"
(Photos: MTV, Instagram)