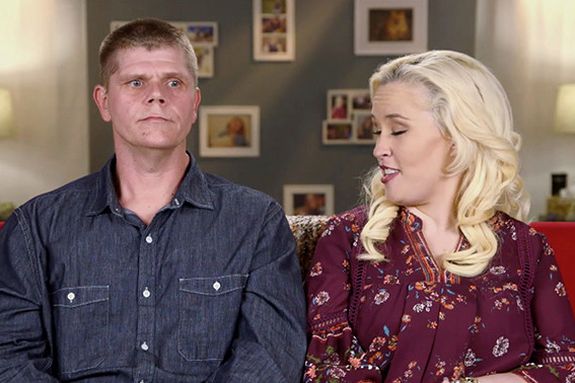 Last week, Mama June Shannon and her boyfriend Geno Doak were both arrested at an Alabama gas station for having crack cocaine and drug paraphernalia on them. The couple had been involved in a domestic dispute, which led to the cops coming and then finding the drugs on the From Not to Hot reality star and her hygiene-challenged beau.
On Tuesday, TMZ released more details about the lovers' ruckus that caused them to get busted and, according to the site, it was much more serious than your average Alabama gas station lovers quarrel, as Geno allegedly threatened to kill Mama June!
According to AL.com, the dispute went down at the Sunoco gas station in Tuskegee, Alabama.
"Records list Shannon as the victim in a domestic violence case against Doak, and state she was verbally attacked," the site reports.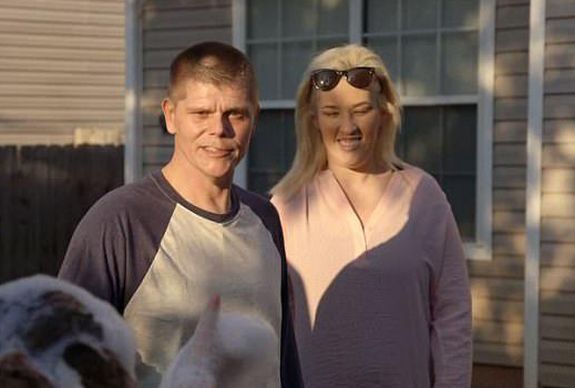 As The Ashley previously reported, cops found a needle on Geno when they searched him, and Mama June took the blame for everything found in her vehicle, as well as a pipe with a white powdery substance that June admitted was crack cocaine, which was found in the pocket of her jogging suit. TMZ added on Tuesday that June was found with $1340 in cash stashed in her bra.
Each was charged with felony drug possession and possession of drug paraphernalia, and Geno received an additional charge of third-degree domestic violence/harassment.
Geno and June were ordered to stay away from each other once they were released from the slammer. However, three days after their arrest, the pair was seen together at an a casino in Wetumpka, Alabama, assumingly "cracking" (get it?) into that wad 'o' cash that June had in her bra.
Geno has an extensive criminal record. (The Ashley will give you a moment to recover from the shock that surely came with finding that out.) He's been arrested for burglary, theft and damage to property, and has spent some time behind bars. TMZ reports that June's family is concerned for her because they feel like Geno has been a bad influence over the past three years they've been together.
They also fear that June's actions could be placing her 13-year-old daughter Alana (aka Honey Boo Boo) in danger.
June has a history of choosing less-than-stellar men. After splitting with Alana's father, Mike "Sugar Bear" Thompson, in 2014, June began dating her ex-boyfriend, who had previously been convicted and imprisoned for molesting June's daughter Anna when she was only eight years old. TLC cancelled June's family's show Here Comes Honey Boo Boo after that news broke, but June was later given a second shot at reality TV fame by WEtv, which airs 'Mama June: From Not to Hot.'
The third season of the show premiered on Friday and, while June and some of the show's other stars live-tweeted the episode, no one mentioned June and Geno's crack bust.
WEtv has yet to release a statement regarding if and how their arrests will affect 'From Not to Hot' going forward.
RELATED STORY: Mama June Shannon & Boyfriend Geno Doak Arrested for Crack Cocaine Following Gas Station Domestic Dispute
(Photos: WEtv, Instagram)