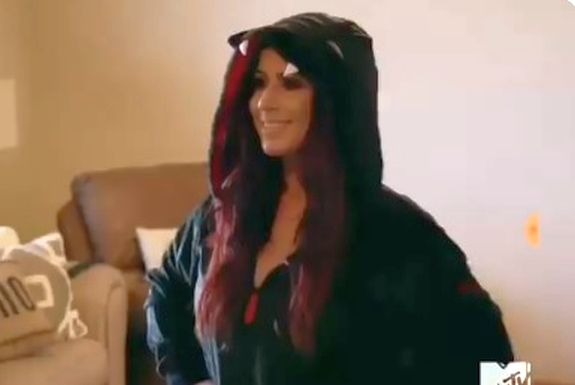 Our favorite reality TV shows love to spend time on Twitter, pouring out their innermost thoughts, throwing shade at their co-stars and, of course, making us laugh (whether they're being intentionally funny or not…
The Ashley has concocted a list of the funniest reality TV star tweets from the last seven days!
'Teen Mom 2' star Chelsea Houska summed up adulthood pretty well:
If you're wondering what it's like to be married and almost 30…my husband and I were discussing what we should do this weekend, and one idea was to go check out the new grocery store in town AND IM ACTUALLY EXCITED FOR THAT. Who am I?

— Chelsea DeBoer (@ChelseaHouska) March 19, 2019
TV editor Simon Holland explained what it's like to be a parent:
You could make dinner for a toddler, or you could just cut out the middle man & throw away a plate of food and squirt ketchup on the dog.

— Simon Holland (@simoncholland) March 19, 2019
'Teen Mom 3' star Katie Yeager proved that she's raising her daughter up right!
7 year olds review of The Little Mermaid: "Why would you give anything up for a boy? I'd rather stay and sing with the crab."#moviereviewswithmolli

— Katie Yeager (@Katiebyeager) March 16, 2019
'The Challenge' star Marie Roda got honest:
Just bc I respond to something doesn't mean I'm bothered… it means I'm petty.

— Marie_TBD (@Marie_TBD) March 18, 2019
Food Network star Georgia Hardstark was basically all of us:
My clothing style is "quirky girl at an afternoon garden wedding in the 1960s sipping champagne" but my energy level is usually "wants to stay on the couch all day watching Forensic Files sipping canned wine." It's all very confusing.

— Georgia Hardstark (@GHardstark) March 15, 2019
Former 'Bachelor' Sean Lowe hit us with the hard reality of what being a dad is like:
Today I used the phrase, "Don't wipe your booger on the cheese."

I think that pretty much sums up parenting.

— Sean Lowe (@SeanLowe09) March 16, 2019
Ryan Seacrest showed us why his 'American Idol' buddies don't fit in with his talk show work friends:
When you invite your friends to work and hope they don't do anything embarrassing #AmericanIdol pic.twitter.com/zzN0V7LaMz

— Ryan Seacrest (@RyanSeacrest) March 19, 2019
Dr. Phil gave us a little too much information about himself:
Spring is sprung, and so am I 😍 pic.twitter.com/8Cjf5kKYyy

— Dr. Phil (@DrPhil) March 20, 2019
(Photo: MTV)