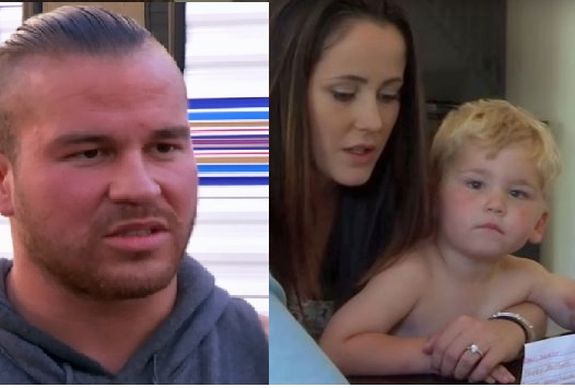 The custody court battle between Teen Mom 2 stars Jenelle Evans and Nathan Griffith rages on, as Nathan continues to fight to get his son Kaiser away from Jenelle and her booted-from-TV husband David Eason! The Ashley has obtained some updates in the case.
The current season of 'Teen Mom 2' has briefly covered Jenelle and Nathan's battle, but much has been going on behind the scenes that MTV has not been allowed, or has chosen not to show. The Ashley's sources tell her that, despite how it appears on-camera, Nathan is still fighting very hard to obtain full custody of Kaiser, but is now being much more discreet about it.
"Basically, he realized that it is a bad idea to put everything out there on television and social media like he and Jenelle used to do," one source said. "He does not let the cameras capture all of what's going down, and he no longer posts about the case on Twitter because he was advised not to."
Behind the scenes, though, Nathan and his mom Doris Davidson have been working hard to get full custody of Kaiser. They have been working on the case since Nathan originally filed for full custody back in July 2018.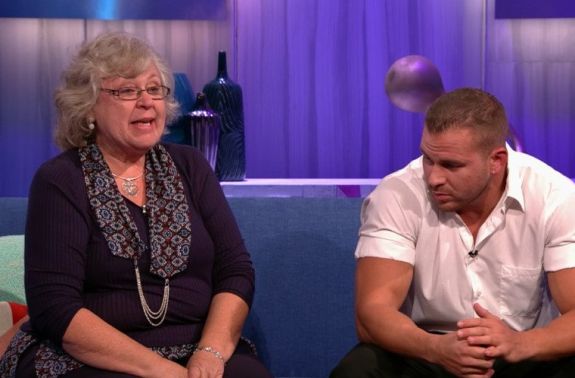 "Nathan is asking for full [custody], and to have only supervised visits for Jenelle," the source said. "He is also still asking the judge to keep David away from Kaiser, which means that David would not be allowed near Kaiser when he is visiting Jenelle, should Nathan get what he's asking for in court. Despite how it looks, Nathan has not dropped any part of what he was asking for originally."
Earlier this year, Nathan blasted David in a series of tweets, claiming that David was responsible for bruising found on Kaiser. He also posted some disturbing photos of the bruises on Kaiser's body.
On 'Teen Mom 2,' Nathan stated that his mother had filed to become the intervenor between Nathan and Jenelle in the case, but the show did not reveal if that was granted.
The Ashley's sources tell her that Doris was, indeed, named the intervenor in the case, and, surprisingly Jenelle did not put up much of a fight on that. (The Ashley hears taht Jenelle and David were present for that court date.)
Nathan has been putting together his case for months and is ready to battle Jenelle.
"Nathan is going for everything," the source said. "He tried to just go to mediation with her for so long. Nathan warned her that she didn't want to take this battle to court because he was going to go all-in. But she would not agree on anything, and refused to drop the 'supervised visits only' on Nathan, so he's not holding back and is fighting for everything he wants."
According to court records obtained by The Ashley, Jenelle and Nathan had a court date back in February that neither party attended. (The Ashley couldn't confirm if they were not required to attend, or if both missed it.)
The latest court date occurred on March 11. The court record indicate that nothing was decided, though, due to Doris' attorney using the date to request an extension from the judge, which was granted. (The attorney apparently needed more time to put the case together.) Jenelle and Nate did not attend that date.
Court records state that Jenelle and Nathan will have another court date in April, which will "begin the actual custody fight," the source said.
In the meantime, The Ashley's production sources tell her that Nathan has also been trying to get MTV to make good on its alleged promise to pay for therapy for Kaiser.
"So far, the producers have not paid for any counseling, or set it up," the production source tells The Ashley. "It has been totally pushed off."
David will also be spending time in court this month. According to court records, David is scheduled to appear in a New Hanover County courthouse on Monday, March 25 to face the two charges pending against him for the incident in which he self-towed a stranger's truck. The truck's owner has refused to drop the charges, and David will face a judge on a misdemeanor charge of "Injury to Personal Property," as well as a charge of "Tampering With a Vehicle."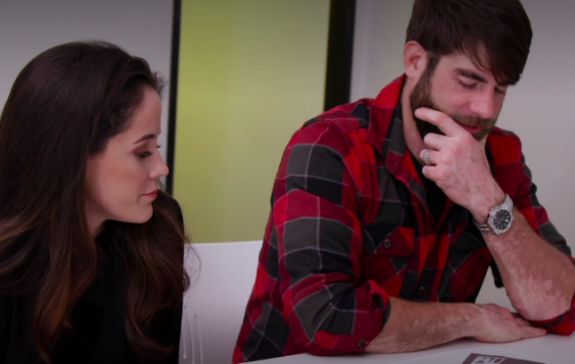 David is also due in another North Carolina county court on April 11, to face a charge of "Communicating Threats." That charge stems from his altercation with a local real estate agent in January. The real estate agent claims David threatened her with a gun while she was parked near The Land.
He is facing one misdemeanor charge for that case.
The Ashley will update this post when more information is available in either case!
RELATED STORY: Nathan Griffith Posts Graphic Photos of Son Kaiser's Bruises, Calls Out MTV for Standing By During David Eason's Alleged Abuse of His Son
(Photos: MTV, Instagram)