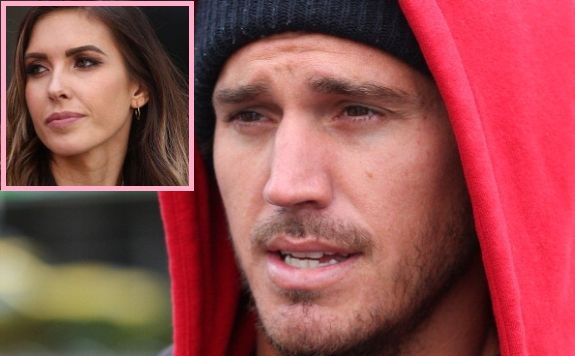 Corey Bohan says he's not the monster his ex-wife Audrina Patridge made him out to be in court during their bitter custody battle for daughter Kirra— and apparently, a judge agreed with him!
The Australian-born ex-husband of The Hills: New Beginnings star took to Instagram on Saturday to post a rare update on the custody battle– as well as where the domestic violence charges that Audrina filed against him in 2017— stand. He also announced that he has been victorious in his fight to keep Kirra off of Audrina's new show, 'The Hills: New Beginnings,' as well as any other television or social media project Audrina may have wanted to include Kirra in.
"It is with great honor I have been awarded split legal custody of our daughter," Corey posted to his private Instagram account. "And [I have been] able to keep Kirra off TV and paid social media. In addition, I have finally been vindicated and the domestic violence charges have been dropped."
(Just to clarify, Audrina is still allowed to post photos of Kirra to social media; however, she is not allowed to use Kirra in any partner/sponsored post on social media that she makes money from.)
Audrina and Corey split in 2017 after just 10 months of marriage. After the split, Audrina filed for and was granted a restraining order during their divorce proceedings, claiming in court documents that Corey had a series of "emotionally and physically abusive episodes."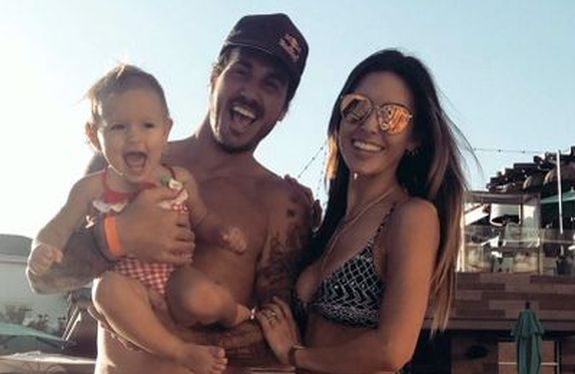 In those court docs, Audrina claimed Corey has "displayed angry, rude, and emotionally abusive" behavior toward Kirra, and asked the court in March 2018 to strip Corey of his visitation rights for Kirra. Corey has always denied that he was abusive to his daughter and Audrina.
"These [past] two years have challenged me in ways I cannot explain," Corey wrote on Instagram on Saturday. "It's been long enough. Not only was I accused of domestic violence but I had my daughter taken away. I cannot tell you the pain this caused.
"Having your marriage fail is one thing, but being publicly bashed for self-attention is low," he wrote, later adding, "I came to America in hopes to be a respected BMX athlete. It was my dream and passion. To have that tarnished by BS is heavy."
Corey's mother, Lea, also revealed her thoughts on her ex daughter-in-law in the post's comments.
"Audrina is all self and now I refer to her as Audrainer," Lea wrote. "She has caused so much heartache to Corey and drained us all…only thought of herself all the time."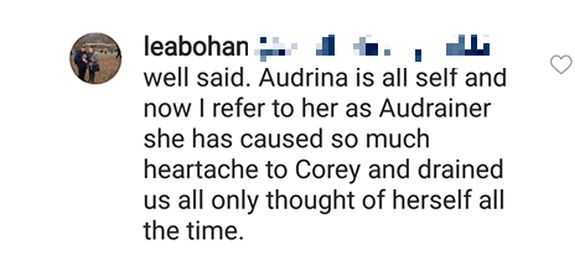 Corey has been adamant that appearing on reality TV is not in Kirra's best interest. In court documents filed in October, Corey wrote that he feels that "being in the public spotlight could be extremely damaging to such a young child."
"I refuse to think it's ok for our 2yr old daughter Kirra Bohan to be shown & exploited on reality TV. Not just my child but anyone's for that matter," Corey wrote on Instagram in August. "I stand up for what I believe in. This post isn't an attack or negative rant. This is about our daughter Kirra Bohan."
In his post on Saturday, Corey encouraged other fathers to fight for their relationship with their children.
"I want and hope that my fight inspires others; other single fathers that just want and deserve to be there for their children," he wrote. "Do not give up. Be a good person. Fight the good fight. Our children deserve the best."
Audrina has not commented publicly on the custody battle resolve and domestic violence charges being dropped. However, it's likely that her battle with Corey will be discussed on 'The Hills: New Beginnings,' which premieres on MTV this summer.
RELATED STORY: Audrina Patridge's Ex Corey Bohan Says He Doesn't Want Their Two-Year-Old Daughter "Exploited" on 'The Hills: New Beginnings'
(Photos: Instagram, Tommaso Boddi/Getty Images; Scott Barbour/Getty Images)