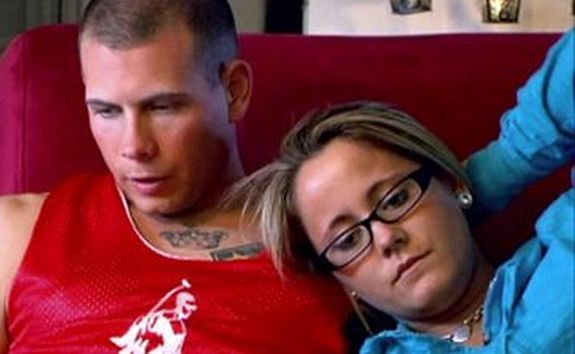 One of the many former soulmates/fiances of Jenelle Evans has resurfaced and is trying to get a hold of the Teen Mom 2 star… and her current soulmate, David Eason is not happy about it!
Gary Head— who was engaged to Jenelle from April 2012 to June 2012— posted on Twitter on Thursday that he was in desperate need of having a "civil and mature conversation' with Jenelle. Gary denied that he was trying to get back into Jenelle's britches, and stated he just wanted to apologize to his former fiance for what happened between them in the past.
"I need Jenelle to reach out to me ASAP," Gary tweeted. "I need to have a civil and mature conversation with her. Time heals all wounds except this 1. If any of my followers can make this happen. It would really mean a lot."
Longtime 'Teen Mom 2' viewers will remember Gary as the military guy who started dating Jenelle and, within a few months, ended up getting matching mugshots they got into a physical fight and Jenelle claimed he strangled her with a bed sheet…or something. (I mean…if you didn't end up getting matchy mugshots with Jenelle, did you guys really even date?!)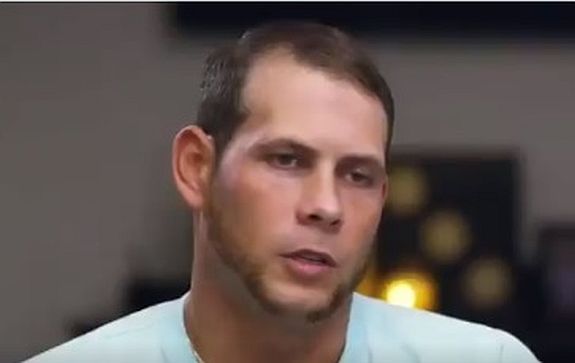 The last time Gary surfaced was in late 2017, when he appeared on the 'Teen Mom' "Ex Files" special, in which several of Jenelle's former soulmates were gathered to discuss their relationship with the 'Teen Mom 2′ star.
Anyway, many fans assumed Gary was itchin' for some Jenelle lovin' but he denied it.
"It's nothing like that," Gary wrote. "She has her life and I have mine but I need to have this conversation. We've had each other blocked for years…I'm not trying to be slick or go behind [David's] back. He can listen in the whole time."
Not surprisingly, David did not take Gary up on his offer. In fact, David basically threatened to kill Gary for trying to reach out to Jenelle.
"Awwe time heals all wounds little bitch" David wrote on Snapchat. "Would it heal your broken neck too?"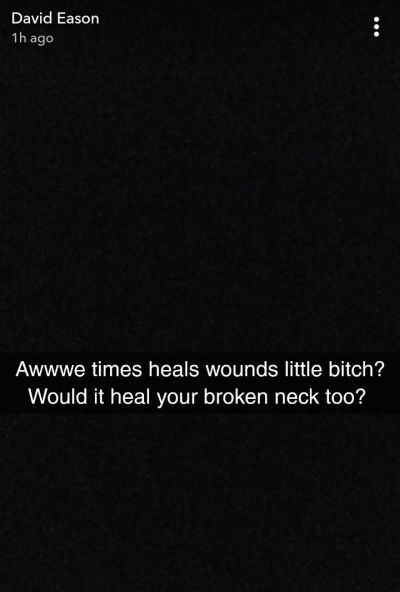 Gary assured everyone that he was just trying to correct some of his past mistakes.
"To anyone I've wronged I'm sorry. #ThatIsAll," he tweeted. "No I'm not in any type of rehabilitation. I needed info on a [dog] breeder and if I was allowed [I wanted to] apologize for how things ended. I would have. Only because that's the mature and right thing to do."
When a fan tweeted David's neck-breaking Snapchat message to Gary, he seemed upset.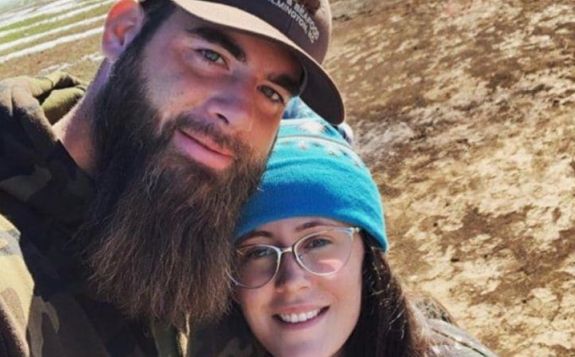 "What part of time heals EVERYTHING did he not understand?" Gary posted.
"Who would of known trying to make a change would of caused such and uproar. #ImOut #TooGrown4Drama."
Jenelle has yet to comment on Gary's attempt to contact her, or David's neck-break fever.
RELATED STORY: 'Teen Mom 2' "Jenelle Evans: The Ex Files" Special Recap: A Stroll Down Soulmate Street
(Photos: MTV, Instagram)