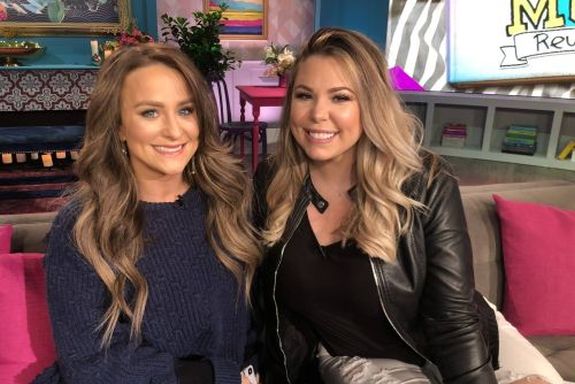 The entire cast of Teen Mom 2 was in New York City over the weekend, filming the Season 9A reunion special. Despite several of the moms threatening not to attend the Reunion, everyone eventually showed up and filmed, with some bringing their current and former beaus, kids and other assorted family members who were mooching a free trip!
While The Ashley did give you some juicy details about some drama that went down onstage between Jenelle Evans and Reunion co-host Nessa, The Ashley has been told my numerous people in attendance that this Reunion was the most enjoyable and drama-free in years! (That's probably because the show's producers worked overtime to give in to everyone's demands and requests in regard to the filming schedule, housing and more!)
There are no photos of the entire cast together, however, as everyone was kept apart for the filming of the segments (with the exception of a few non-enemy pairs!)
Check out the photo gallery to see snaps of the filming weekend! (Click the thumbnail to enlarge and flip through the photos).