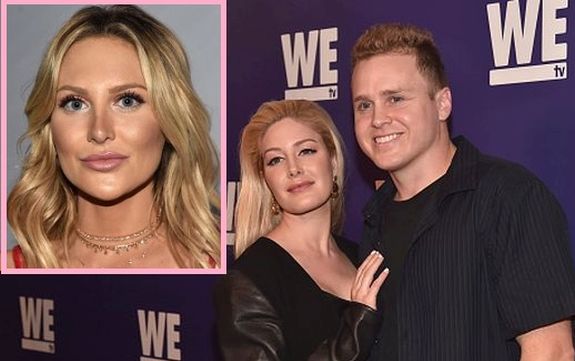 After being slammed by Stephanie Pratt for their alleged "toxic" behavior, Spencer Pratt and Heidi Montag have responded by sharing their side of the feud, as well as some new drama with another one of their The Hills: New Beginnings co-stars!
According to TooFab, Heidi addressed the shots fired by her sister-in-law this week on her and Spencer's Make Speidi Famous Again podcast, though she did so without mentioning Stephanie by name.
"It's been a really hard week for me," Heidi said at the beginning of the podcast episode.
"I had a lot of on-'Hills' drama with a family member and that was very challenging and heartbreaking. I felt like there were some very below-the-belt, nasty comments that weren't even true."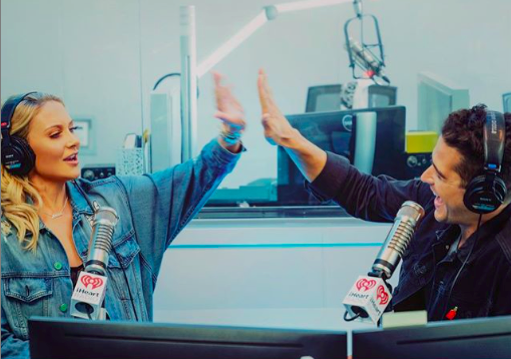 As The Ashley previously reported, Stephanie had a lot of not-so-nice things to say about her brother and sister-in-law on a recent episode of her Pratt Cast podcast. Among some of the harshest accusations Stephanie made stated that Heidi was after the Pratt Family's money; that she purposely separates Spencer from the rest of the Pratts and withholds visitation with their son Gunner; that Heidi purposely planned her friendship with Lauren Conrad to become famous; and that Spencer and Heidi are "the most toxic people" she has ever met.
On her own podcast, Heidi went on to say that "this person" (AKA Stephanie) tried to confront some of her friends off-camera, which she claimed "was just a lot to deal with."
In the wake of Stephanie's filterless podcast episode, Heidi seems to also be bothered that some of her friends/co-stars have chosen to remain on good terms with Stephanie.
"I thought one person was more of a friend and then she's like, 'I'm friends with her but I'm really good friends with you,'" Heidi explained. "I was like, 'Oh my gosh, I didn't even know you were friends with her. When this other cast member got in a fight with her, you were very defensive of her other friend.' It's interesting seeing everybody's true selves."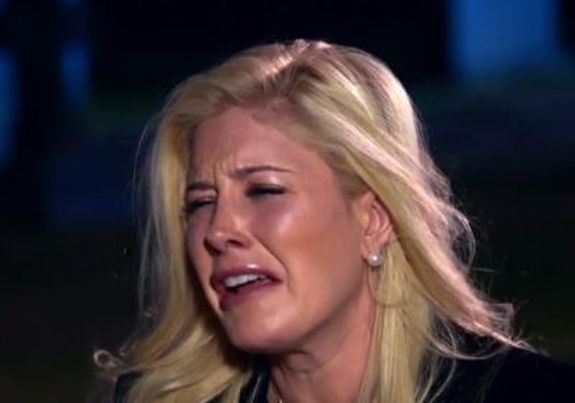 Heidi said that, unlike some people, she's loyal, whereas a certain co-star of hers became "very defensive" when she brought up the issue involving Stephanie. Heidi apparently felt betrayed that this friend/costar didn't defend her honor while Stephanie bashed her in front of other 'Hills' cast members.
"Not only did I have one of the most intense, hardest, on-camera moments, then I have all this off-camera drama, it was just really heartbreaking and hard and especially with someone so close to you," she said. "You're like, wow you've been in my home and I feel like you're part of my family and a really good friend just to turn on me so quickly.
"And then my other friend was like, oh yeah, she was talking crap about you in front of a whole table and it was just a heartbreaking, sad thing," Heidi added.
She even tweeted about the incident on April 4.
Don't talk smack about me and pretend to be my friend #keepitreal

— Heidi Montag (@heidimontag) April 5, 2019
"Don't talk smack about me and pretend to be my friend," Heidi wrote.
On the podcast, Heidi said she now has "no friends on the show," but insists that she's not the one who "instigates drama."
She did, however, note that drama "certainly has been coming after me" and that there's no way she wouldn't be standing up for herself, her family and what she believes in, adding, "it's on."
Spencer cosigned his wife's threat, saying on the podcast that Heidi "is not playing, it's game on."
He also took the opportunity to reveal to listeners that the mystery costar Heidi had been referring to was Whitney Port.
"We are definitely not having Whitney Port on the podcast," he said, despite previous plans to have her on the show. "If you were looking forward to that, that will never be happening. Newsflash."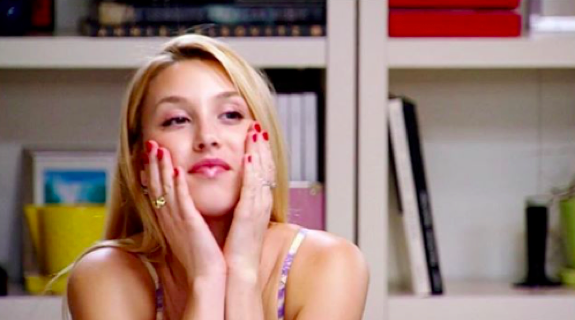 Heidi chimed in that she had nothing bad to say about Whitney, they're "just not friends."
"The line's been drawn and people are making it known where people want to stand or not stand with us and that's fine," she added. "We are Speidi, we've always been a team, that's all that matters. On the old 'Hills' it was just Spencer and I and it looks like it's going to be the same."
And speaking of "the same," Spencer hinted that some of his old habits will be making a comeback as filming for season one continues.
"They're not ready for what's to come," he warned. "I'm turnt up, let's go!"
https://www.instagram.com/p/Bm952yanh4V/?utm_source=ig_web_copy_link
'The Hills: New Beginnings' premieres Monday, June 24 on MTV.
(Photos: Alberto E. Rodriguez/Getty Images; Instagram; WEtv; Twitter; MTV)