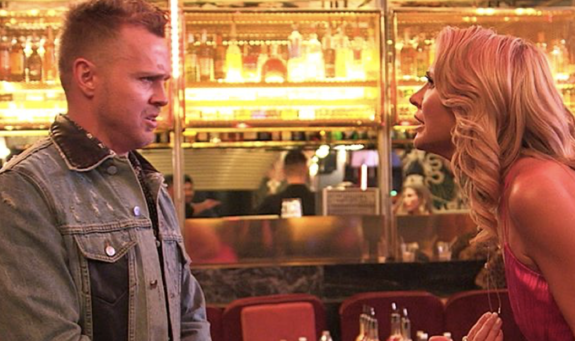 After years of sharing their sibling squabbles on (and off) TV, Spencer and Stephanie Pratt's relationship remains on The Hills the rocks.
The brother and sister, who both starred on The Hills and the 2019 reboot, The Hills: New Beginnings, have yet to made amends with one another, ET Canada reports, and in fact, Spencer maintains the two haven't been close for more than 15 years.
"'The Hills' and the media and Stephanie and her podcast made it into this dramatic thing," Spencer revealed on Heather McDonald's Juicy Scoop podcast. "We were never like best friends and chatty or whatever."
Spencer also confirmed on the podcast that Stephanie won't be coming back to 'The Hills: New Beginnings' for a second season and, though he knows where his sister is currently living, he isn't sharing the information because he doesn't "want any problems."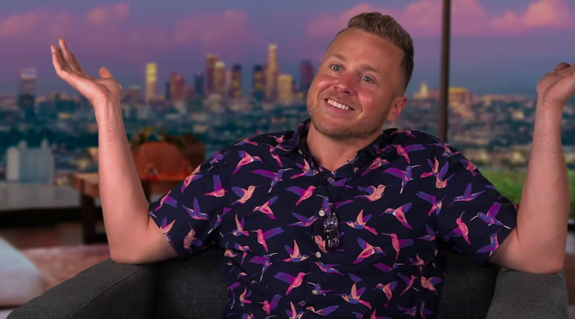 " … She's back in LA or, I don't know, maybe she's in London," he said. "I don't know where she's telling people [she lives] … Maybe she's in London, maybe she's in LA, ya know? I do know, but I don't know if I'm supposed to … I don't want any problems."
Spencer noted that Stephanie is doing "great" and added (a bit sarcastically) that he's sure "she'll have her own show, probably in London."
"I'm imagining she's gonna manifest that," he said.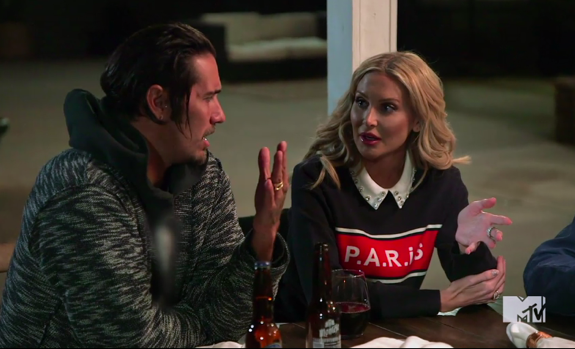 As fans of 'The Hills' may recall, in April 2019 –– prior to the premiere of 'The Hills: New Beginnings' – Stephanie unloaded about the most-recent Pratt family feud during an episode of her Pratt Cast podcast – now named Wells Cast and apparently hosted by Stephanie's former co-host Wells Adams – throwing a ton of shade at both Spencer and Spencer's wife, Heidi Montag, whom Stephanie called "the most toxic people I have ever met." (Speidi went on to deny Stephanie's claims.)
Later that month, Stephanie revealed the verbal attack on her brother and sister-in-law didn't go over too well with her parents.
"Things will never, ever be the same," she said on her podcast. "For all I know, my parents have disowned me. … That, and I've escaped a very dysfunctional family. … It's really hard."
While Stephanie called her family "dysfunctional" back in 2019, Spencer revealed on Juicy Scoop that his younger sister does have a solid relationship with their other sibling.
"She's a great aunt to my older sister's kids, but we're not close for 15, almost 20 years," he said. "So long that she wouldn't be in [his son] Gunner's life."
In addition to the ongoing drama with her brother and sister-in-law, Stephanie caused some drama of her own last summer and was hit with a wave of backlash on social media after suggesting violence be used against looters amid the nationwide protests over the death of George Floyd.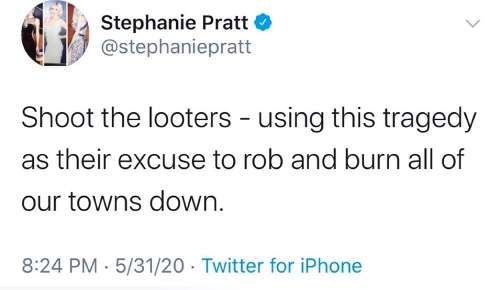 Though Stephanie quickly deleted her "shoot the looters" tweet, many fans of 'The Hills' demanded she be dropped from the show. Stephanie's distasteful tweet also resulted in many online reminding her that in 2006, she was arrested for shoplifting more than $1,300 in items from Neiman Marcus and subsequently charged with theft and drug possession.
While comments poured in on social media demanding that MTV fire Stephanie for her actions, it was revealed later in June that she chose to leave 'The Hills' on her own.
In October, it was reported that 'The Hills' was set to resume filming in Los Angeles in two to four weeks. The reality series was three episodes into production on Season 2 when filming was halted in March due to COVID-19.
It was announced in June that filming would resume at the end of July or in early August; however, in mid-July, MTV reportedly put an indefinite hold on production, despite producers taking extreme safety precautions and adhering to county and network guidelines.
RELATED STORY: 8 Behind-the-Scenes Secrets We Learned From the Recent 'Laguna Beach' Cast Reunion
(Photos: MTV; Instagram; Twitter)