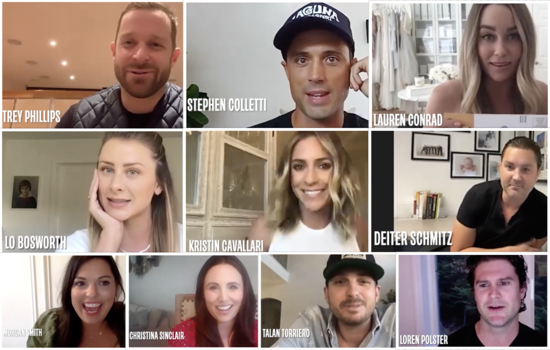 The cast of Laguna Beach Season 1 took part in a virtual reunion this week where they shared some laughs, behind-the-scenes secrets, casting stories and more.
The reunion was held in partnership with #GoodToVote and HeadCount in an effort to encourage people to register to vote in the upcoming election. Lauren Conrad, Stephen Colletti, Trey Phillips and Deiter Schmidz promoted the event at the beginning of October and this week, they were joined by fellow 'Laguna Beach' OGs Kristin Cavallari, Lo Bosworth, Morgan Smith, Christina Sinclair, Talan Torreiro and Loren Polster for "the ultimate high school reunion," hosted by Emily Longeretta.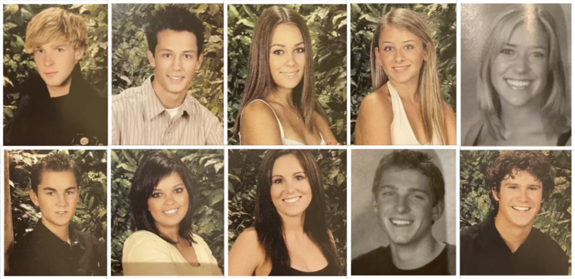 For those who didn't catch the three-part event – or those who can't bear to sit through one more video chat – here are the eight biggest secrets the cast revealed during the reunion:
Things on the show weren't always what – or where – they seemed.
When asked if a particular episode from Season 1 in which the group travels to Catalina Island actually took place in Catalina, Stephen admitted that some of the footage had in fact been filmed elsewhere. Kristin backed Stephen's claims, noting that this sort of thing happened often.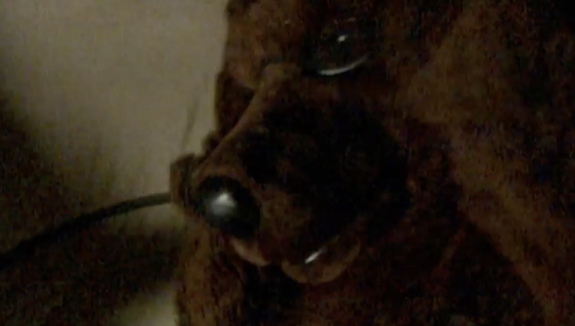 " … We did a lot of pick-up scenes where it was definitely out of order and we had to pretend like prom just happened – wait, now pretend like prom is about to happen – you're like, 'What? I'm so confused,'" she said.
The cast had a pretty leisurely filming schedule.
While praising those who worked behind the scenes on 'Laguna Beach,' Stephen revealed the cast was only required to shoot a few days, every other week.
"[The crew] would talk to us kind of Monday through Wednesday and Thursday and they would shoot, like, Friday, Saturday, Sunday every other week," he said. "It wasn't anything crazy."
Lauren and Lo wanted to take Chad Michael Murray to prom.
Talan called his former co-stars out on their high school celebrity crush after claiming to have recently seen the random piece of trivia online; however, neither Lauren nor Lo recall ever making the statement.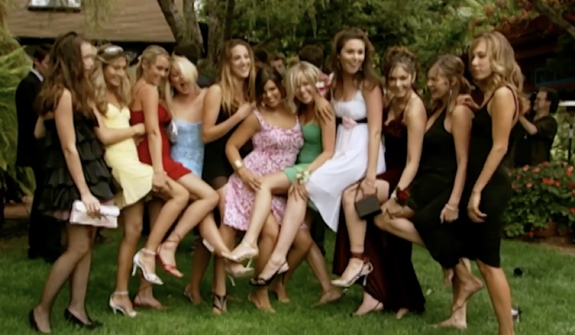 "Well, it's probably because we liked his show," Lauren said, referring to the CW series 'One Tree Hill,' which Stephen later appeared on from 2007 to 2012. "Then Stephen went and got on [the show] and – "
"Ruined it for you," Stephen asked jokingly. "You can say it!"
The cast dealt with some jealously among their fellow students.
"So, Talan and I were juniors when it first happened, I remember everybody wanted it and you had to be 16," Kristin said. "Everybody auditioned and when they didn't get it they were like, 'Oh screw MTV, what a stupid show,' and a lot of those same people ended up on Season 2 and [we were] like, 'Oh, really?'"
Some of the cast gave their parents a heads-up prior to certain episodes airing.
While Lauren said her parents were "pretty much OK" with her appearing on 'Laguna Beach,' she took advantage of MTV sending the episodes to the cast a week early and would inform her parents of any questionable scenes set to air.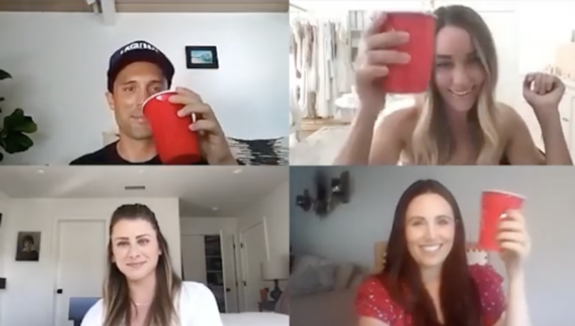 "If I did anything that I felt like they were going to be upset about, I would just tell them," she said. "They were surprisingly OK with it all. I don't feel like the show showed anything too wild."
"There were a couple of episodes were I had to say, 'Hey, Mom and Dad… umm, not my best moments," Kristin said. "But they were supportive and no, they were really cool about the whole thing."
Kristin did point out that her mom was initially hesitant about her appearing on MTV, but because she wasn't living with her mom at the time, Kristin said she doesn't think her mom had much of a say in the matter.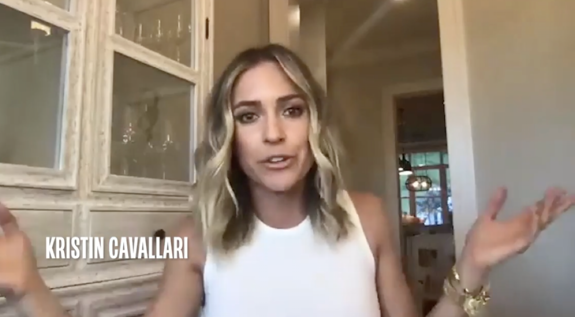 "My dad was supportive," she continued. "So it was all good."
Regarding that trip to Cabo – the one where Kristin and Stephen got into a nasty fight at the club – Stephen warned his grandma before the episode aired, though he realized later he didn't need to.
" … We talked about it and I was like, yeah I know, I'm so sorry and then I remember she said to me, 'I think she kind of deserved it.'"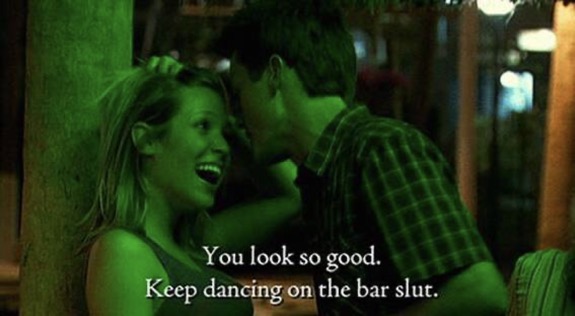 Christina's family connection may have solidified her spot on the show.
When asked what earned each of them a spot on the show, Christina gave a lot of credit to Stephen, to whom she is kind of related.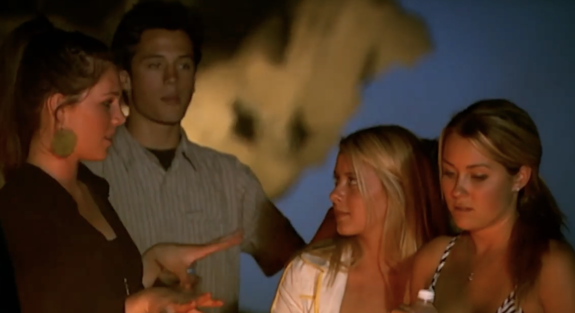 "… we are actually, I guess you could call it god brother and sister," she revealed. "His mom is actually my godmother."
Christina said her and Stephen's families are close and used to go on family trips together, which she believes MTV "was drawn to," in addition to the group already being friends with one another.
The OGs are done with reality TV.
While Kristin noted that she recently ended her show, Very Cavallari, the rest of the group isn't interested in jumping back into the world of reality TV.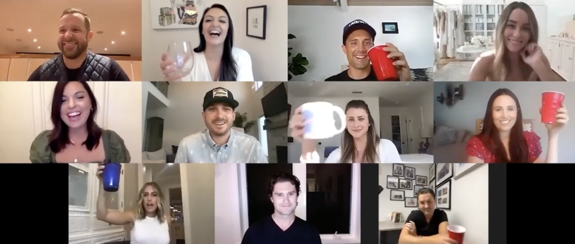 "I think we're good," Lauren said.
"I feel like we did enough to last a few lifetimes, I always say that," Stephen added.
Kristin didn't realize "how much of a frenzy" that photo with Stephen would cause.
"I think that Stephen and I kind of knew it would create a bit of a frenzy – I didn't know how much of a frenzy it would create – but I think it's sweet," Kristin said. "I think it's nice that people are still so invested and care so much so many years later. I think it's really cool."
Watch the full 'Laguna Beach' reunion below!
RELATED STORY: 'The Hills: New Beginnings' Set to Resume Filming in Two to Four Weeks; Brody Jenner Reportedly Vetoes Filming Outside of Los Angeles
(Photos: Instagram; MTV)