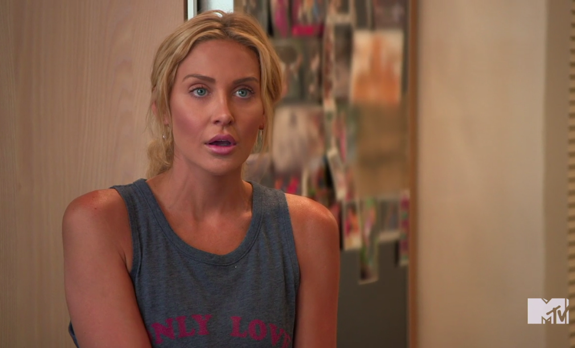 Stephanie Pratt is facing a wave of backlash on social media after suggesting violence be used against looters amid the nationwide protests over the death of George Floyd.
The Hills: New Beginnings star took to Twitter on Sunday to express her thoughts on the matter, including one particular tweet that was quickly deleted by Stephanie, but not before it blew up in her face.
"Shoot the looters – using this tragedy as their excuse to rob and burn all of our towns down," she wrote.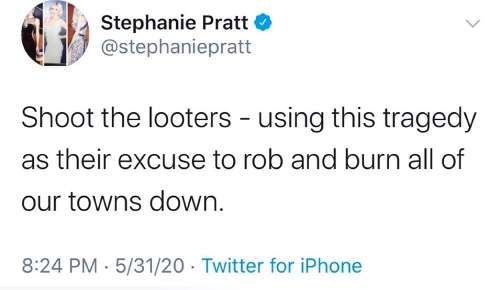 Not long after Stephanie tweeted the post, she was reminded on social media that in 2006, she was arrested for shoplifting more than $1,300 in items from Neiman Marcus. Stephanie was subsequently charged with theft and drug possession for the 2006 incident.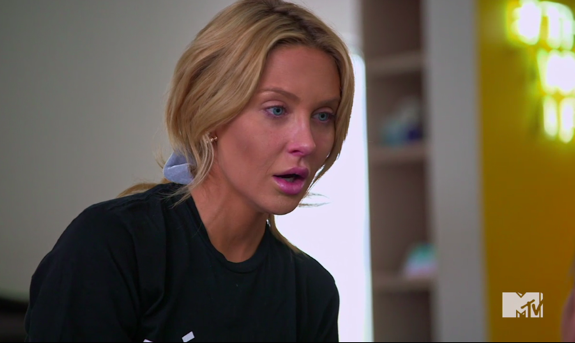 One of the many Twitters users to call Stephanie out for her past transgressions was Bad Girls Club star Angela Babicz.
"Oh cause I thought the thief who shoplifted more than $1,300 worth of clothing from Neiman Marcus said some…. ," she wrote, while including a photo of Stephanie's mugshot.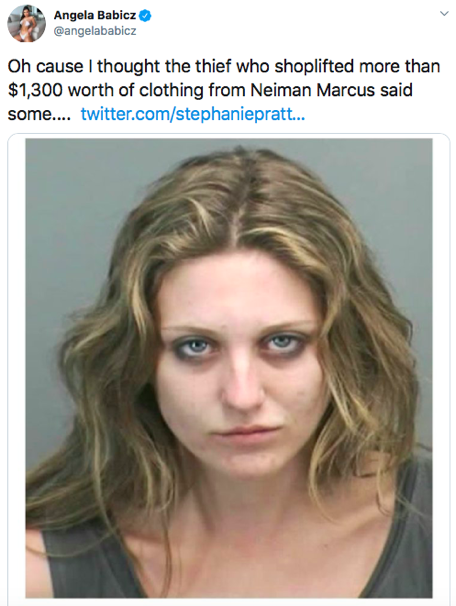 Meanwhile, former Scrubs star Bob Clendenin took a more humorous approach to calling out Stephanie.
"I'm trying to guess from your booking photo what you were stealing," he tweeted. "Is attention sold in stores?"
Shep Rose of Southern Charm didn't comment on Stephanie's prior arrest, but he did offer his fellow reality TV star a piece of advice.
"How about don't shoot anyone unless you're on the beaches at Normandy," he suggested.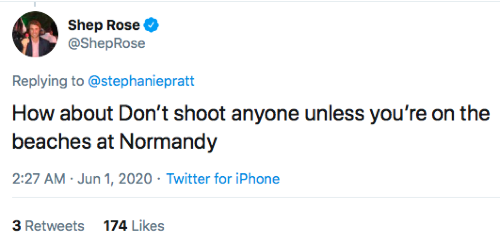 Before her "looters" tweet, Stephanie posted some of her other thoughts on the current protests taking place, including, "Get it together America" – an interesting choice of words, given that Stephanie previously appeared on the reality series Made in Chelsea and continues to claim London, England as her residence… despite also appearing on 'The Hills.'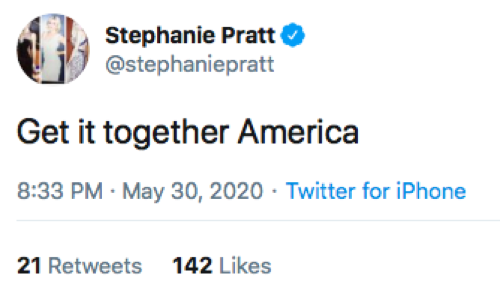 Seemingly confused by Stephanie's current place of residence/disgusted by her nonsense, one person encouraged her to "go back to England."
"On behalf of England, I'd like to respectfully decline," another responded. "We don't want her here thank you."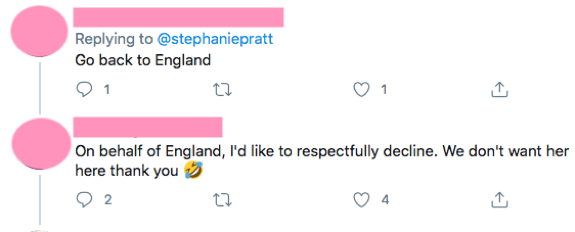 Stephanie also fired off a tweet asking if any of her followers were "sobbing watching their town being burned down?" which again, drew criticism.
"No, we are sobbing watching a black man murdered in front of our own eyes by a cop," one person commented on her post. "Things can be replaced lives cannot. Check your white privilege."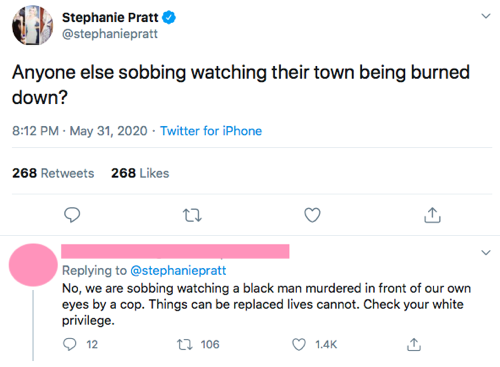 Spencer Pratt has yet to comment on his sister's controversial tweets, as has Spencer's wife, Heidi Montag. However, it seems that fans of the 'The Hills' are more concerned with hearing what MTV has to say.
#BlackLivesMatter pic.twitter.com/q4shGSKFH2

— MTV (@MTV) May 31, 2020
In response to the network's post supporting the Black Lives Matter movement, comments poured in, some urging MTV to talk to Stephanie, while many others called for her to be fired from 'The Hills'.
"Stephanie Pratt wants all the looters shot," one comment read. "I think she forgot about the time she looted Neiman's… ."
"If you support #BlackLivesMatter, then fire [Stephanie Pratt]," another replied to MTV's tweet, adding, "#RacismDoesntPay #CancelHate #FireStephaniePratt."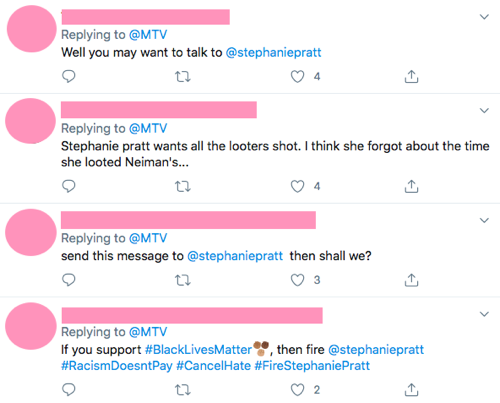 MTV has yet to comment on Stephanie's statements or if the statements will cost her a position on 'The Hills.'
RELATED STORY: Kristin Cavallari's Former MTV Co-Stars Say They Want Her to Return to 'The Hills' Following Her Split From Jay Cutler & the Ending of 'Very Cavallari'
(Photos: MTV; Twitter)