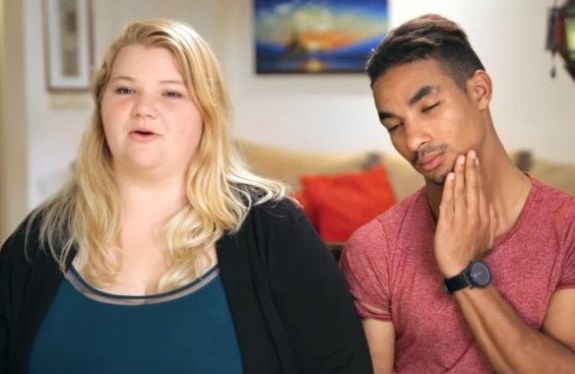 Nicole Nafziger did not hold back in an Instagram stories Q&A session on Sunday! The 90 Day Fiance star— who will soon be appearing with her fiance Azan Tefou on the upcoming season of "Happily Ever After?"— opened up about her sex life (insert cringe here), her plans to marry Azan, how the biological father of her daughter May feels about her Moroccan lover, and much more!
The Ashley has filtered through Nicole's posts to find the juiciest and most-interesting info tidbits! On the current status of Azan's K1 visa:
As The Ashley told you in November, Azan's application for a K1 visa to come to the United States was denied. During the Q&A session, Nicole said that Azan did not reapply for a K1 visa because they plan to apply for the spousal visa next, as soon as they get married.
Nicole was asked what she and Azan plan to do if he is denied a spousal visa.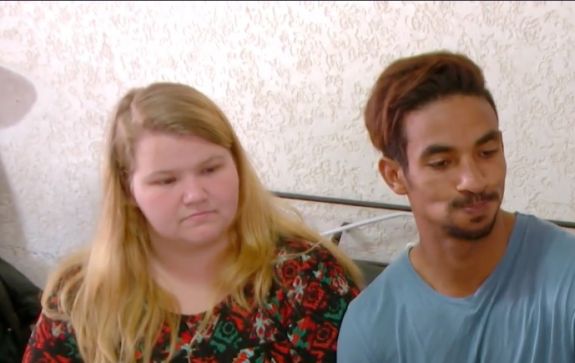 "We'll figure that out when we get there," she wrote. "We'll be married if that moment comes so it's not like I'll just leave him. I still want to live my life with him."
Nicole stated that, should Azan not be allowed to come to the United States even after they get married, she will leave the country to be with him. (She did seem reluctant to move to his home country of Morocco permanently, though.)
"I think we would find somewhere to build a life together, even if it's not Morocco," she wrote. "I would live in Morocco with him for a short time (a couple of years) but long-term we want to live in America together."
On why she and Azan still haven't gotten married:
There have been several times where Nicole and Azan were supposed to get hitched, but it has never worked out. During her Q&A session, she revealed why they are still not married, after an almost four-year engagement.
"Too much pressure not enough time or money," Nicole wrote. "You can't rush this kind of stuff. Do it in the right moment and it wasn't the right moment yet."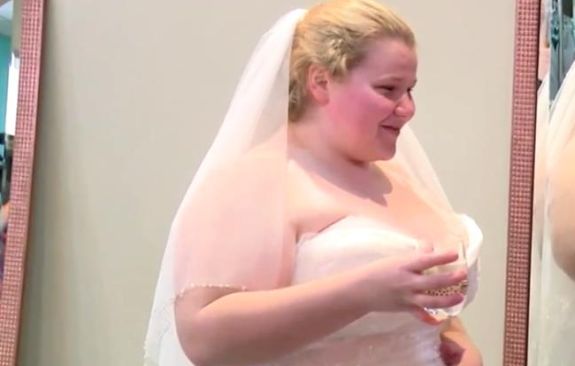 On appearing on "90 Day Fiance":
Nicole advised other K1 couples to avoid appearing on the show that made her famous.
"I would never recommend a couple go on the show," she wrote. "Your relationship will be more healthy without it. Just my opinion."
She stated that she only signed up for the show initially because she thought the producers helped the couples with their visa process.
"I was wrong," she wrote.
On her sex life:
A "90 Day" fiance fan went there and straight-out asked Nicole if she and Azan had done the horizontal mambo yet, considering on the show Azan stated that he did not want to sleep with Nicole.
She confirmed, however, that they have gotten freaky since then.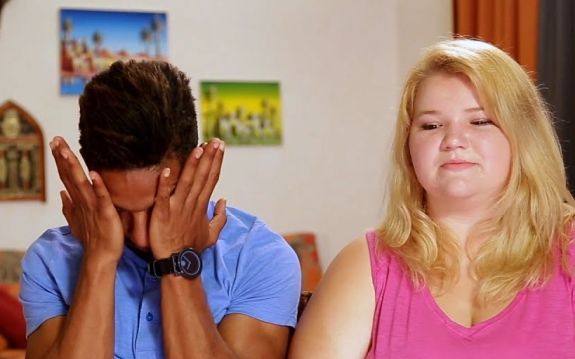 "Azan and I have been intimate," she wrote.
Later on, she confirmed that there have been no hump sessions lately. In fact, she told a fan that she hasn't seen Azan face-to-face in almost a year!
She stated that she and Azan do have plans to grow their family eventually, though.
"He wants children and a life with me," she wrote. "We want forever with each other."
On whether or not Azan is attracted to her:
On the show, Azan stated that he didn't expect Nicole to be smaller in-person, and that he wasn't attracted to her. During her Q&A session, Nicole denied that this was true.
"Azan isn't 55 percent attracted to me, he's fully attracted to me," she wrote, claiming that the show's editors played that part of their relationship up. "Sometimes you just need to add drama in places there isn't."
Later she wrote that Azan has no problem with how she looks.
"He wouldn't ask me to change anything if I was healthy at this weight," she wrote. "He loves me and my body the way I am. 100 percent not 55!"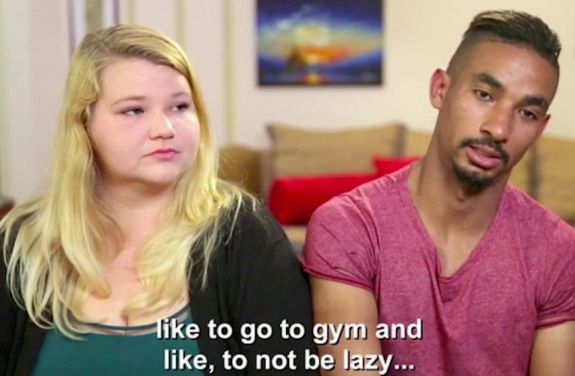 On how May's father feels about Azan:
Nicole has not spoken much about the man who fathered her daughter May. However, during the Instagram Q&A, she revealed that May's father left Nicole when she was 34 weeks pregnant with May.
She also reported that May's father doesn't mind that May calls Azan "Daddy."
"He knows that Azan loves [May] and takes care of her," Nicole wrote. "They both want the best for her."
Nicole said that Azan and May are very close.
"They get along so well!" she wrote. "Azan loves her like she was his own daughter. He wants the best in life for her…May loves Azan very much and misses him a lot as well."
Nicole confirmed that May's father has never met her in-person, but he does video-chat with her "every once in a while." He currently lives in a different state than Nicole and May do, and has no custodial rights to May.
On how her family feels about Azan now:
Nicole's family has been reluctant to accept her relationship with Azan in the past. However, according to Nicole, they seem to have accepted that she is not going to give up her quest to become Azan's wife!
"They know that this is what I want and he makes me happy," she wrote. "They want me to be happy so they accept that. Most of my family hasn't met him so they are still waiting for that."
On how she feels now about Azan having cheated on her in the past:
"I trust what Azan tells me," Nicole wrote. "We've been [through] too much hard times to be playing around. We're at the age of getting married and starting a family. This is our real lives. We love each other. We wouldn't be together 3.5 years if this isn't what we wanted."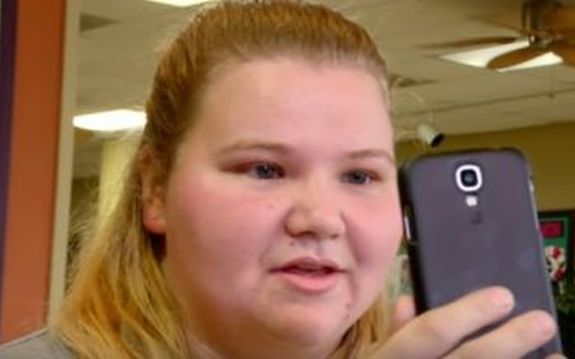 Later on in the session, Nicole wrote that she now trusts Azan again fully.
"We love each other and have worked through our mistakes," she wrote.
On whether or not she's still sending Azan cold hard cash:
Nicole was not thrilled that fans were asking if she was still funneling funds to Azan in Morocco.
"Honestly what I do with my money is not for public business whether I do or not," she wrote.
(So….basically…she is….)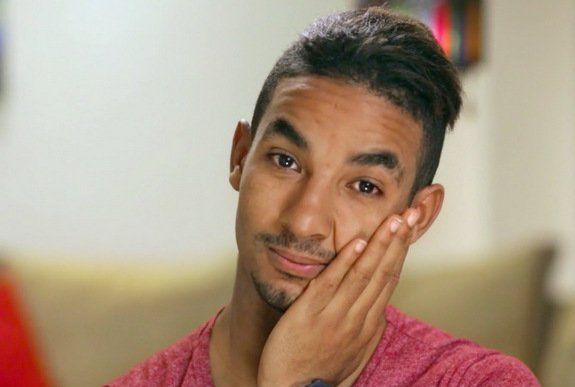 On her and Azan getting their own spin-off show like 'The Family Chantel':
Nicole stated that, at this time, there are no plans for her and Azan to get their own show, and she's fine with that.
"They haven't asked. Plus I don't think I could handle the annoyance of having cameras around all the time," Nicole wrote. "They give me anxiety now. They were an experience that I'm ready to get past."
Nicole added that she and Azan are "tired of the drama" brought on by appearing on "90 Day Fiance."
"We act more of our true selves [when we're not filming,]" Nicole wrote. "When we film in Morocco he's always on edge."
She also wrote that the upcoming season of "90 Day Fiance: Happily Ever After?" may be her and Azan's last season on the show.
RELATED STORY: "90 Day Fiance" Star Azan Tefou's Visa Has Reportedly Been Denied Again: Fiance Nicole Nafziger Admits She's Having a "Hard Time"
(Photos: TLC, Instagram)