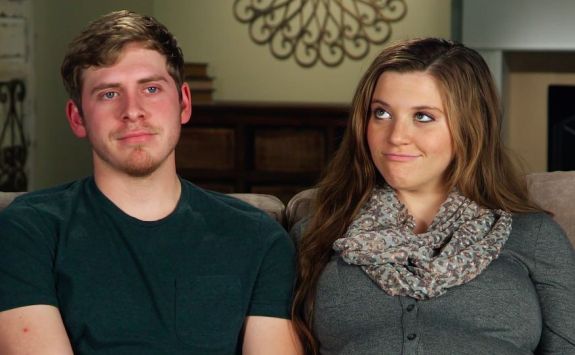 The Duggar Family keeps Counting On…and on…and on..
Joy Duggar Forsyth and her husband Austin are the latest couple from the ever-expanding clan to announce a pregnancy. On Wednesday, they confirmed on their joint Instagram account that Joy is pregnant with their second child.
The couple– who are already parents to 14-month-old Gideon– also issued an official statement to the press about Baby #2.
"Some of you have guessed, some of you had no clue… November, 2019 Baby Forsyth #2 is Due!!" they captioned a series of photos of Austin and Joy holding a sonogram photo. "Cannot wait to meet this new little one! Gideon is going to be such a great big brother!!"
"Our favorite math is addition and we are very excited to share that the Forsyth family is adding a member!" they said. "Marriage and being a mom and dad to Gideon has already far exceeded our expectations. We are looking forward to loving another little one and seeing what special dynamic he or she brings to our family. Table for 4 sounds perfect!"
Joy and Austin got hitched in May 2017 and Joy became immediately pregnant with Gideon. His birth in February 2018 was featured on an episode of 'Counting On' that showed Joy laboring for hours on a mattress on the floor in her home before she was rushed to the hospital for an emergency C-section.
Joy has not revealed whether she is going to try for another home birth with this new baby but, judging by her family's baby-birthing patterns, it's very likely.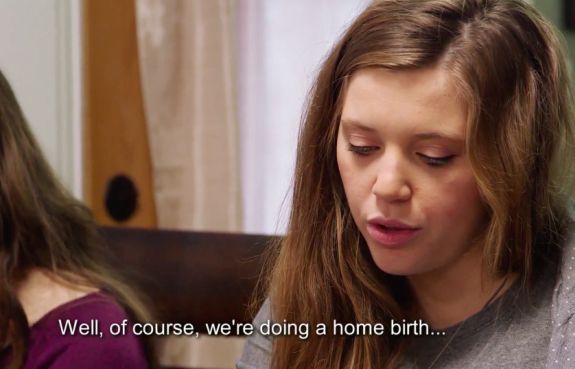 Naturally, Jim Bob and Michelle Duggar had to weigh in on the latest baby announcement.
"The Bible is right, there is no greater JOY than seeing your children walk in truth," Ma and Pa Duggar posted to their family website. "We have loved watching Austin and Joy build their lives together as a married couple and as parents. Their love for God, each other, Gideon, and others is genuine and inspiring. We could not be more thankful as we watch their lives unfold day by day. A new baby will bring even more joy and blessings to their lives and ours. We are on cloud nine that another grandbaby will make a debut in 2019! – JimBob and Michelle"
Of course, this is not the only grandkid the Duggars are expecting this year. Several of their married children and their spouses are expecting, including Jessa and Ben Seewald (who are expecting their third child in June); Joseph and Kendra Duggar (who are having baby number two in October); and Josh and Anna Duggar (who are expecting baby number six in November).
Joy and Austin's baby will be Jim Bob and Michelle's 16th grandchild.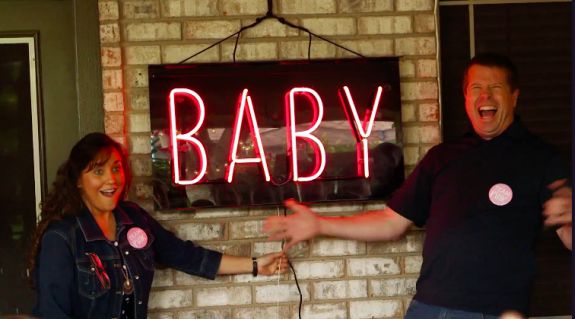 Naturally all of the baby-gestating and baby-having fun will be shown on the upcoming new season of 'Counting On,' although TLC has yet to announce when the new episodes will premiere.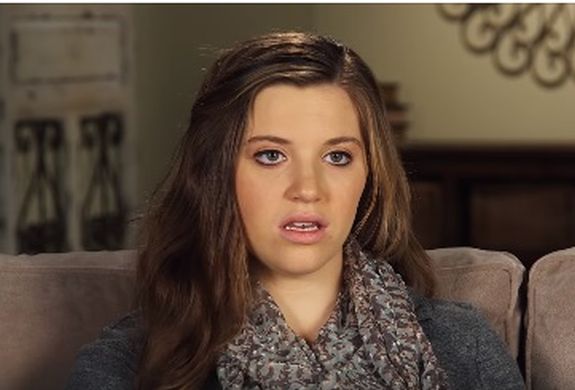 RELATED STORY: Former "19 Kids & Counting" Stars Josh & Anna Duggar Announce They're Expecting Their Sixth Child
(Photos: TLC, Instagram)