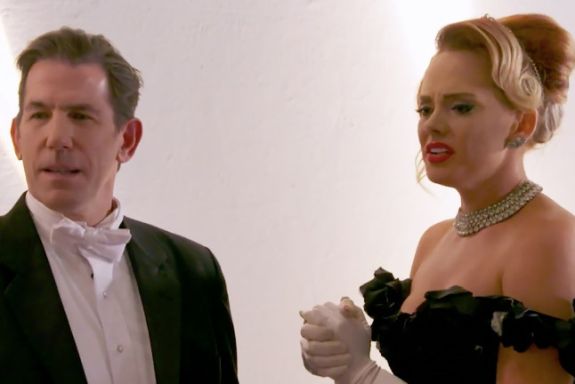 The custody battle between Southern Charm stars Kathryn Dennis and Thomas Ravenel just got even more bitter!
The Blast reports that Thomas was not happy that Kathryn requested in her last filing to have Thomas' girlfriend, Ashley Jacobs, kept away from their two children and prevented from posting photos of them to her social media accounts. Kathryn also asked that Thomas not be allowed to drink while with the kids, and that she be given immediate primary custody, with Thomas only getting visitation.
Thomas has since responded to Kathryn's demands, telling the judge that Kat is just jealous and attempting to control his personal life with Ashley. (As 'Southern Charm' viewers know, Ashley attacked Kathryn several times during the last season of the show. The verbal attacks were so brutal, many of the show's cast members admonished Ashley for it and stood by Kathryn.)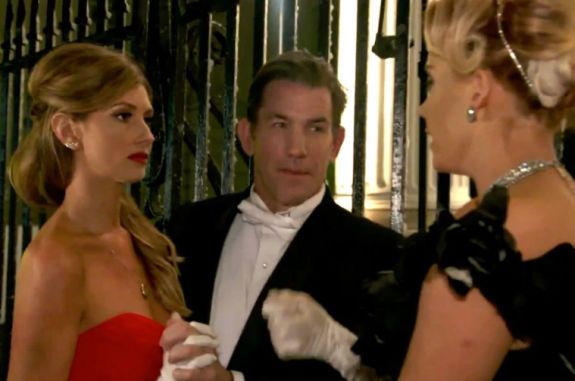 According to the documents, obtained by The Blast, Thomas wants the judge to throw out Kathryn's request for temporary primary custody, as well as her request to keep Ashley away from the kids. He claimed that Kathryn's boyfriend, Hunter Price, is now shacking up with her and he wants the judge to cut Kat's visitation with their son and daughter until Hunter moves out of the house.
In addition, Thomas is asking for primary custody, child support from Kathryn (because he claims she's making bank appearing on 'Southern Charm') and random drug tests to be given to Kathryn.
Thomas and Kathryn's custody battle has been raging since Kathryn filed for primary custody of the kids in October 2018. Earlier this month, Thomas asked the judge to demand that Kathryn turn over her medical records, as well as disclose her 'Southern Charm' salary and provide him with all communication between her and the show's producers between June 30, 2017 and now.
In addition to his ongoing custody battle with Kathryn, Thomas is currently facing allegations of sexual assault and battery, for which he is set to stand trial. He also filed a lawsuit in November against Bravo and 'Southern Charm' production company Haymaker Media, Inc. in an effort to keep he and Kathryn's kids from appearing on the upcoming season of the show.
In the suit, Thomas accused the network and the show's producers of encouraging Kathryn to file for custody as part of a story line.
RELATED STORY: Thomas Ravenel Asks Judge to Demand His Ex Kathryn Dennis Turn Over Her Medical Records
(Photos: Bravo, Instagram)