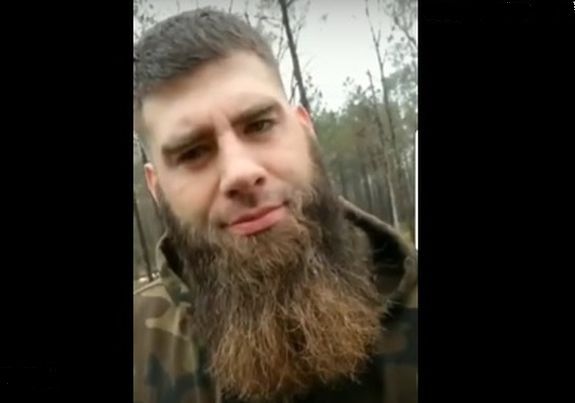 Despite reports claiming that David Eason would seek anger management after admitting to murdering Jenelle Evans' dog, Nugget, David is now denying he has any anger issues and says he is not seeking therapy.
(Raise your hand if you're surprised by this one… No one? OK, let's continue… )
As The Ashley previously reported, David killed Jenelle's French bulldog nearly a week ago after the dog allegedly snapped at the couple's daughter, Ensley. Days later, both David and Jenelle confirmed the allegations, though there are other reports that David also beat the dog before taking its life.
According to TMZ, sources close to David said the former Teen Mom 2 dad was reaching out for a professional to administer anger management, as he "knows his temper has become a massive strain on his marriage." However, David took to social media to put those rumors to bed.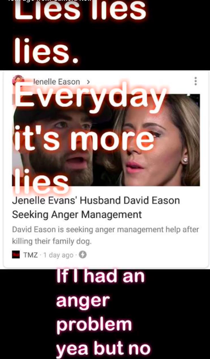 "Lies lies lies. Everyday it's more lies," he wrote over a screenshot of the TMZ article. "If I had an anger problem yea but no."
While David might not think his temper is something to be concerned about, the Columbus County Sheriff's Office seems to believe otherwise. TMZ reports that a source connected to the dog-killing investigation said a contact from the Sheriff's Office called David "the most dangerous person we've seen in the 3 counties."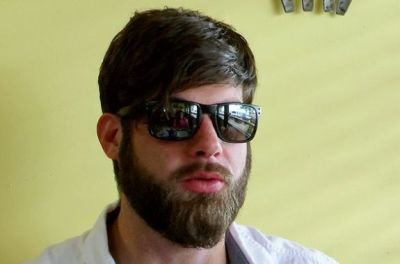 The official reportedly added that the Sheriff's Office can't do anything unless Jenelle decides to take action against David herself and that they fear David will do something "way more horrible" if no one stops him.
Unfortunately, recent efforts to do just that (though not stemming from his actions towards Nugget) fell through. As The Ashley previously told you, David was in court on Friday regarding $5,187 in unpaid child support he owed his ex and baby mama, Olivia Leedham, and not paying those debts would have meant jail time.
Fortunately for David (and David alone) he scrounged up the funds in order to keep himself out of the big house.
(Photos: Instagram, Snapchat, MTV)