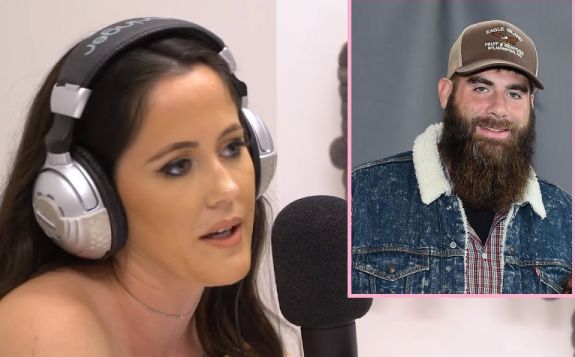 Jenelle Evans recently became unemployed— she was fired from her decade-long job on Teen Mom 2 last week— but her husband David Eason has been sans-job for a long time now, and in a podcast interview taped just before she and David made international headlines— Jenelle finally admits it!
In an interview with the Hollywood Life podcast that was taped last month (before David killed Jenelle's dog and helped her get axed from MTV), Jenelle is asked point-blank by the site's Bonnie Fuller what David's "other job" is (aside from being Jenelle's husband) and is finally forced to admit that she was the only one in the family bringing home a paycheck.
"Right now, he's being basically a stay-at-home dad," Jenelle says. "He has an underwater cleaning business, scuba diving and cleans boats but since it's been the wintertime and cold he has to put that off."
In the past, Jenelle has tried to the fact that David doesn't work (and seemingly hasn't earned any money since he was fired in February 2018 from 'Teen Mom 2′). This marks the first time Jenelle has actually admitted that David has no job.
Jenelle went on to explain that, other than stayin' at home tendin' to his youngins (and hefty selection of guns), David is a handyman who also used to weld for a living (although he doesn't currently do so).
"He helps me build whatever I want," Jenelle added, as she giggles nervously and glances off-camera. "Even though he doesn't have a job, he does have a job at home basically. He's a lot of help with the kids."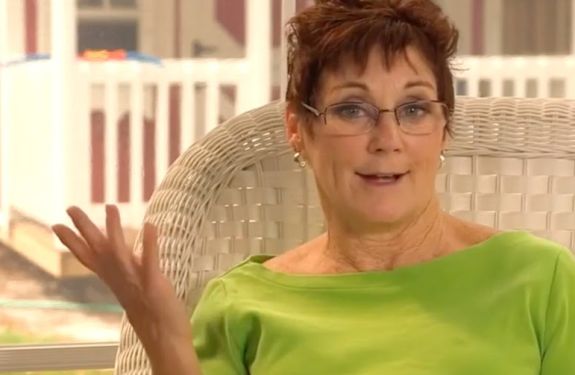 In what is almost an eerie comment now, given what happened between them in the short time since this interview was taped, Jenelle also gives advice on how to have a relationship that is as healthy as the one she has with David.
"I think you have to find somethin' that you both commonly enjoy doing and go do it," Jenelle says. "If it's once a month, once a while, once a week, you need to go do it, 'cause it will keep you connected and keep you close…"
Jenna Lemoncelli– one of the site's editors who clearly doesn't have psychic abilities to see the future– tells Jenelle at one point during the interview, "I don't think you have anything to worry about…"
Although Jenelle made the rounds after David killed her dog in early May, telling various media outlets she was considering divorcing David, she quickly returned back home to The Land and David and has stated that she is now "working on" her marriage.
If you want to watch the entire video of Jenelle's podcast interview, you can do so below!
RELATED STORY: Briana DeJesus Feels Bad Jenelle Evans Got Fired From 'Teen Mom 2' But Mackenzie McKee Says MTV "Made the Right Decision!"
(Photos: Hollywood Life; Jamie McCarthy/Getty Images; MTV)